>
>

6th Grade Division Worksheets
6th Grade Division Worksheets
Worksheets for teaching division to sixth graders often include various topics covered in the school curriculum. For example, long division worksheets grade 6 resources focus on long divisions, missing divisors, and word problems. These worksheets are incredible in bringing the best out of kids and making them experts in different forms of divisions.
Brighterly's free sixth grade division worksheets grade 
The notion of division is fundamental in all branches of mathematics. Like with multiplication, to become better at division, one needs practice. Brighterly's 6th grade division worksheets provide students with plenty of practice problems to work through. They are arranged in a logical progression from easier to more difficult so that kids may master the basics before going on to more complicated problems. 
Is Your Child Struggling With Math?
1:1 Online Math Tutoring
Let's start learning Math!
The sixth-grade math worksheets are adaptable, simple, and convenient, and the PDF versions are available for offline use.
You can be sure your kids will not have a bad time learning with the Brighterly 6th grade long division worksheets. The worksheets contain colorful images of relatable things; hence, kids will not get tired of learning. The worksheets contain answers, so students may verify their work using the provided answer keys.
Printable division worksheets grade 6
Free Brighterly worksheets are printable and available on their website. You can download the worksheets and let your kiss study independently. There are also files with long division worksheets grade 6 PDF you can print to ensure that your students master division holistically.
Division Worksheets
Struggling with Division?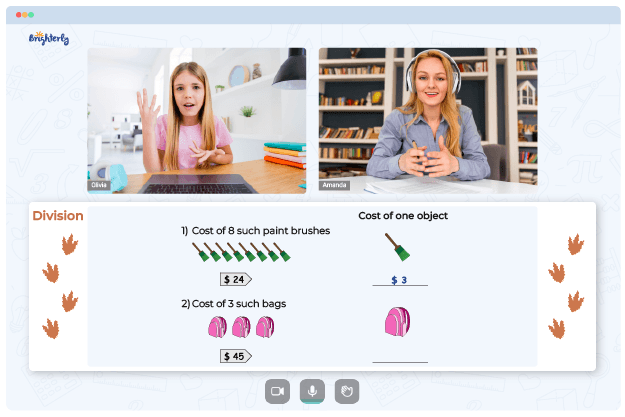 Does your child struggle with understanding division concepts?

Try learning with an online tutor.
Kid's grade
Grade 1
Grade 2
Grade 3
Grade 4
Grade 5
Grade 6
Grade 7
Grade 8
Is your child having difficulties mastering of division? An online tutor could provide the necessary help.
Book a Free Lesson