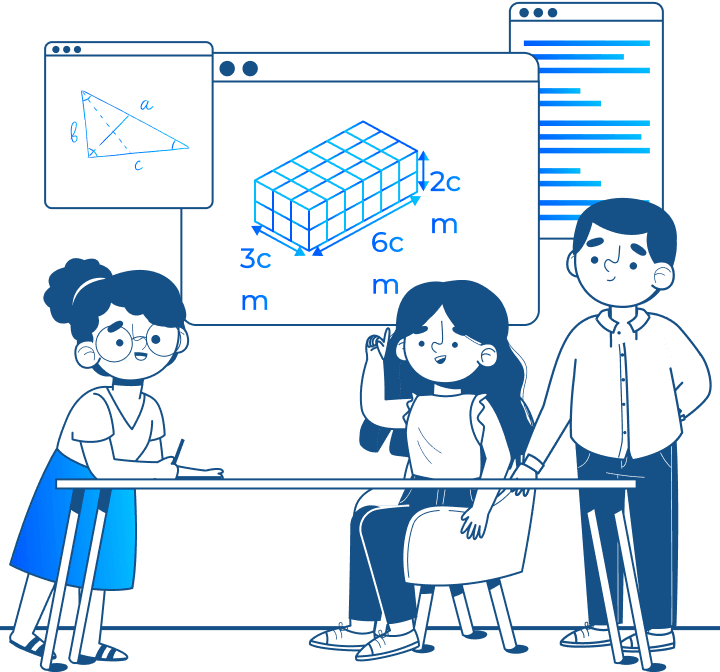 Math Tutors for Kids Near Me
Looking to find a math tutor? Brighterly is an excellent choice for any parent looking to boost their kid's math skills and knowledge. Ready to get started? Here's what you'll get with any of our lesson plans:
Trustworthy math tutors
Private 1-on-1 math classes
An individualized schedule
Game-based math learning
Get a free lesson
What Do Our Math Lessons Cover?
Grade 1
Grade 2
Grade 3
Grade 4
Grade 5
Grade 6
Grade 7
Grade 8
Open detailed PDF
Arithmetic counting (1 to ten)
In Grade 1, kids will progress towards arithmetic fluency. They'll learn how to count from 1 to 10. They'll also learn how to add and subtract these numbers. On the side, they'll use this skill to learn and keep track of the ten most famous dinosaur species, which makes the experience even more exciting.
Get a free lesson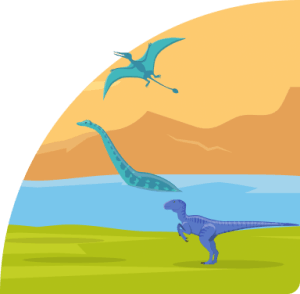 The numbering system
In addition to counting numbers 1-10, kids will progress into a more advanced system. They'll learn how to count, add, and subtract the teen numbers by counting plants of the Ice Age. They'll also work with numbers within 100.
Get a free lesson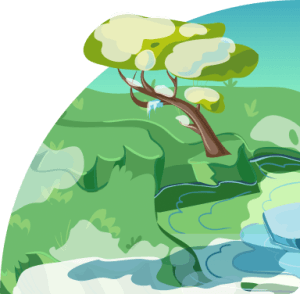 Comparing length units
Come away from the real world and step into an adventure where kids wander around Machu Picchu while learning math. In Grade 1, kids will learn how to manipulate and compare length units while exploring Machu Picchu and saying "hi" to the Incas.
Get a free lesson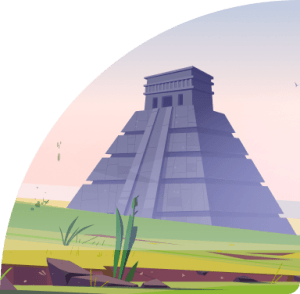 Place values
In Grade 1, kids will learn about the number system and place values. They'll learn how to add, subtract, and compare numbers up to 40 while discovering the American continent.
Get a free lesson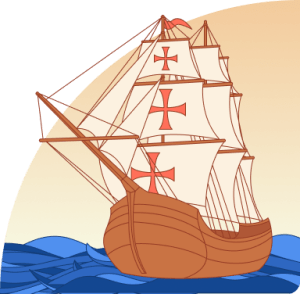 Shapes
Our Grade 1 math lessons cover an introduction to basic shapes. Here, kids will learn how to identify several shapes and equally learn how to make said shapes. As kids embark on this fun journey, they'll see how the very first airplanes were built and get to organize an air race in a fun game.
Get a free lesson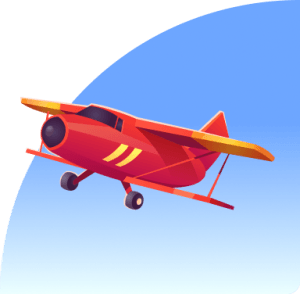 Learning currencies and space
In Grade 1, kids will learn how to compare numbers and count different coins. They'll also find out more about NASA and get to explore humans in space.
Get a free lesson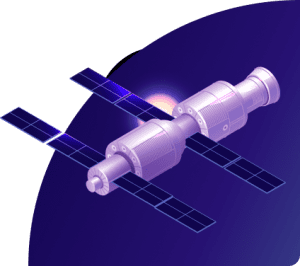 Show all modules
Math Tutors Near Me: How Brighterly Works
Getting started with Brighterly is pretty seamless and time-efficient. Here's how it works:
Book a Demo
Here's a fun fact: at Brighterly, we offer a free demo session to all our prospective students. If you want to get a taste of the full Brighterly experience before making a financial commitment, you can book a free demo lesson. Simply choose a date and time that works for you and we'll be in contact.
Provide Necessary Details
Once you've booked a demo session, our parent advisors will contact you via Whatsapp or a phone call to ask a few questions. We'll request further details about your child and their learning needs or goals. Thus, we will be able to provide the perfect learning experience that is tailored to your child's specific needs.
Your Kid Enjoy First Lesson
So, you've provided the necessary details. What's next? Once we've got all the information we need, your child can enjoy their demo lesson free of charge! You can also sit in on the lesson to ensure that it's aligned with your child's academic needs.
Keep on learning with us
If you love the demo lesson – like all our clients do – you can keep learning with us at an affordable rate. We have several lesson plans to choose from. Simply select the one that's best aligned with your budget and learning needs. Regardless of the plan you select, your days of searching "math tutor near me" are over.
Get a free lesson
What

Parents

are Saying

About Us
Yvonne
Ben's mom, Grade 2
My son has always struggled with math until I stumbled on an ad for Brighterly on the Facebook. After ordering a class, his knowledge of math increased significantly. I would definitely keep booking classes to help him.
Jess
Ciri's mom, Grade 3
I am always sitting through my children's classes. It is my way of trying to understand their lessons for me to be a better guardian. However, before Brighterly, it has been hard to schedule a class that works with my time.
Ray
Finn's dad, Grade 2
I'll admit, I was initially skeptical about using games and videos to learn math. In my experience, I expected math to be complex for kids to learn. But after watching my son learn math quickly because of these teaching methods, I am convinced that Brighterly knows exactly what they are doing.
Vicky
Danny's mom, Grade 4
I have always looked for a way to teach Danny math after classes in school, but I get confused because of the new common core standards. Brighterly has been very helpful in his lesson, making him a better math student in school. I will keep ordering more classes for him as long as he does math.
Fae
Nina's guardian, Grade 2
Watching Nina repeat games and math activities she learned from her Brighterly lessons has been thrilling. It seems like her math knowledge has widened since we signed up with them. I love how she enjoys her classes and replicates everything she has learned.
Jason
Dave's dad, Grade 4
As a single working dad, I sometimes get back, and I am too tired to help Dave out with homework, which makes me feel bad. However, since we signed onto Brighterly, that is not something I place my mind on anymore because Brighterly helps with his homework.
Carlton
Diane's dad, Grade 3
Diane's math teacher complained that Diane found math boring and frequently slept off during classes. That report worried me, so I decided to sign her up on Brighterly. Soon, I realized the teaching method in her school was the problem because she enjoys learning with Brighterly. She doesn't seem bored or tired and is more involved than ever.
How to Find a Math Tutor for Your Child?
Still searching "math tutoring near me" on your device? Here are some tips to cut your journey short:
Ask for recommendations
If you're searching for "private math tutors near me," you can find great services simply by asking for recommendations, either online or from your community of friends. A significant percentage of our clients recommend Brighterly's tutoring services to their friends and family.
Read reviews
As you search for a maths tutor near me, it's critical that you read reviews to ensure that you're making the right choice. You can check out Brighterly's reviews online to see what other parents are saying about the platform.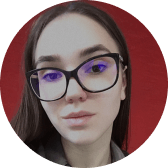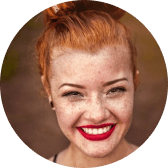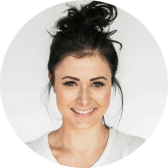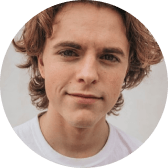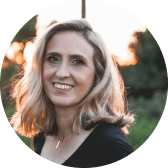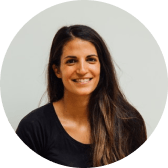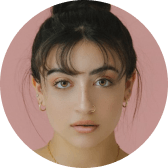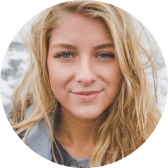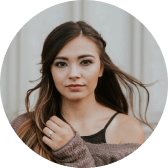 Math Tutors Near Me: Brighterly's Benefits
If you're trying to find "maths tutors near me," here's why Brighterly's online math tutors are an excellent choice:
Personalized attention
One common factor you'll find when searching "tutors for math near me" is that many platforms hold group tutoring. However, with our tutoring services, your kid gets to enjoy one-on-one classes. This means that our tutors give kids personalized attention, catering to each student's specific needs and goals.
Learn wherever you are
Brighterly is an excellent choice for any parent still Googling "math tuition near me." Since the classes are all online, your kid can learn wherever they are. You can also schedule classes according to your availability and convenience.
Adaptive curriculum
Brighterly also offers an adaptive curriculum, meaning that the lessons are adjusted to meet each student's specific learning needs and goals. So, if you're trying to find a maths tutor, our services are perfect for you!
Get a free lesson
Find Math Tutors in Your City