What Do Children Learn in Math: First Grade Math Concepts
Check how children study math in the first grade below:
Addition & Subtraction
Counting & Place Values
Measurements
Geometry
Addition and Subtraction
First-graders continue practicing addition and subtraction skills gained in kindergarten. They understand the relationship between these two operations. For example, addition and subtraction are reversible: 5 + 5 = 10 and 10 – 5 = 5.
Children understand that the sum of addends doesn't change if you change their order. For instance, 10 + 9 equals 9 + 10. Both equations will result in 19.
They also realize that subtraction works differently. If you take a bigger number from a smaller one, the difference will be negative.
Students optimize their addition strategies to add multiple numbers. For instance, an equation 3 + 8 + 2 allows adding 8 + 2 first to make 10 and adding 3 in the end to get 13.
Counting and Place Values
First-graders understand the link between counting and addition. For instance, counting on five equals 1 + 1 + 1 + 1 + 1. Kids learn to count by 100 and realize the basics of place values.
Children understand that digits have different values depending on their positions in numbers. They understand why 23 is different from 32. First-graders also realize that two-digit numbers, like 23, 35, or 89, consist of tens and ones: 23 = 10 + 10 + 3.
Measurements
Mathematics for first-graders teaches the fundamentals of measurement and comparison. Children understand that length is an uninterrupted sequence of the same-size length units. Students learn to measure the length and compare long/short objects.
Geometry Shapes
First-graders recognize and draw simple geometric figures – squares, triangles, rectangles, and trapezoids. Students also learn about the attributes that differentiate geometric figures. For instance, a square is a closed figure with four equal sides. A rectangle is also a closed figure with four sides, but two of them are unequal.
Start a FREE trial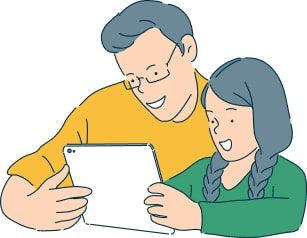 Why Choose Brighterly's Online Math for 1st Grade?
At Brighterly, we aim for meaningful education that delivers measurable results. Check how we teach first-grade math online below: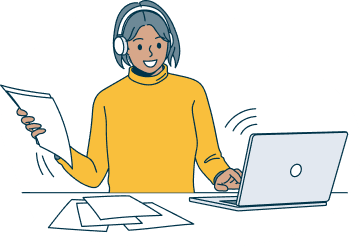 Professional 1st Grade Math Tutors
We are committed to the highest quality of education. Our experts have outstanding experience in teaching math in 1st grade online. Our tutors have many years of professional experience. They apply the most efficient teaching practices to help students grasp math concepts without effort. Brighterly teachers find approaches to students individually, offering highly personalized math classes. Our tutors meet your kid's needs instead of forcing repetitive, generalized tasks on everyone.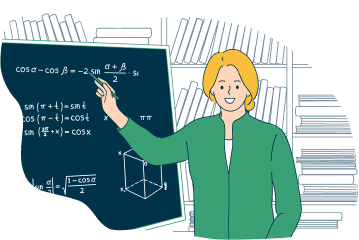 Outstanding First Grade Learning Math Practices
At Brighterly, we believe math practice should prevail during the class. We arrange our math lessons to let our students perform engaging first-grader math drills 90% of the class time. We use time-proven approaches combined with technological advancements to demonstrate children how math works in real life. As a result, kids learn math procedures and successfully apply them to math problems they've never solved before. We develop logical thinking and decision-making skills in children this way, guiding them through math solutions without declaring answers straight away. We explain all "whys" and "hows" of math concepts to our students so that they build a bigger picture.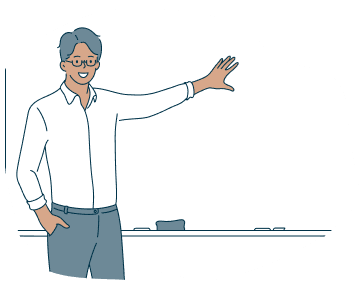 Easy Math Learning for 1st Graders
Math connects to life to an unbelievable extent – it describes how our world works, and we project this vision into our students. We make math fun using real-life references and illustrative digital assets. Additionally, we're committed to play-based learning as children understand and interact with the world around them through play. Our tutors skillfully integrate learning-through-play teaching methods so that students can enjoy math classes and look forward to more lessons in the future.
Start a FREE trial









Brighterly's Online Tutors Care about Children
Due to strict application procedures only the most qualified applicants eventually become our tutors. We rigorously check our applicant's qualifications, teaching experience, educational background, and more.
To join our team and stay onboard, our tutors must:
Have an academic degree.
Complete intense training courses. Our candidates learn the ropes of working with us and adjust their methodology to align with our objectives and policies.
Improve their skills regularly. Our tutors stay up to date on the best teaching practices and study the frontiers of pedagogy.
Undergo a regular quality assessment to meet the highest teaching standards.
However, we believe that a good teacher should also love kids – our tutors care about students and understand that every child is born a genius. We help them discover their capabilities and succeed in math learning.
Math for 1st Grade: How Can Your Kid Study Numbers Online?
Show more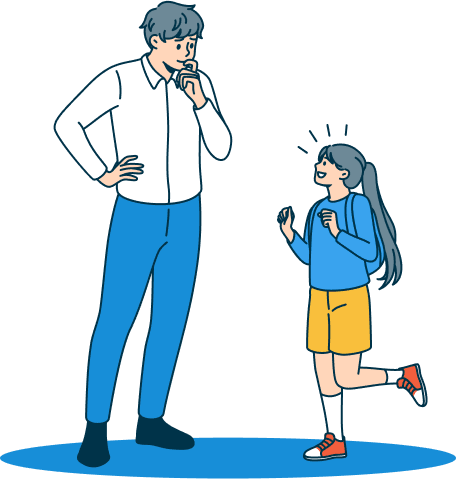 How Does Brighterly's Math for 1st-Graders Work?
Need online math help for your first-grader? Check how Brighterly's math for first grade works:
Order a Trial Lesson
Brighterly offers risk-free online 1st-grade homeschool math help. You don't have to pay upfront. If you're unsure whether our math help works for you, you can order a free demo lesson. If you like the way our online tutors teach math to your first-grader, you can subscribe to our lesson packages.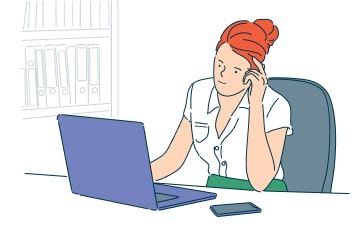 Fill Out an Order Form
Complete an order – specify the best time for an online class and your kid's math level. Once you place an order, relax and wait for the online lesson.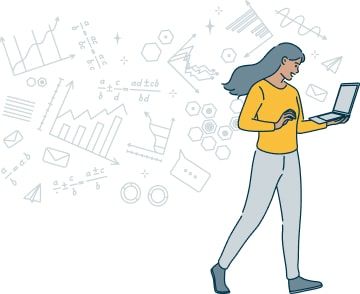 Watch Our Tutors Work
You can take part in the online lesson and watch the process. We encourage parents to discuss the math content plan, decide on the subsequent classes, and more. At the end of the class, our teacher will give detailed feedback on your kid's performance.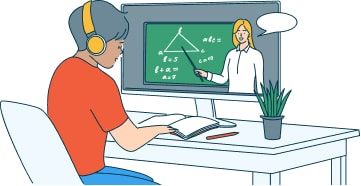 Keep on Learning with Us
If you like the demo lesson, you can subscribe to one of our packages. Get up to 20% off your order if you buy 144 math classes.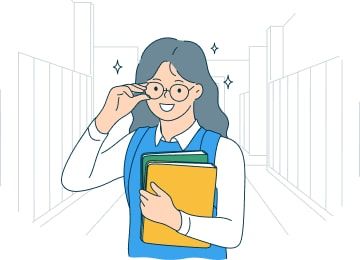 Start a FREE trial
Will The Tutor Also Help My Child with Their School Homework?
Brighterly's tutors teach math topics independently of the school progress. We help kids strengthen specific math skills. Therefore, our curriculum will be different from the school one. However, if you choose 144 math classes, our tutors will help with school homework.
Do I Need to Attend the Classes with My Child?
Our tutors use the best teaching practices to engage students and keep them interested in the taught math topics. Parents can stay during the demo class to see how online tutorship works. Most adults prefer to leave their kids with tutors starting from the second lesson.
Are These Classes Safe for My Child?
Our online lessons are entirely safe for your kid – we value your privacy, safety, and comfort above all. You can check the process at any time. Our professionals undergo meticulous background checks. Therefore, your child will be entirely safe during the lesson.
When Will My Card Get Charged?
Our demo lesson is free. We will charge you 24 hours after the demo class once you subscribe to one of our packages. You can cancel the subscription at any time, and we will refund the rest of your order without asking questions.
How Do I Schedule a Class with a Math Tutor?
You can schedule a math class with a tutor in a few clicks. Choose the math course you want your child to attend and select the appropriate time. Our system will automatically select the best tutor for your child.
Can I Reschedule a Class?
This option is available for 48 and 144 classes packages. For more information you can contact support team.
Can I Choose a Math Tutor?
All our tutors have equally stellar teaching experience. There is no need to select a specific teacher. Our system automatically assigns the tutor to match your needs to the fullest.
Does Brighterly deliver classes for special-needs students?
Brighterly provides math classes for all children and the relevant teaching approache assures the best learning environment.