Calendar Worksheets
Kids learn how to read a calendar as a part of the time concept in math. However, learning can get confusing because of the peculiarities of each month. For example, kids need to understand why some months have 28 days and others 30 or 31. They may also need to understand how 28 days become 29 every fourth year. Therefore, you need calendar worksheets to allow kids to understand calendars better.
Benefits of Calendar Maths Worksheets
Calendar math worksheets benefit teachers, students, and parents alike. Here are some of the benefits of daily calendar worksheets: 
Calendar activities worksheets help kids understand the concept of time much better as they learn how each element of time comes together to create the calendar and how it is subject to the clock's workings.
Calendar activities worksheets help kids practice at home until they become good at using the calendar.
Kindergarten calendar worksheets help teachers set classwork and assignments to reduce the pressure of creating one from scratch.
Calendar worksheets help parents practice with their kids at home. 
Calendar worksheets help kids prepare for exams and standardized tests, especially speed math quizzes.
Is Your Child Struggling With Math?
1:1 Online Math Tutoring
Let's start learning Math!
Download Calendar Worksheets PDF
There are numerous free printable calendar worksheets on math websites on the internet. Download colorful and engaging ones for your kids to help them enjoy the process as they learn.
Problems with Measurement?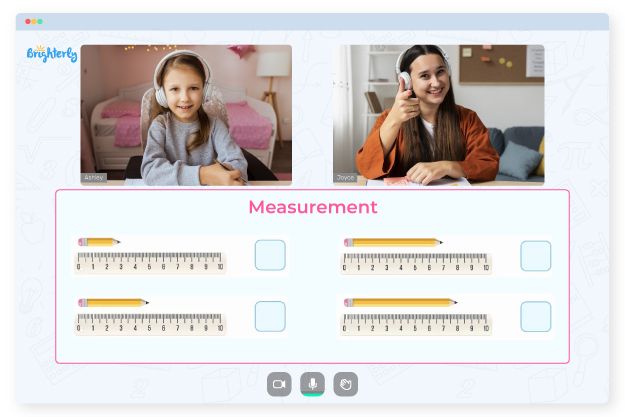 Is your child finding it challenging to understand the concept of measurement? An online tutor could be the answer.
Kid's grade
Grade 1
Grade 2
Grade 3
Grade 4
Grade 5
Grade 6
Grade 7
Grade 8
Does your child struggle to grasp measurement lessons? Try studying with an online tutor.
Book a Free Lesson