>
>

How Exposure to Science in the Primary Grades Supports Scientific Learning in Secondary School
8 minutes read
June 16, 2023
How Exposure to Science in the Primary Grades Supports Scientific Learning in Secondary School
Many parents of young children often dream of seeing their child achieve academic excellence in school. We want our kids to have access to as many careers as possible, particularly those that will enable them to live comfortably and make a positive difference in the world. For this reason, families are often eager to see their kids take an interest in the sciences. With a science background, students can enter career pathways into medicine, academia, research, pharmaceuticals, and so much more.
It takes more than wishful thinking, however, to enable your child's success in subjects like chemistry, physics or biology. Kids, especially in the younger years, need to develop an interest in the field. They also benefit greatly from building a scientific vocabulary and a basic understanding of the scientific inquiry process. But how do you ensure your kids get exposure to science at a young age? What can you do as a parent to help them build a scientific vocabulary? 
If you have a primary school aged child and are wondering how to help them develop an interest in science, you are reading the right article. We will explore how early exposure to scientific topics facilitates their understanding of the more complex topics they will encounter in secondary or high school. Finally, we will learn more about how to expose your kids to science, whether you choose to seek support from a chemistry tutor for kids or plan interactive activities on your own.
Why Exposing Your Child to Science is Important in the Early Years
Though it may seem strange to expose young kids to science when they are just learning how to read, the reality is that the foundations of scientific learning are not necessarily tied to reading and writing. Providing opportunities for your child to explore nature, experiment with simple substances and textures, or even look at the parts of a machine can spark scientific inquiry and questions. Such experiences provoke kids to ask questions and learn more about the world.
For example, take your child to a provincial or national park and spend time looking for animal tracks, observing the types of plants and insects nearby, or check out characteristics of the land such as rocks or cliffs. Ask simple questions that will compel your kids to look for clues or make hypotheses about the ecosystem they are in, such as: what kinds of animals live here? Why do you think there are so many bugs? How do you think a lake was formed here? Letting kids figure out or attempt to figure out the answers will build their understanding of ecosystems and the interconnectedness of living things.
Science or natural history museums are another fantastic way to introduce your child to science, as many are designed to encourage exploration and observation. A visit to a science center can bring your family to interactive exhibits where kids can see how sound travels, how machines work, what space is like, and how gravity works – just to name a few topics. Simply interacting with such exhibits will help to build a foundation of scientific knowledge in your child that they can connect with academic learning in the future. Museums and science centres are also a wonderful way to spend a weekend or a day in the city!
Of course, you don't have to go anywhere fancy or unique to expose your kids to science. Your kitchen will have a slew of scientific concepts your child can explore, from baking to performing water experiments with a bit of food colouring. Many toy stores also sell easy to use science experiment kits that introduce kids to equipment like test tubes and petri dishes.
How do I Help My Child to Build their Scientific Vocabulary?
As simple as going to the park, a museum, or your own kitchen may sound, such activities help your child to build a basic understanding of biology, physics, and chemistry. To take these experiences to the next level, use them as a context to help them build a vocabulary of science related words. Here are a few simple terms you can introduce to most young kids with a bit of hands on exploration!
Ecosystem
Producers
Consumers
Food cycle
Solids
Liquids
Gravity
Electricity
Collision
Heat
Energy
Why is having an academic vocabulary in science so important? Once students enter the junior and intermediate grades, the demands of academic language can be difficult to get used to, especially for kids that have limited prior exposure in different subject areas. When kids have a strong oral foundation of words they will encounter in academic contexts, and a rich background of experiences they can connect their learning to, they will be much better positioned to understand the lessons that they will inevitably face as they progress into older grades. 
In some cases, when students do not understand the lesson or reading, they may lose interest or associate the subject with confusion or difficulty. This is can be detrimental during the intermediate grades, when they will soon decide whether or not to pursue academic courses in the sciences in the final years of high school. Without academic track senior level courses in the sciences, students may not have the option to apply for university programs in areas like engineering, medicine, biology, chemistry, or other science-related areas.
Getting Science Support in the Primary Grades
Parents that want to foster their child's love for science, or want help reinforcing academics in the early years should consider the option of hiring a private science instructor for their kids. A private science instructor or tutor can work with kids to plan and execute science experiments, review science learning from the school day, and help the child to build their literacy skills through level appropriate reading activities. A science tutor can make learning engaging and fun, and create a learning environment in which a child can build science foundations and vocabulary. They may even use science as a context to work with your child in other areas, such as mathematics and language!
To find a science tutor for young kids, check out Superprof Canada. Superprof is where you can find tutors in nearly any and every subject or discipline, including science. Use the search tool to search "chemistry tutor near me"; the site will generate a list of tutor profiles you can explore and choose from until you find the right support for your child. Message only those tutors that interest you!
Get your child a science tutor on Superprof Canada.
Math Catch Up Program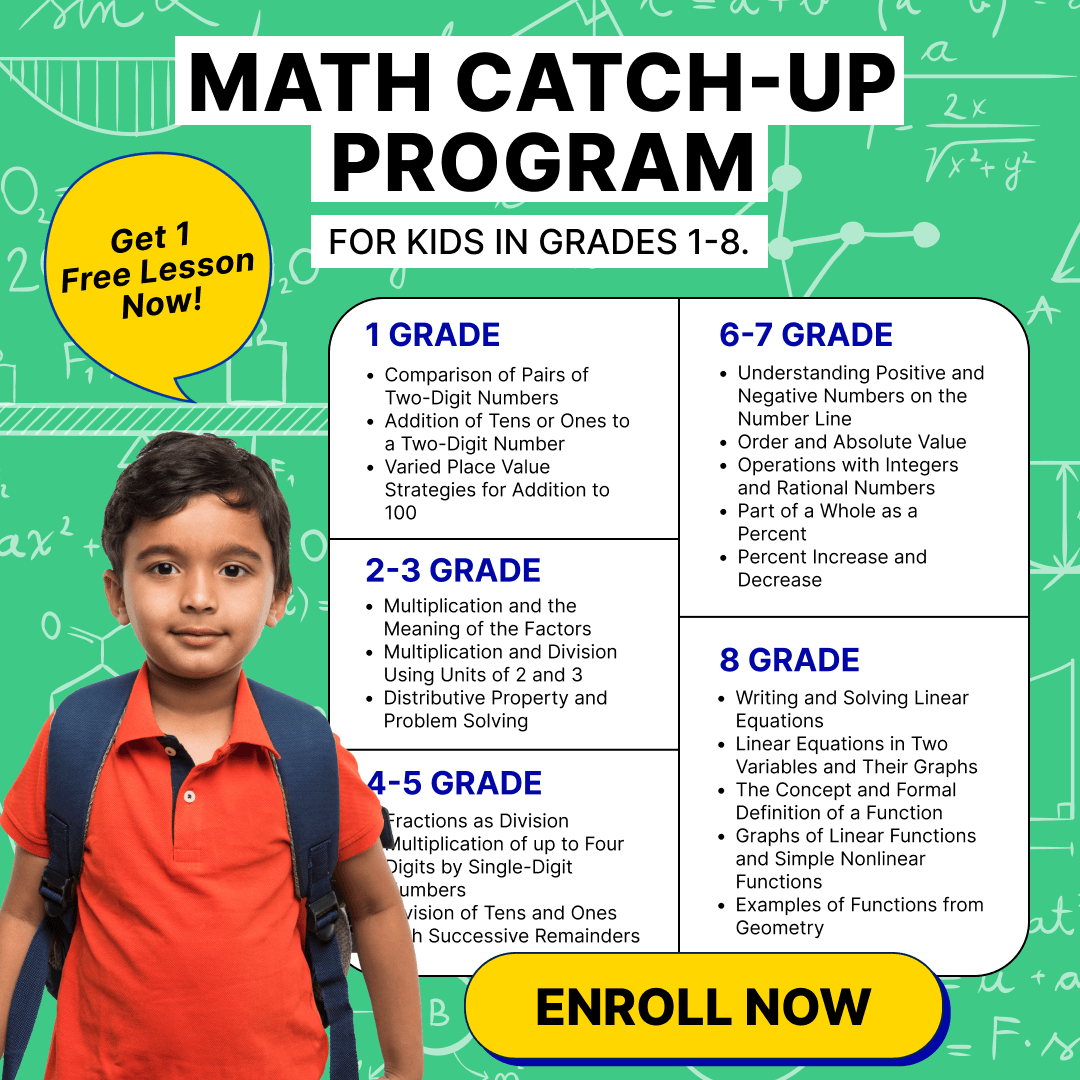 Learn Math Simple - Fast - Effective

Overcome math obstacles and reach new heights with Brighterly.
Kid's grade
Grade 1
Grade 2
Grade 3
Grade 4
Grade 5
Grade 6
Grade 7
Grade 8
Simple - Fast - Effective
Overcome math obstacles and reach new heights with Brighterly.
Select Your Grade