7 minutes read
June 17, 2022
4 Keys to Successful Self-Paced Learning
Teaching
Learning can be stressful when students do not have the resources and necessary information to make the process seamless. But even if they do, kids could need a more enabling environment. That is where self-paced education does the trick. The rest of this article will uncover the details of self-paced learning and the way it can affect students.
What Is Self-Paced Learning?
Self-paced learning refers to an approach in education in which students choose how much time they spend on studying new content. The system enables students to create their own learning experience not just at the convenient speed but also according to their interests and learning preferences.
With self-paced learning, a teacher's job is to guide students, provide feedback on their progress, and create an individual learning environment for each child. Here, nobody controls the number of information students should learn daily. Self-paced learning examples include online classes and the Montessori system of learning.
Is Your Child Struggling With Math?
1:1 Online Math Tutoring
Let's start learning Math!
Benefits and Disadvantages of Self-Paced Learning
Students might set their sights on learning numerous subjects, or they can put in a lot of effort to become experts in one field. In any case, they can improve the learning process to achieve educational and academic pursuits. But like all learning modes, self-paced learning has also some drawbacks.
Here are the advantages and disadvantages of self-paced learning for students:
Benefits of self-paced learning
With self-paced learning, students do not face the same time constraints as in a classroom setting. There is no pressure to meet deadlines or keep up with the class's pace. Instead, students can independently review the materials for better information retention.
With self-paced learning, students are able to choose their own timetables. This learning method is beneficial for those who cannot make it to a live training or classroom setting because of other commitments. Since self-paced learning gives room for students to study, they may choose a time when they are less likely to be interrupted by friends, chores, emergencies, or other projects.
People learn in various ways: some pick things up quickly, while others take their time. Luckily, this learning approach also accommodates diverse learning styles.
Some disadvantages of self-paced learning
The major disadvantage of self-paced learning is that students who lack enthusiasm and those who have poor study habits may fall behind. Other drawbacks include the sense of loneliness that some individuals experience due to absence of communication with teachers or other students.
Unless a student can contact a tutor directly, there is no way to get feedback or support. Students will be unable to collaborate with peers or learn from each other since they are studying alone. Finally, since self-paced education often has online foundations, students may have issues completing classes if a computer or Internet connection malfunctions.
Is Your Child Struggling With Math?
1:1 Online Math Tutoring
Let's start learning Math!
4 Key Elements of Self-Paced Learning Online
When it comes to self paced online learning, even the most intelligent and driven students face challenges. They need to establish reasonable learning objectives, be ready to learn, and assess their progress. There are four critical self-paced learning elements for any student who wishes to learn at their own pace.
Determine intentions
Successful self-paced learning requires students to possess various abilities and attitudes. Being self-reliant, organized, self-disciplined, and able to communicate are all signs that a person is ready for self-directed learning.
A student also needs to take constructive criticism and evaluate and reflect on their progress. As part of this process, students assess their study routines, family position, a network of supports, schedule, lifestyle, and prior self-paced learning and assessment experiences.
Set learning objectives
Before students begin this process, they need to prepare the goals for the course of study. They should communicate with their advisors about learning objectives, which keeps students on track. Also, a learning system should reflect orderliness to avoid students jumping the gun.
A tutor can help kids create a more effective approach to learning. A tutor will do assessments, explain the grading process, and give feedback on students' performance. Then, students prepare timetables for completing tasks and search for resources they would need to achieve each goal.
Ensuring the students are intentional about learning would help if there are unit policies, such as a rule against late assignments. A third party could review and examine the learning objectives and set up appropriate dates for evaluation tests as soon as students set the learning objectives.
Understand learning preferences
As said earlier, students need to be intentional about learning, and educational resources may help them come to terms with their learning preferences. They can also come in handy for uncovering what students require as self-paced learners.
Scholars need a strategic and positive attitude to learning. Those who pursue self-paced education must have a strong understanding of concepts and the ability to apply their knowledge to new contexts. Students must have strong motivation; else, they will not achieve the aim of their learning.
Examine your learning
As part of self-paced learning, students must be able to reflect on their learning objectives, progress in a unit of study, and evaluate their performance. The examination will serve as a time for self-reflection and consultation with a professional.
Students may perform self-evaluation by going through their learning progress and determining if they met their learning objectives. By seeking feedback from a tutor, students are able to see if they can adapt and apply the information.
Conclusion
Students learn through various methods, and self-paced learning is the one that has caught on recently. While this approach is not foolproof, students enjoy more freedom and can even study more effectively with the proper strategy. Understanding the learning approach and its key elements will help students get the best out of the process.
After-School Math Programs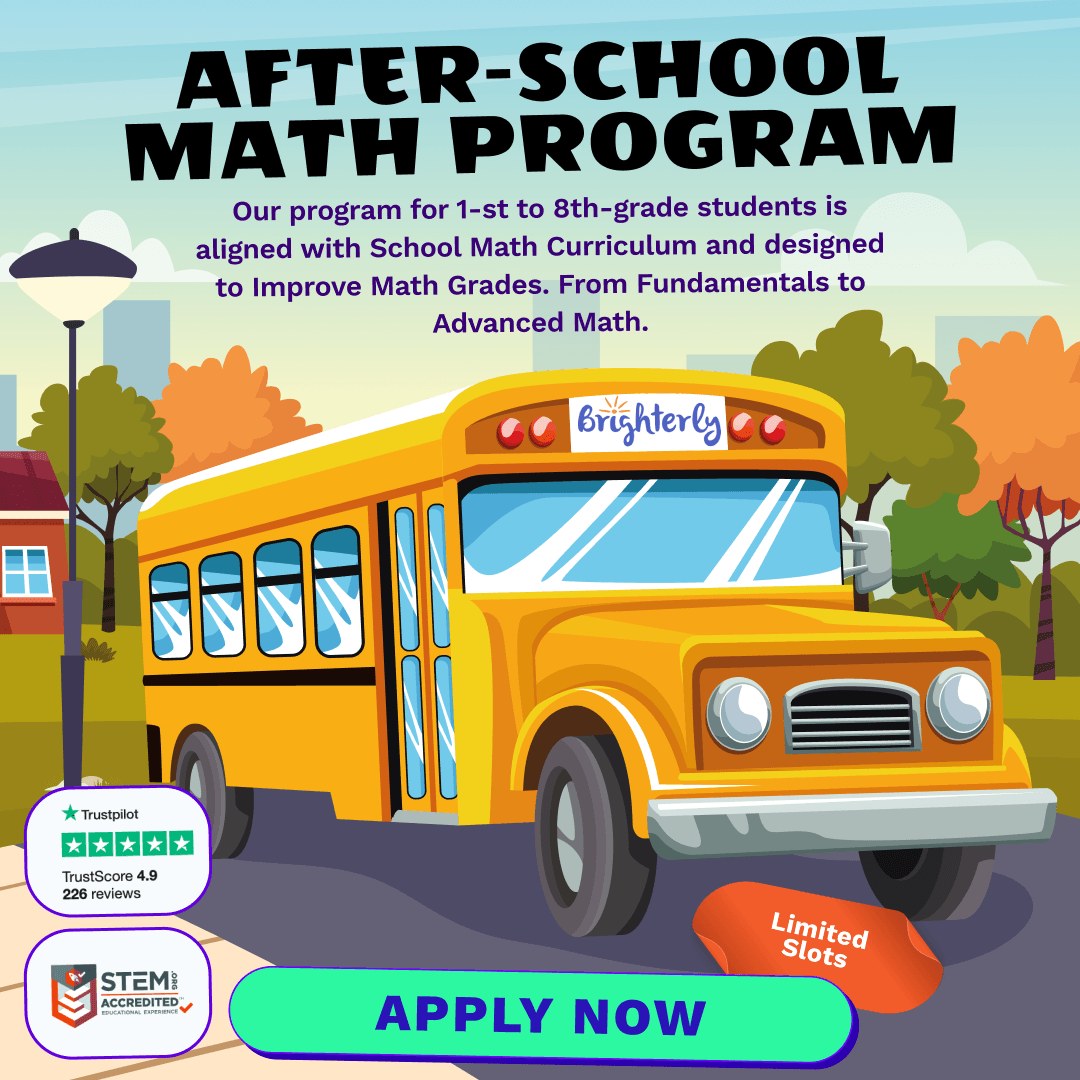 Our program for 1st to 8th grade students is aligned with School Math Curriculum.
Kid's grade
Grade 1
Grade 2
Grade 3
Grade 4
Grade 5
Grade 6
Grade 7
Grade 8
After-School Math Programs
Our program for 1st to 8th grade students is aligned with School Math Curriculum.
Apply Now