8 minutes read
June 20, 2022
A Guide on Tutoring Rates Per Hour and Factors That Impact Them
Some parents opt for math tutors to care for their struggling children's academic needs. With the help of an experienced math tutor, your kid will be able to work through problems more quickly, gain new skills, and learn how to reinforce their knowledge at home. But there's often one deciding factor — the tutoring rates.
This article will tell you everything you need to know about tutoring rates per hour and the influencing factors, and help you choose the best tutoring option for your child.
Average Math Tutoring Rates per Hour
Hiring a math tutor is the best way to improve your child's math skills since hiring a professional, you can be sure in the top quality of lessons. Math tutoring classes usually cost $40 – $80 per hour. But there are several types of private tutoring, and all may have different average tutoring rates. So, you need to know if personal, online, group, or company classes are the most suitable for your kid.
Private Math Tutor Rates per Hour
If your child experiences difficulties in studying math, a private tutor can help them. One-on-one tutoring is popular because the approach guarantees special attention to a pupil. This factor and tailored teaching plans to fit your child's needs are the reasons why personal math tutoring rates could vary from $25 to $125.
Online Math Tutor Rates
An online math tutor uses a remote learning interface to provide math classes and homework help. Each student's learning style is unique, so tutors need to understand their students' needs to deliver customized learning experiences.
Personalized education benefits kids who need more support without losing the feeling of a classroom than regular school environments can give. Online tutoring rates could be approximately from $15 to $100 depending on the tutor's expertise.
Group Tutoring Rates per Hour
Small-group education will benefit children who prefer synergistic study since classes are often interactive. Studying in groups also enables students to learn to work with others and use math skills to solve general problems. On average, typical tutoring rates for studying in groups may range from $30 to $85.
Company Tutor Rates per Hour
When looking for an instructor, you can reach out to a tutoring company. Parents hire tutoring companies because of numerous options such services offer. To ensure that chosen services are of the highest quality, tutoring companies employ only the most outstanding math tutors. As a result, you will get a high-quality service that suits your needs. In companies, tutoring rates could cost anywhere from $25 to $70.
Is Your Child Struggling With Math?
1:1 Online Math Tutoring
Let's start learning Math!
Factors that Influence Tutoring Rates
Although some parents have reservations about private tutoring, particularly in light of safety issues, the overwhelming majority believe it positively affects pupils. For example, private tutoring may help kids get into their preferred institution and even get a scholarship because of their high performance.
Various factors influence private tutoring rates, such as your child's level and your location. Some aspects increase the cost of hiring a personal tutor, while others lower the rates. As a parent, you should be aware of the following factors that may influence your expenses on tutoring.
Expertise
Explaining concepts like logarithm, circle geometry, and calculus to a teenager requires expertise. Teachers who offer dirt cheap math tutoring rates may be poorly prepared or have less expertise, which isn't ideal. It is entirely up to you, the consumer, to decide which instructor to employ depending on the tutoring rates.
Qualifications
Some skills are simply more challenging to acquire. Since there are fewer experts in those disciplines, reliable knowledge providers are paid more. So, if your child has a higher level of knowledge or needs to learn more advanced courses, you can expect to pay their tutor more than if they were in the elementary stages. For example, elementary tutoring rates or kindergarten tutoring rates will always be lower.
Also, not everyone can teach. Qualified tutors or those with degrees in their subject matter almost certainly charge more for their time and talents than inexperienced university students.
The forces of demand and supply
The availability of well-trained professionals will impact their rates. Depending on where you live, you can expect discrepancies in kindergarten tutoring rates as well as in high-school tutoring prices.
Students in remote locations will pay more to access high-quality teachers because there will be very few qualified tutors in their area. The fewer qualified teachers, the higher you need to pay, and vice versa. You might spend $50 for a tutor in a city versus $80 for a tutor who lives in a remote area.
Operating expenses
Tutors that drive more considerable distances to your home will charge you for travel time and transportation fees. Learning centers, meanwhile, include their business costs (rent of the building, learning materials, training, and salaries) before they even make a profit;,so, expect higher tutoring rates as they allow companies to cover more significant overheads and operating costs.
Is Your Child Struggling With Math?
1:1 Online Math Tutoring
Let's start learning Math!
What Is the Best Type of Tutoring to Choose for a Child?
The best instructors know educational philosophy, so they know how to get along with your kids, no matter how difficult teaching them is. But choosing between a personal tutor and an online alternative looks beyond teaching prowess. It boils down to operational expenses, your child's preferred learning style, ease of changing tutors, etc.
But if you are looking for more affordable tutoring rates per hour, you should choose online learning. It works for students who want more control over when and how they study. A student's decision of when and how much time they devote to the topic over the semester makes studying convenient and flexible.
Students may learn without being bound to a single location thanks to online classes. Platforms like Brighterly can help them traverse challenging topics and provide useful learning materials. When you choose Brighterly's distance learning over in-person instruction, you're saving money on tutor's visits, specialty classes, and general education programs.
If you have an Internet-connected device and are on vacation, at work, at the park, or at home, your child can begin their training. They may also use voice communication to ask an instructor a question. As a result, you can benefit from practical and relevant mathematical knowledge with relatively low tutoring rates for teachers' services.
Conclusion
Private math tutoring rates are among the most prominent factors parents face when picking after-school lessons for their kids. If you are in that position, consider the factors that influence those rates. Also, determine which type of tutoring suits your child's learning style as your ultimate decision should prioritize a kid's needs.
Winter Break Math Camp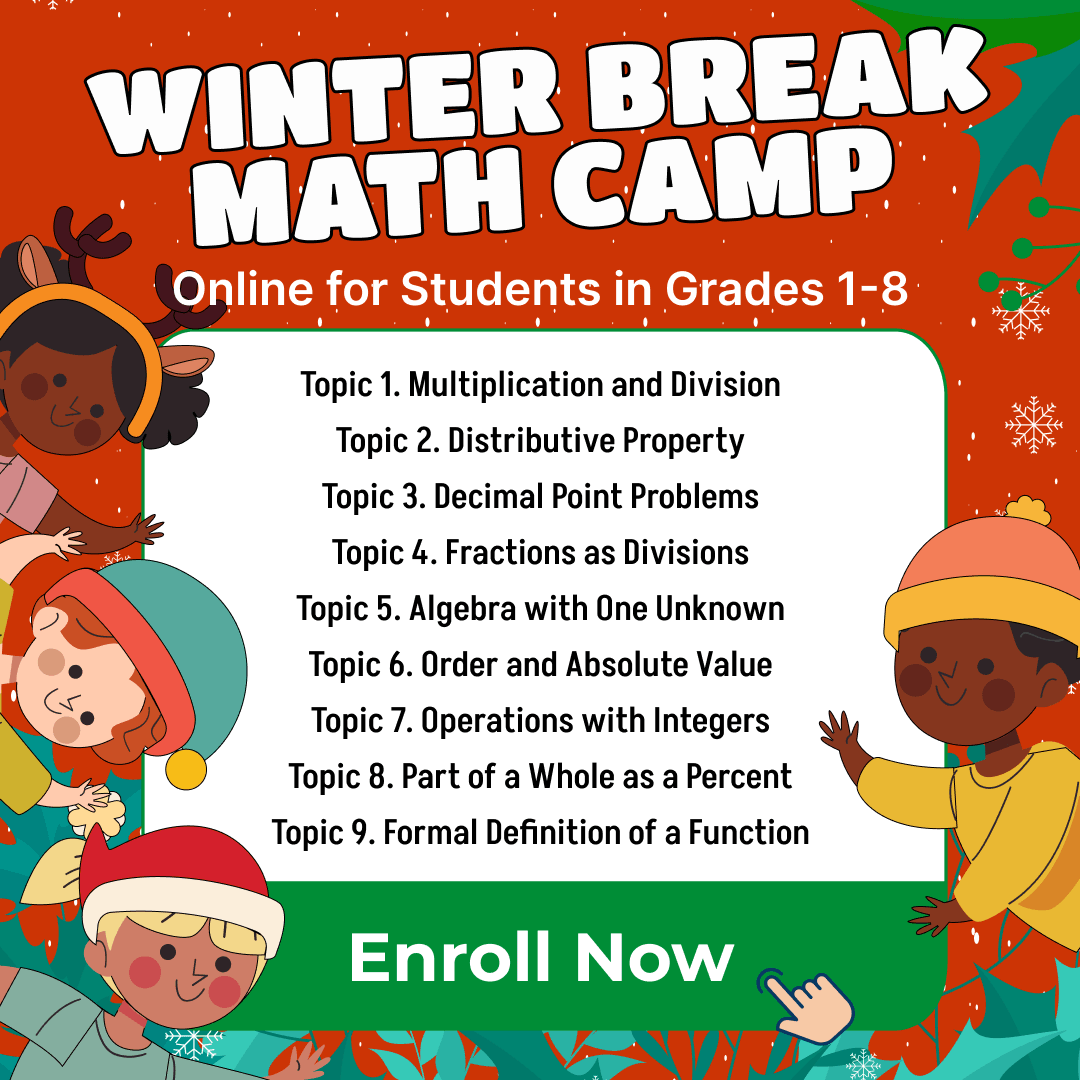 Boost Math Skills this Winter Break at our Camp, Perfect for Students in Grades 1-8!
Kid's grade
Grade 1
Grade 2
Grade 3
Grade 4
Grade 5
Grade 6
Grade 7
Grade 8
Winter Break Math Camp
Enhance Math Skills with Our Program, Perfect for 1st-8th Graders, Aligned with School Curriculum!
Apply Now