8 minutes read
June 20, 2022
Parent-Teacher Relationship
Parenting
When parents are involved in their children's academic process, they significantly impact kids' success in school. A student's academic achievement, emotional well-being, and personal development can be influenced by the level of relationship between teachers and parents. This article will expound on the importance of teacher and parent relationship for a student's success.
What Is a Parent Teacher Relationship?
A parent-teacher relationship plays a vital role in a child's education. When a student's parents can have an open communication line with teachers, the two sides will establish a bond and will be able to create an optimal learning atmosphere at home and school.
The two parties should always collaborate as allies. There are things that a parent knows better than a teacher, like their child's habits, likes, and siblings, and they can report the information to a teacher. Tutors, on their part, may better understand a child's developmental problems because they are professionals and spend so much time with kids. When a teacher and parents combine all the information they know about a child, they can fully understand a child's needs and find better ways to help a kid develop better and achieve their goals.
Is Your Child Struggling With Math?
1:1 Online Math Tutoring
Let's start learning Math!
Importance of Parent-Teacher Collaboration
Having a strong teacher and parent relationship is important and always benefits your child. Parents are the first people to endure and educate kids before they join formal schooling. When parents begin to work with teachers, their collaborative efforts can positively impact a child's learning and development.
When teachers and parents manage to form warm and trusting relationships with each other, it is the best thing that can happen to a child. This partnership can create a solid foundation for learning.
Children need to observe the relationship forging between their parents and teachers since it can be perceived as a model for relationships with others as children will learn about respect and manners, as well as develop social skills.
Parents and teachers can also collaborate to find ways to motivate students to improve their performance. They can achieve this goal by setting a system of holding students accountable both at home and in school. For instance, children can complete their homework charts, while teachers and parents can reward or praise them for their efforts with prizes, parties, stickers, or fun day trips to motivate kids and help them succeed.
3 Benefits of Teacher-Parent Relationship
Positive teacher and parent relationship can benefit students when the two parties work as a team. Here are the ways of how this connection can contribute to students' success.
1. Students will invest more in their classroom achievements
When teachers and parents develop a close working relationship, students will begin to form a unique trust with their teachers. They will witness care from the two parties and begin to contribute their own share to the partnership.
Collaboration between teachers and parents helps students realize the investment the two parties have already made towards their development. Therefore, they will work harder to achieve academic goals to avoid disappointing both teachers and parents.
Students are also likely to develop respect for their teachers after seeing how the latter respect their parents. Additionally, students and their parents will talk about many things happening in their classroom, thus developing clear connection between home and school life. Students will also enjoy parent's involvement in their academic life, especially when parents are looking forward to celebrating kids' successes.
Is Your Child Struggling With Math?
1:1 Online Math Tutoring
Let's start learning Math!
2. Greater Wins
When students win, the victory is more meaningful and worthwhile if their parents and teachers collaborate to celebrate the success. Each party will be proud of their own contribution to winning the awards, getting scholarships, improving grades, or getting college acceptance. This priceless moment proves how a teacher, parents, and students help make the win happen together.
3. Problem Solving Becomes Easy and Efficient
When parents and teachers have a close relationship, they can easily engage with each other on tough topics. Teachers can report to parents the challenges a student faces without fear. On the other hand, parents will respect a teacher's perspective toward their children after establishing a positive connection.
Children will also be less worried if they have any problems because they believe they can be assisted to overcome any challenge facing them both by their parents and teachers. The team can work in harmony towards finding a concrete solution because they trust one another.
3 Struggles of Parent and Teacher Relationship
Establishing a good relationship between teachers and students' parents requires that the two sides must overcome some struggles that may prevent them from helping a student. Here are some of the potential problems:
1. Lack of Parental Understanding
Teachers may face some challenges while bringing parents and family on board. The latter may not understand the importance of parent or guardian involvement and consider it a primary issue. Many parents believe their involvement is unnecessary in their child's education when a kid reaches a certain age.
Some parents and guardians also feel like they are not equipped with necessary skills and knowledge to contribute to their children's education. Thus, it may take time while teachers bring them on board and start effective collaboration.
2. Lack of Parents' Time
Some parents have busy working schedules and may not have time to meet on certain appointment days. Some have only a little time to drop off their kids as they head to work. A teacher will struggle to start a partnership with a parent who has limited time to be involved with their child's academic affairs.
3. Lack of Trust, Respect, and Attitude
When a parent has skewed perception of their child's education system, trust and respect towards teachers may be negatively affected. A parent who is not confident in a teacher's professional abilities may not be interested in discussions about their child's educational welfare and will not collaborate effectively.
On the other hand, a teacher's attitude towards a parent can affect their desire to start any collaboration. For example, when teachers develop a negative attitude towards a parent, they will not care to contact them when a child has disinclined cases. Such situation can also increase the failure rate and even a child's chances of dropping out of school.
Conclusion
There is no doubt that when parents and teachers forge close ties of dealing with each other for the benefit of students, it will be beneficial to all parties involved. Everyone will judge one another favorably and be reasonable for the welfare of children. A strong relationship between parents and teachers will help students succeed in school and feel happy at home.
Math Catch Up Program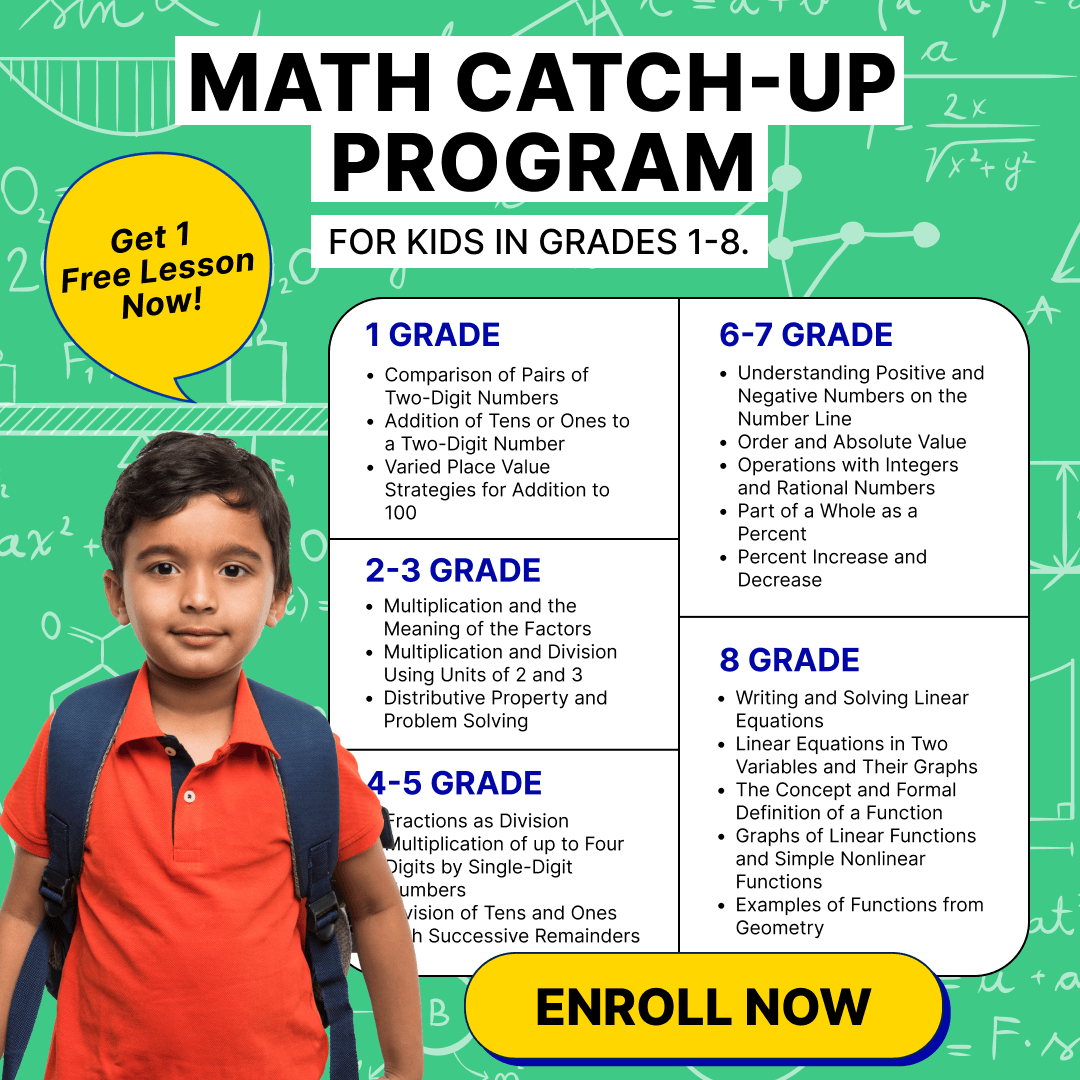 Learn Math Simple - Fast - Effective

Overcome math obstacles and reach new heights with Brighterly.
Kid's grade
Grade 1
Grade 2
Grade 3
Grade 4
Grade 5
Grade 6
Grade 7
Grade 8
Simple - Fast - Effective
Overcome math obstacles and reach new heights with Brighterly.
Select Your Grade