8 minutes read
May 31, 2022
Reasons Why Homeschooling Can Work for Your Children
Parenting

The number of parents and guardians considering homeschooling their children has significantly increased over the years. Over 2 million American children have been enrolled in homeschooling programs. This system gives parents freedom to allow their children to learn in ways that are not offered by other formal learning institutions. If you are interested in how to homeschool kids, this article will guide you on everything you need to know about how to homeschool your kids.
What Is Homeschooling?
Homeschooling is an educational system that parents or guardians choose to give their children formal education while they are based at home. As a parent, you can decide not to send your children to a learning institution and let them get their education within your home environment.
Under this type of learning, a parent can adjust their children's learning process based on many aspects such as homeschooling style, type of curriculum, group classes, teaching methods, student evaluation, learning objectives, and extracurricular activities your children will take.
How to homeschool my child? This is a common question asked by parents considering alternatives to traditional schools. First, parents should carefully select a style of learning that fits them and their kid. The chosen style should guarantee high-quality education that suits a child's needs and makes them valuable people in the family and society.
Other requirements parents must be aware of include knowing subjects to teach, language to use, annual assessment to conduct, and more.
Requirements for Homeschooling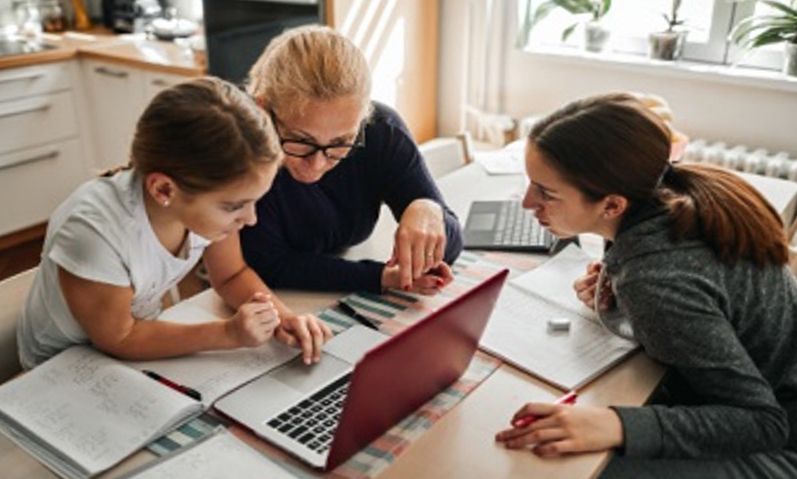 If you consider putting your children into a homeschooling program, there are state requirements governing your area that you must meet. Some states like New York have imposed high regulations to meet, while others, like Texas, have friendly regulations for homeschooling.
The regulation that many states implement includes the following and may vary from state to state:
Education requirements to parents: At least one of the parents or legal guardians should hold a GED or high school diploma to be allowed to homeschool their children.
Letter of intent: This letter must be submitted to the local school district authority or state for them to know about your plan to homeschool your child or children.
Age of children: You need to know the legal age requirement for children to begin compulsory education.
The number of days and hours of instruction: you also need to know the number of hours permitted to conduct homeschooling and the number of days the program will run in a year. You will also be required to keep an attendance record by law.
Is Your Child Struggling With Math?
1:1 Online Math Tutoring
Let's start learning Math!
Learning Resources for Homeschooling
Are you wondering how hard it is to homeschool or how to make homeschool fun? There are many resources you can find to help you with methods, teaching styles, and techniques to use.
Brighterly.com
For example, Brighterly.com is a platform that offers a math curriculum to help students with math learning and homework using a personalized approach.
Brighterly.com also provides free math worksheets parents can use to help their kids practice math regularly and improve their performance since math is a complex subject that requires consistent practice.
Math worksheets are categorized according to grades, subjects, and level of difficulty. Thus, you can find a worksheet that suits your children's needs. When you notice kids making errors in worksheets, acknowledge them and help them improve their performances.
Homeschooling Methods and Curriculum
The advantage of homeschooling is its flexibility in terms of approach and methods. You can pick from eight methods to use:
Traditional homeschooling from home
Charlotte Mason
Classical homeschooling
Eclectic education
Montessori
Unit Study Learning
The Cluey way
Unschooling
The choice of method as well as teaching and learning style will entirely depend on you. You will also choose the resources to utilize that suit your children.
How to Choose a Homeschool Curriculum
When you think about which particular homeschooling curriculum to pick, please consider the needs of your children, your situation, and your family.
Your children's age, level of development, activity levels, personality types, interests, and learning preferences should be considered in the choice of curriculum. Before picking a curriculum, picture how you want the homeschooling program to look like, read reviews, make a thorough research, determine who will be teaching, develop a master list, consult with your kids, and understand how much it costs to homeschool.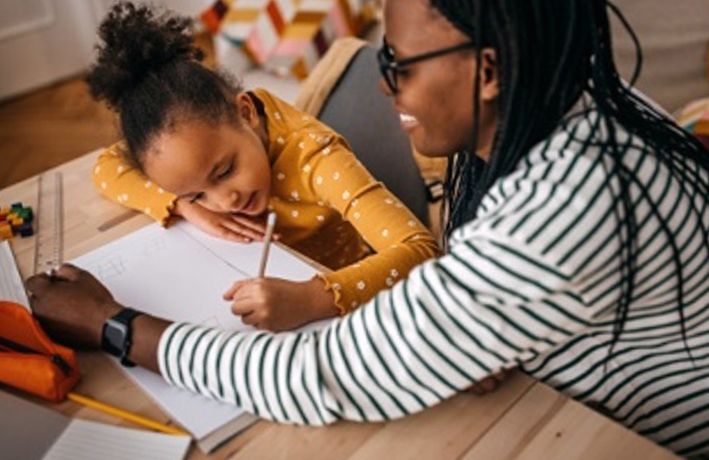 Connect with Local Homeschoolers
If a parent has chosen to homeschool their children, this process can be complicated and you may feel lonely; thus, you may need to be around other parents at times. Connection with other homeschoolers can help in learning and encourage each other both offline and online.
You can connect with local homeschoolers from online Facebook groups or local support groups. The internet has made it easy to access anyone you need.
You can join groups like the COAH community, HSLDA, and MeetUp.
You can also join the Homeschooling 101 eBook where you can learn plenty of useful information to help you decide on your children's homeschooling. Among the things you can learn are:
How to find the laws governing your state's homeschooling
How to get a homeschool diploma
How much does it cost to homeschool
How to enroll in homeschool
How to homeschool my child
Blogs are also suitable platforms to find homeschooling support. When you search for homeschooling in your area, you will find tons of blogs which will be helpful to you.
Is Your Child Struggling With Math?
1:1 Online Math Tutoring
Let's start learning Math!
How to Verify a Homeschool Diploma
If your child is a homeschooler, things have recently improved for you regarding availability of resources and the way curriculum is being undertaken. However, specific problems need to be resolved, such as how one can verify their diplomas.
Homeschooling has become a right of any parent, but diplomas people acquire from homeschooling may not be treated or accepted. Some companies prefer to use traditional verification methods to allow only accredited institutions' diplomas.
Formerly homeschooled students can confirm if their diplomas are valid by doing background checks of their school registration, getting certified copies of their diploma courses, and contacting their school.
Parents can also request their students' academic transcripts after sitting for exams and request proof of compliance from the law governing bodies. Additionally, you can check the SAT/ACT score or use a lawyer to accompany the entire process of homeschooling.
Conclusion
Parents who have settled for homeschooling their children are brave. If you want your child to benefit from the program, you'd better join one of numerous homeschooling co-ops where you can enroll your children to enjoy extracurricular activities and find beneficial enrichment activities that suit them, such as libraries. Thus, you will help your kid get the best education experience.
Book 1 to 1 Demo Lesson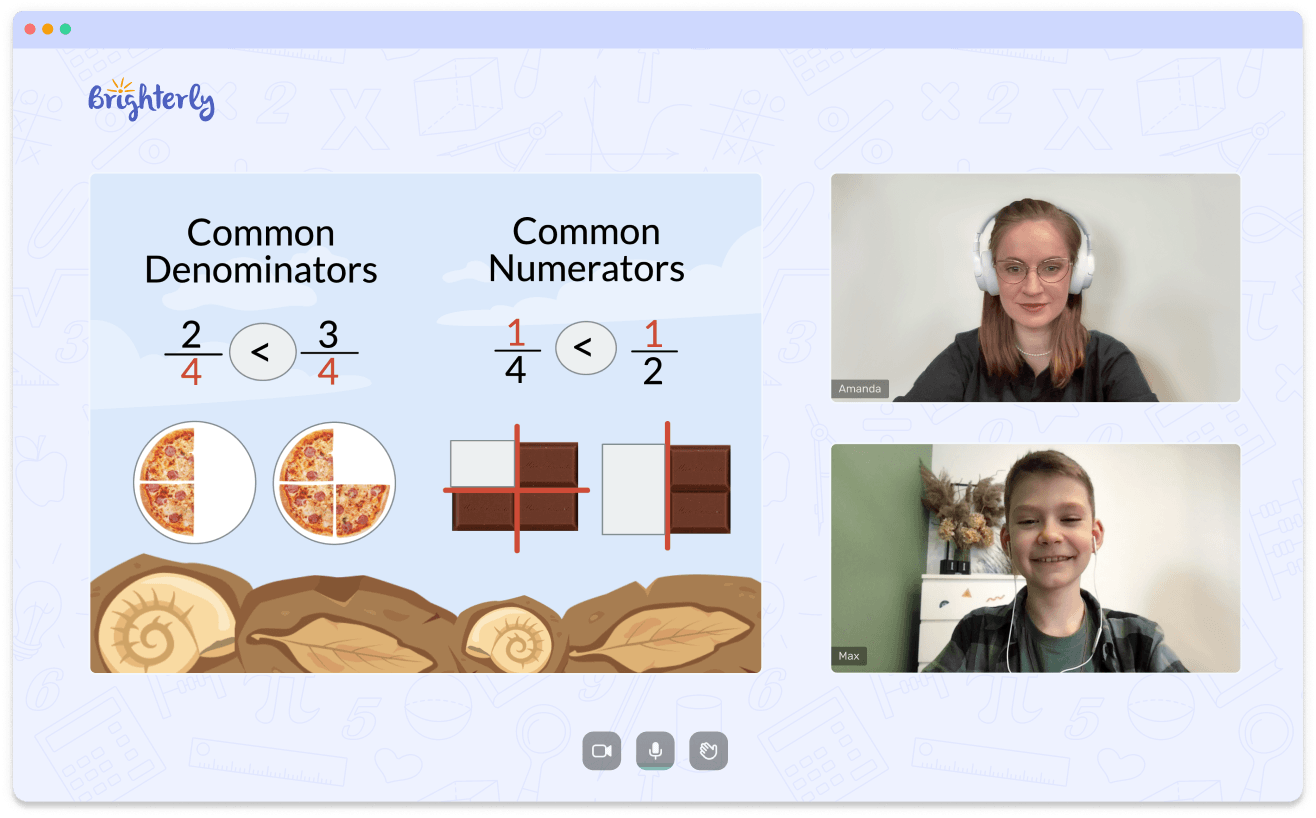 We help children understand Math concepts instead of memorizing.

We will adapt to your child needs to improve math performance.
Kid's grade
Grade 1
Grade 2
Grade 3
Grade 4
Grade 5
Grade 6
Grade 7
Grade 8
Is Your Child Struggling With Math?
Book 1 to 1 Demo Lesson
Get started