7 minutes read
March 29, 2022
10 Math Activities for Toddlers
Parenting
Introducing math activities to toddlers is a great way to ensure they pick interest in math. In most schools today, it is hard for a toddler to enjoy math because the conventional teaching methods can be bland. And you cannot blame kids for choosing excitement over learning. The approach we have used to teach math in the past is partly responsible for math anxiety in many adults today. So, consider making math fun for toddlers by using manipulatives and activities that require kids' undivided attention. Here are ten toddler math activities you can try to make education more appealing to toddlers: 
Matching numbers
Matching numbers is one of the best mathematics activities for toddlers. Color cards make it easy for children to identify and match numbers. You can write numbers on colorful cards and share them with the kids, then have them speak the numbers on the card out loud. Have kids who pick the same number stand together until they make little groups of three. Then each group can call out their number to help the entire class recognize and remember the numbers.
Nursery rhymes about counting
Rhymes and songs are excellent for learning math because they are repetitive. Among toddler math activities, counting rhymes are the ones that can help kids learn to enumerate. Children understand the numbering system and sequence while singing songs about numbers and counting. They memorize which number comes before and after and know their correct pronunciation thanks to the rhymes.
Reading
Reading lets kids kill two birds with one stone; they learn to spell and pronounce while memorizing number sequencing. When reading a book about numbers, children practice their reading skills and learn to count simultaneously. If you hand them a colorful book with pictures and an exciting story, the images engage their memories and help them remember what they've read. For example, you can get your kid a coloring book with blank space on one side to draw the numbers they've learned. 
Bear counting strips
Counting bear patterns is a potent manipulative tool for teaching children to count and recognize patterns simultaneously. It is among the printable math activities for toddlers that you can buy or recreate yourself. Tag many bear illustrations with different colors on a page and cut them into strips to create bear counting patterns yourself. Arrange the bears based on their colors, like green-red-green-red, green-red-red-green, or green-green-red-red. Then ask your kid to continue the sequence by adding two more colored bears they think should come next.
Sorting candies
Children love candies, so make them count while eating M&Ms or Skittles. They can tell you the total number of sweets they have consumed in total. You can make candies shaped like thanksgiving turkeys and ask kids to count them as they munch away. If you like seasonal themes, then this activity is the one you can add to your list of thanksgiving math activities for toddlers.
Flower picking
If toddlers are already learning about seasons, you can introduce fall math activities for toddlers or spring math activities for toddlers. In spring, you could take children to a garden, have them pluck flowers, and then count how many flowers they have left. The leaves are yellow or red in  fall; so, have kids pick and count fallen leaves and separate them from the green ones. Hygiene is vital in these cases, so ensure kids wash hands after these activities. 
Build a zoo
Have each toddler own an imaginary zoo on their desk and hand them toy animals to keep in their zoos. In the end, ask each child how many animals they have in total. Animal games are some of the most simple math activities for toddlers because they leverage on the kids' fascination for animals and pets. Of course, it works best when the toddlers already know some animals; so, you can also benefit from showing them images of common animals. 
Creating shapes with playdough
Making things with playdough is among the most creative math activities for toddlers. Kids can create triangles and circles using dough and plastics to define the forms. Molding numbers will help your toddler memorize single digits and improve accuracy of writing numbers on paper. You can also make kids sculpt and count eggs as one of the numerous Easter math activities for toddlers, which also helps in learning to build shapes.
Sorting shapes
When teaching toddlers shapes, the use of objects they can see and feel is always a great idea. Put small figures in a large bowl, then ask kids to pick out similar shapes and place them together on a table. You can sneak in a counting lesson here by asking children how many triangles they have, how many circles they have, and so forth. This activity will help children recognize shapes and sort items based on shared properties.
Star number cards
Adding star number cards to your teaching materials is a genius way to teach toddlers to count. These cards have blank pages with numbers and many little stars that you can stick on the pages. Have your toddlers fix the corresponding number of stars on a page with a number on it. For instance, if you have a page with the number 6, your toddler should paste six stars on that page. They can count as they go on and maybe do some additions and subtractions.
Conclusion
Math and science activities for toddlers make teaching more effective than only relying on verbal lectures and lesson notes. At Brighterly, teachers use fun games, activities, and videos to teach kids math because they want kids to enjoy learning. The tutors are passionate about children and ensure every child in their care understands the lessons before advancing. So, if you want your toddler to build interest in math, use the activities in this article or register with Brighterly.
Winter Break Math Camp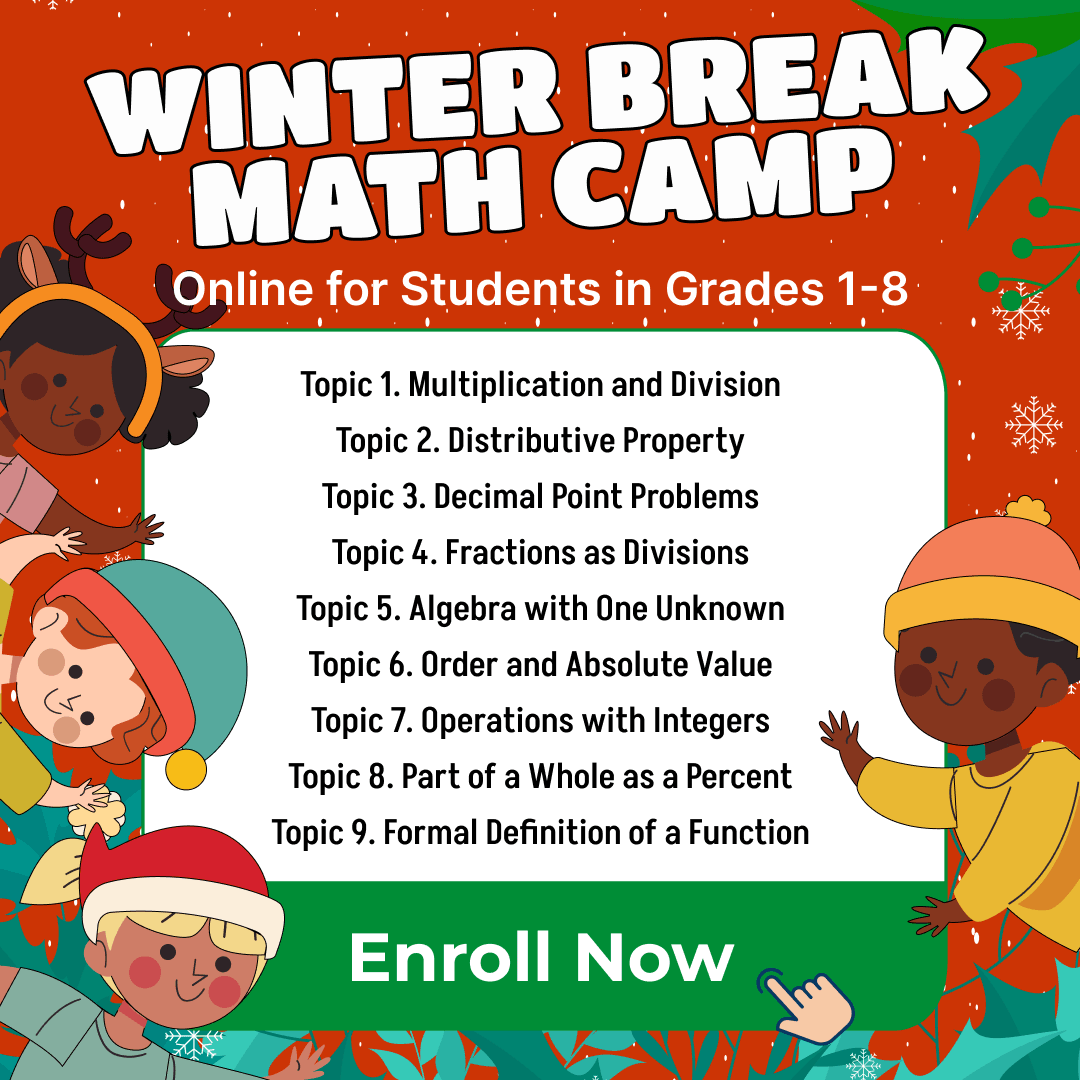 Boost Math Skills this Winter Break at our Camp, Perfect for Students in Grades 1-8!
Kid's grade
Grade 1
Grade 2
Grade 3
Grade 4
Grade 5
Grade 6
Grade 7
Grade 8
Winter Break Math Camp
Enhance Math Skills with Our Program, Perfect for 1st-8th Graders, Aligned with School Curriculum!
Apply Now