>
>

Christmas Counting Worksheets
Christmas Counting Worksheets
Are you looking for a fun and engaging way to help your preschoolers learn counting during the holiday season? Look no further than our free printable Christmas counting worksheets! These worksheets are designed specifically for preschool-aged children and are a great way to make learning math skills fun and festive.
Benefits of Christmas Counting Worksheet
Our Christmas counting worksheets feature cute and colorful holiday-themed images, from Santa and his reindeer to gingerbread men and candy canes. Your child will love counting and coloring in these adorable characters while practicing their counting skills.
Is Your Child Struggling With Math?
1:1 Online Math Tutoring
Let's start learning Math!
Best of all, our Christmas counting worksheets preschool are completely free to download and print! Simply visit our website and download as many copies as you need. You can even share them with other parents and teachers who are looking for fun and educational holiday activities for their preschoolers.
Not only will our counting Christmas worksheets help your child develop their counting skills, but they will also help improve their fine motor skills and attention to detail. Plus, you'll have a great opportunity to spend quality time with your child as you work through the worksheets together.
Download Our Christmas Counting Worksheet
So, why wait? Download our free Christmas counting worksheets today and offer your preschooler a fun and festive way to learn math this holiday season!
Trouble with Сounting?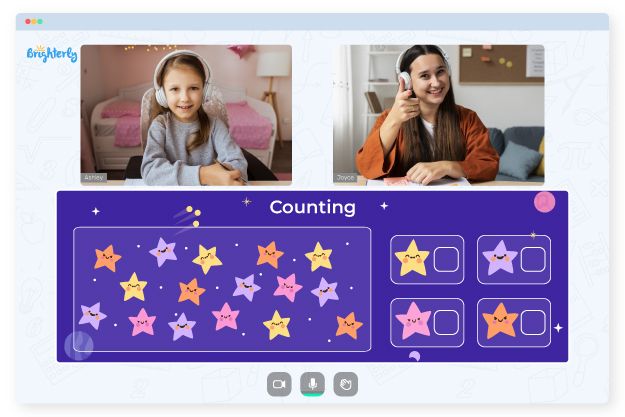 Is your child not catching on to counting?

Consider lessons with an online tutor.
Kid's grade
Grade 1
Grade 2
Grade 3
Grade 4
Grade 5
Grade 6
Grade 7
Grade 8