>
>

Color By Number Worksheets
Color By Number Worksheets
Children love playing with colors, so why not bring numbers to life by offering kids colorful worksheets? Keep reading to see how color by number worksheets can improve your child's math skills. 
Free Color by Number Worksheets from the Tutors at Brighterly
Brighterly is an online learning math platform with professionals that assist kids in handling their math problems. The platform provides free color by number worksheets with keys for the kids to know which color they should use in every section. Difficulty levels for these color by number sheets range from simple for younger children to more challenging for older children.
Brighterly's tutors can provide kids with printable color by number worksheets. While the tutors put in their best, practice is one of the critical aspects of learning. The use of a printable color by number worksheet is an excellent method for students to receive extra training they need in a fun manner.
Benefits of Using Color by Number Worksheets 
There are so many benefits why color by number worksheets are ideal for your kids. First, colors can activate the visual cortex of kids' brains so that they can remember information easily. The manuals can release joyful hormones and put the kids in the mood for learning. Here are some benefits of using color by number math worksheets:
Mental exercise
Numerous tiny motor muscles are required to hold crayons, color inside the lines, and sharpen crayons. To better prepare for the demands of school, younger children need exercises like color by number ones to help them develop their motor skills.
Is Your Child Struggling With Math?
1:1 Online Math Tutoring
Let's start learning Math!
Increase of students' math stamina
A standard color by number worksheet can help kids build math stamina. Keys may be straightforward for younger kids, but older kids will need to solve equations to get their keys. Children who color may develop a more imaginative mindset by experimenting with different hues and patterns.
Promotion of independence
Since kids may need to complete color by numbers worksheets themselves, the activity is ideal for individual practice. That way, kids can just see the outcome by themselves to check if they got the color pattern of the picture correctly.
How to Use Color by Number Worksheets to Teach Math in a Fun Way
Apart from the fact that color by number worksheets help kids improve color identification skills, fine motor abilities, dexterity, hand-eye coordination, attention, etc., they are also fun for your kids. While students work on color by numbers worksheets, you can save time and effort. Since kids won't make a mess, you won't need to clean up after them.
You can also get printable color by number worksheets to use at home. Work on improvement of hand-eye coordination has never been easier than with the use of color by number worksheets. You may also get one from a local bookstore if you don't have a printer at home.
Struggling with Numbers?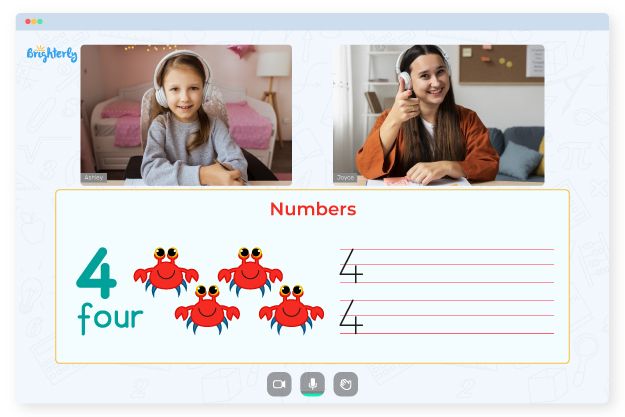 Does your child need extra assistance with understanding numbers concepts?

Start studying with an online tutor.
Kid's grade
Grade 1
Grade 2
Grade 3
Grade 4
Grade 5
Grade 6
Grade 7
Grade 8
Is your child finding it challenging to master numbers fundamentals? An online tutor could provide the necessary help.
Book a Free Lesson