>
>

Counting 1 to 5 Worksheets
Counting 1 to 5 Worksheets
Teaching children how to count from 1 to 5 is not a challenging task when you think of it. However, children often need practice materials to help them learn the basics of 1 to 5. They also need to learn how to count objects to decide what number of objects make up 2, 3, and 4. Counting 1 to 5 worksheets can help the kids learn these things without hassle. In addition, teachers and parents can benefit significantly from using counting to 5 worksheets.
Benefits of counting 1-5 worksheets
A teacher can slice their work in half by using counting 0-5 worksheets for kindergarteners Parents can also use counting 1-5 worksheets to help their kids get better with math assignments and set out study time to help them with counting from 0 to 5.
Is Your Child Struggling With Math?
1:1 Online Math Tutoring
Let's start learning Math!
Download counting worksheets 1-5
Counting worksheets 1-5 are available online in different colors, styles, and types. Therefore, teachers should ensure that they get colorful counting 1 5 worksheets to get maximum result from the learners.
Struggling with Сounting?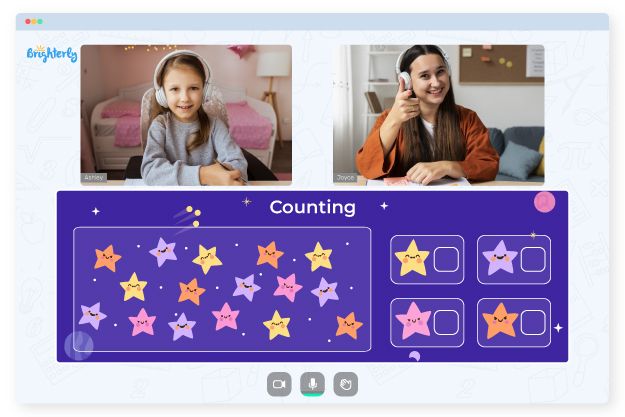 Does your child need help with the basics of counting?

Start learning with an online tutor.
Kid's grade
Grade 1
Grade 2
Grade 3
Grade 4
Grade 5
Grade 6
Grade 7
Grade 8
Does your child have problems with counting? Start learning with an online tutor.
Book a Free Lesson