>
>

Rounding Numbers Worksheets
Rounding Numbers Worksheets
Many children feel that math gets more overwhelming once teachers introduce them to a new topic, like rounding. There are many rounding strategies, and memorizing them all seems complicated to young minds. As a parent, you can help your children with fun and simple learning resources, like worksheets. At Brighterly, you can download colorful rounding numbers worksheets to help your child with this topic.
These learning materials offer creative math drills accompanied by illustrative visuals to complement various learning styles and boost math skills.
Benefits of Rounding Numbers Worksheets for Children and Parents
Rounding numbers worksheets offer several advantages to students and their parents:
Rounding Numbers Worksheets Offer Enough Practice Hours
Teachers and parents often speculate whether children get enough math hours in elementary school. While students have to follow particular standards, everyone learns at their own pace.
Extra learning materials will offer you more freedom regarding math hours for your kid as you can easily add more drills to your child's curriculum. Children solidify studied topics and perform better at school by completing extra math assignments.
Is Your Child Struggling With Math?
1:1 Online Math Tutoring
Let's start learning Math!
A Rounding Numbers Worksheet Deepens Math Knowledge
Rounding down or up isn't that easy for youngsters. But with enough practice, they become fluent in this operation.
With visuals, hands-on examples, puzzles, and games, round-whole-numbers worksheets help kids understand the reasons behind studied math skills.
A Rounding Whole Number Worksheet Allows You to Track Your Kid's Performance
Whether your child gets homework or not, you can always track their performance using custom teaching resources. After all, you choose how to check your child and what to expect from the drills you give them.
By using rounding numbers worksheets with answers, you can instantly determine your child's knowledge gaps.
Download a Rounding Whole Numbers Worksheet in PDF
If you think your child needs extra math practice, or you want to reinforce their math skills just in case, you can download free printable rounding numbers worksheets at Brighterly. Pick and download PDF learning materials you need in a few clicks without signing up or subscribing to any services.
More Numbers Worksheets
Need help with Numbers?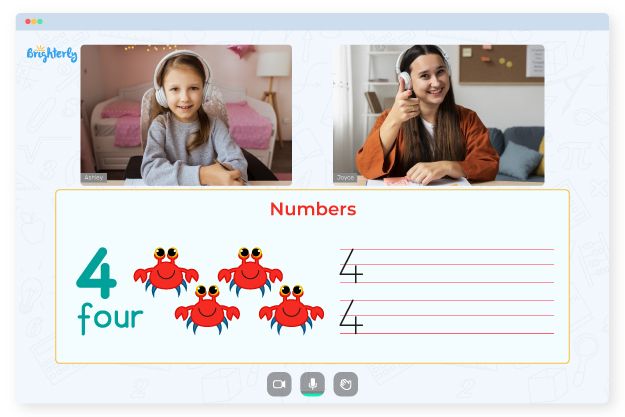 Does your child need more help with numbers?

Consider lessons with an online tutor.
Kid's grade
Grade 1
Grade 2
Grade 3
Grade 4
Grade 5
Grade 6
Grade 7
Grade 8
Is your child struggling to grasp numbers concepts? Start studying with an online tutor.
Book a Free Class