7 minutes read
June 30, 2022
Choosing the Best Math Competition for Your Kids
Parenting

Math competitions are among the most intriguing and brain-building exercises your kids will engage in as they grow. These competitions, hosted by different educational and private bodies, help kids expand their mental math horizons. But what other benefits do they bring and which contests are the best? The article will answer those questions in detail.
Benefits of Math Competitions
If you are wondering why your kid should engage in math competitions, here are six major reasons.
Math competitions are fun
Most math competitions involve gathering students from different schools and getting them to meet and compete. Meeting other students can serve as a fun adventure for your child. And if the competition has mini tasks, kids will feel like they are in a video game with quests to complete, which is something they enjoy.
Winning competitions boosts confidence
Winning a math competition will give your child a confidence boost that money cannot buy. Plus, they'll receive awards and prizes at the end of the event, which will confirm their excellence at math. With that confidence, they can go on to tackle other life issues knowing that they can win.
Contests show the aspects of math a child needs to improve
If you do not know what math concept your child finds confusing, you will not be able to help them. Looking at areas where your child may have difficulties in the competitions show what to focus on in studies. At the end of a competition, you can employ a tutor to help your child get better at those areas.
Competitions stimulate creativity and critical thinking
In a math competition for elementary students, kids must find creative ways to solve problems. Often, they work with time-based questions and must come up with an answer in seconds. Over time, children learn to make better split-second decisions and improve at critical thinking.
Math competitions embellish college resumes
If your kid considers applying to Ivy League schools, especially as a STEM student, then joining math-related events is a good resume booster. If your child gets involved and gets to the top three positions in international math competitions, it could get them an early entry into college.
Contests help kids get better at math
Before participating in math competitions, you will likely put your kid through rigorous training and tutorials to ensure that a child is good enough to compete nationally. Regardless of the outcome of the contest, students will become better at those math concepts they studied with tutorials and practiced a lot.
Having seen the benefits of math competitions, you may understand that your child must be prepared before engaging in one. An excellent way to train your child for math competitions is to sign them up on Brighterly. Brighterly is an online platform offering one-on-one tutorial sessions between a tutor and a kid where games and fun videos are used to improve children's math skills. Registering your kid at this platform will allow them to get the best math competition tutoring.
Is Your Child Struggling With Math?
1:1 Online Math Tutoring
Let's start learning Math!
Five Math Competitions
You can sign up your child for different math competitions, but knowing which ones to prioritize is the first step. Here are five math competitions worth your attention.
American Mathematics Competitions
The American Math Competition is held every year but on different dates, and it is recommended for kids between grades 9 to 12. AMC10 is for kids in the 10th grade, but 9th graders with an almost whiz-level understanding of math can compete too. For the AMC12, kids in grade 11 can compete alongside 12-graders.
The AMC math competition is held both online and offline depending on what is obtainable at the time. Instead of giving a prize to just one person, this MAA math competition rewards high-scoring participants across ages.
Math Kangaroo
The Kangaroo math competition has been existing since 1998 and is held for kids from grades 1 through 12. The questions in this competition are fun and addictive. There are also practice tests available for kids who want to learn math.
Kids of different ages can enter this competition, and they compete within their grades for a gold, silver, or bronze award. The maximum possible score for grades 1 through 4 in Math Kangaroo is 96 points, and 120 points is for grades 5 through 12.
William Lowell Putnam Math Competition
Also called the Putnam Math Competition, this contest has been in existence since the 1930s. Each student must go through 12 math questions which carry 10 points each. Putnam's competition has produced some of the best math scholars in the country.
The Putnam competition gives awards on both team and individual basis. Top teams get cash prizes of $25,000, $20,000, $15,000, $10,000, and $5,000. And top individual participants may receive $1,000, $800, $600, $400, and $200.
Online Elementary Math Competition
The Online Elementary Math Competition is for kids from grades 1 through 6 looking to improve their math knowledge while competing with mates. Most challenges in this competition are fun and game-based. Kids answer questions according to their grades and make it to the top of the leaderboard.
American Regions Mathematics League (ARML) contest
The ARML contest is mostly for exceptional math students, but it does not restrict others from getting involved. The questions are challenging, and the contest includes different rounds. The rounds in the ARML contest include a team round, a power question round, an individual round, two relay rounds, and a super relay round. The organizers have various prizes for winners in all categories.
Conclusion
Math competitions spur your kids to learn more, have fun, improve their resume, and, if they are lucky, win cash while at it. If you are considering registering your child for a math competition and need to know more about it, this article has provided you with necessary information. You can now make a better-informed decision.
Book 1 to 1 Demo Lesson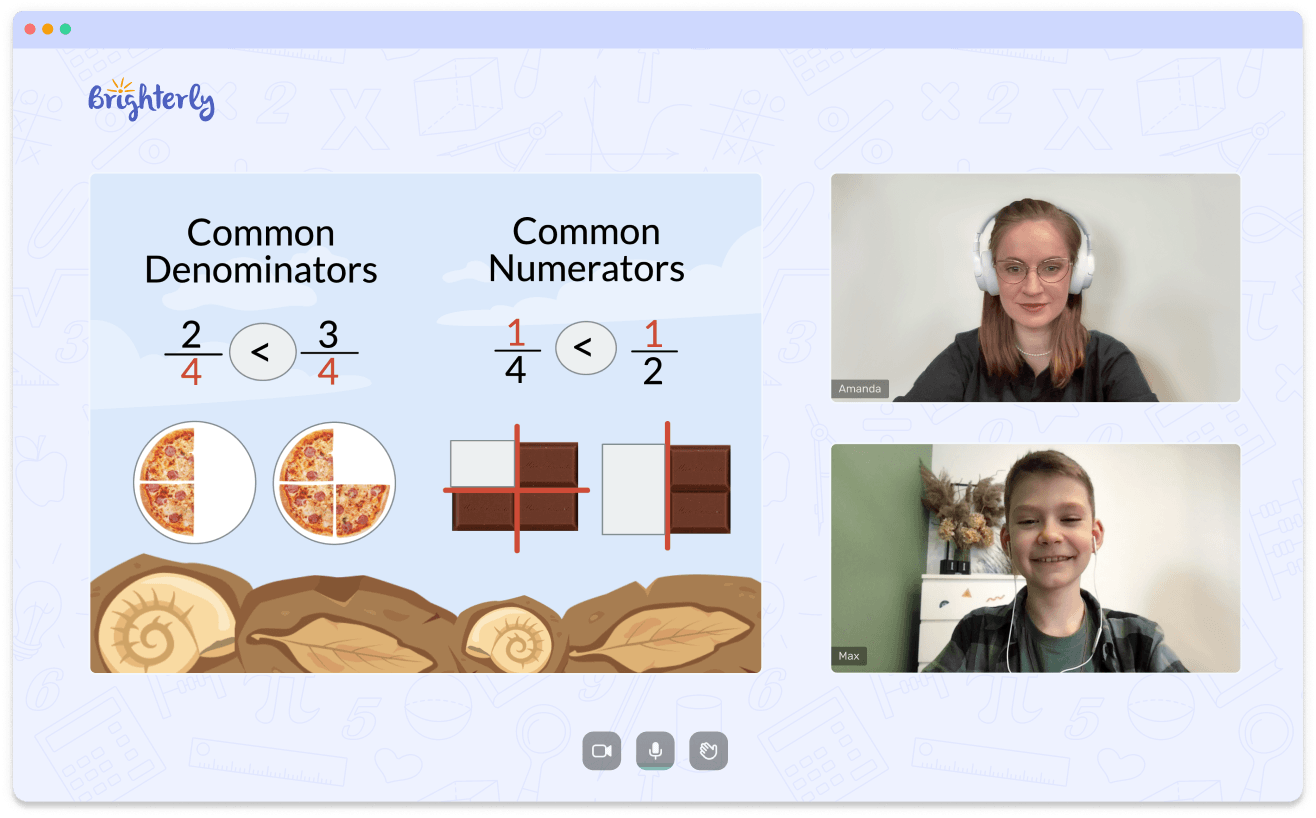 We help children understand Math concepts instead of memorizing.

We will adapt to your child needs to improve math performance.
Kid's grade
Grade 1
Grade 2
Grade 3
Grade 4
Grade 5
Grade 6
Grade 7
Grade 8
Is Your Child Struggling With Math?
Book 1 to 1 Demo Lesson
Get started