7 minutes read
April 26, 2022
Teaching Math for 3 and 4 Year Olds
Teaching
With a bit of practice, math can be relatively easy for preschoolers. After kids are  exposed to new math concepts, they should practice regularly. As studying math may seem a bit overwhelming at first glance, let's cover a few basic suggestions on approaches to learning math for 3 year olds and math for 4 year olds.
Math for Three and Four Year Olds
Math is an important subject for kids in their preschool years. To help children master basic math skills and begin to prepare them for school, it is important to work with kids on math activities that are appropriate for their age.
As you work with your child, remember that learning should be fun, and your kid should not become upset or frustrated when working on math exercises.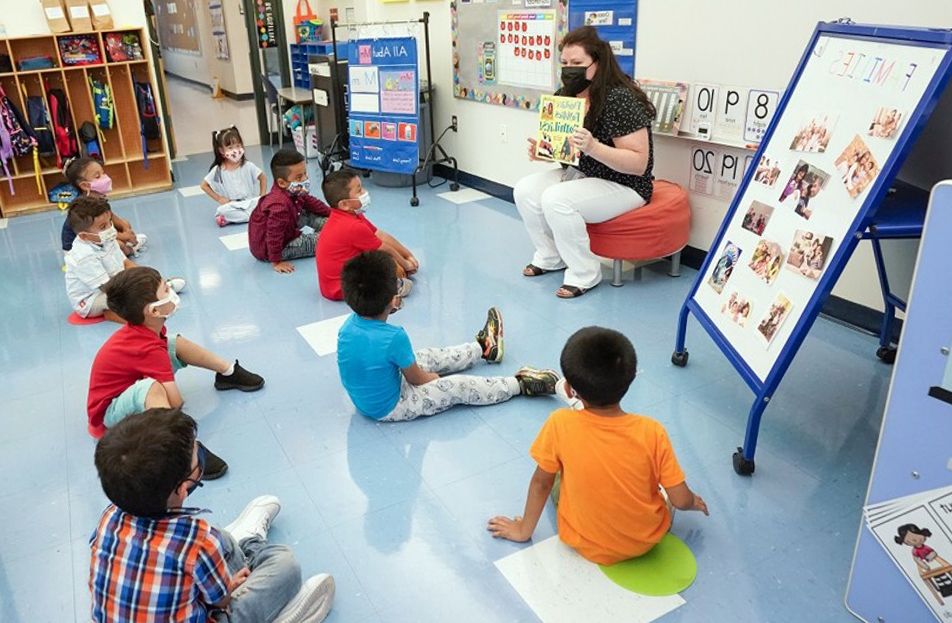 Math Activities
Studying math is an essential activity necessary for a child's development. In the first few years of life, toddlers begin to build their understanding of numbers and simple math concepts. The goal is to create fun activities that promote confidence and a love for learning. Studying math in early age also develops eye-hand coordination as well as fine motor control. Following are the activities you can try with your preschooler:
a) Color recognition
Color recognition is among the first math activities for 3 year olds. This skill lays the foundation for kids' ability to count objects and group them by color.
To help your child learn colors, begin with simple projects like sorting objects. You can start with several different colored blocks, buttons, or other objects of the same size. Once you gather materials together, encourage your child to sort the items by color into separate piles.
Once kids master this activity for 3 year olds, move on to counting individual items using number recognition cards that you can make yourself or find online.
Is Your Child Struggling With Math?
1:1 Online Math Tutoring
Let's start learning Math!
b) Shapes in the sky
Show your child how to make shapes in the air by making circles, triangles, and squares with their arms as they say the name of each shape out loud. Apply this exercise as part of the number activities for 3 year olds to help your child become familiar with some basic shapes that they will encounter in preschool.
c) Tape measure
Give your child a roll of tape and watch as they measure everything in sight. Measuring is one of math activities for 4 year olds. Probably, a kid can measure toys and body parts. Be sure to ask your kid what comes after "10 inches" so that they start recognizing numbers more than 10 too!
d) Piece of pie
Invite your child to cut a piece of paper or a cardboard box into fourths and then eighths, and keep on cutting until you have a pile of pieces of different sizes. Ask your child how many pieces they have and how many more they need to cut the whole thing into 12, for example.
Numbers and Counting
Use toys to teach numbers to a 4 year old. You can count toys while holding them in your hand, e.g., 1 toy, 2 toys, 3 toys, etc.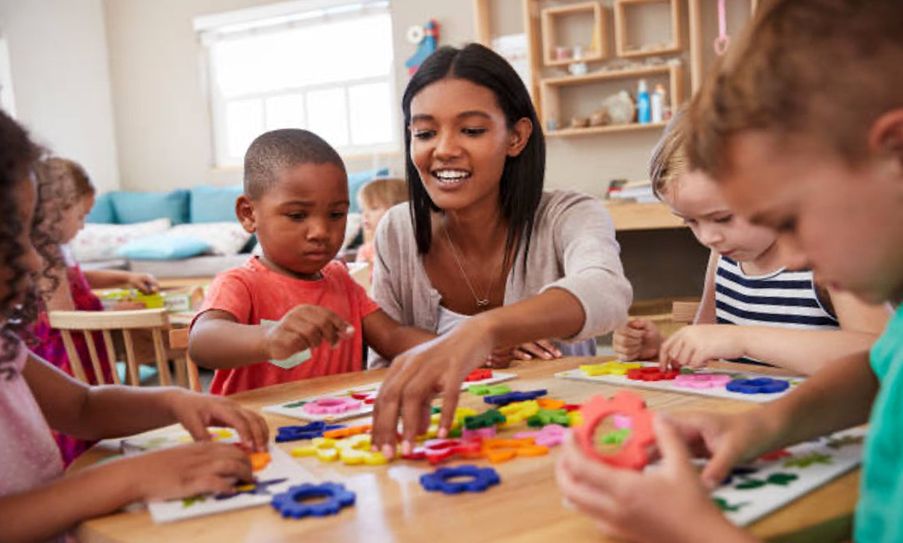 If a kid is old enough to write, make them write numbers on paper with a pencil or crayon. If they are too small, then get some wooden number blocks from the store or make them at home and teach kids how to arrange the items in order, e.g., 1, 2, 3, etc.
Counting games for 3 year olds are important tools since they help form the basis for studying math concepts. There are many ways you can teach your child how to count correctly:
Counting with fingers: For this activity, you should sit on the floor with your child in front of you and ask to raise their hands and count one finger at a time; thus, a kid can count up to 10. That is one of the ways of how to teach numbers to a 4 year old.
Counting with toys: It is a suitable approach to teach mathematics for 3 year olds by asking your child to gather all their toys and then count as many things as they can. Toys counting is among the most effective counting games for 3 year olds. You should give kids feedback after each try and encourage them to proceed studying.
Counting by jumping: Perform this activity by asking your child to jump on the ground in rhythm with your voice while you count from 1 to 10 or more if they can do it successfully. After ten jumps, a kid can stop and repeat the activity as many times as possible. It is one of the practical math games for 3 year olds.
Is Your Child Struggling With Math?
1:1 Online Math Tutoring
Let's start learning Math!
Math Worksheets
The ultimate goal of math worksheets is to teach children mathematics concepts, including counting, adding and subtracting numbers, and solving math problems. Remember, math worksheets are not just used for teaching math for three year olds; they are also a great resource for review and practice and can help students of all ages retain key mathematical skills.
Math worksheets for 3 year olds help kids practice simple math facts. Furthermore, they can teach children new concepts. For example, if a child is learning addition using a standard method, they may have an easier time learning a new concept such as multiplication by using the same approach.
Math Games
Math games for 4 year olds can be entertaining and effective ways to teach kids math facts, arithmetic operations, and even logic.
One of the popular math games for four year olds is dice games. In this game, your child should roll the dice and count how many dots they see on each side.
You can then ask a kid to add the dots on all sides together, which helps your child learn addition quickly. Dice games are suitable for children from four to seven years old.
Conclusion
Teaching the basics of math for 3 and 4 year olds is vital. Fundamental math skills they master at this age are a solid foundation for further successes in math. Early math education promotes the development of mathematical thinking and positively impacts social outcomes in the future.
Math Catch Up Program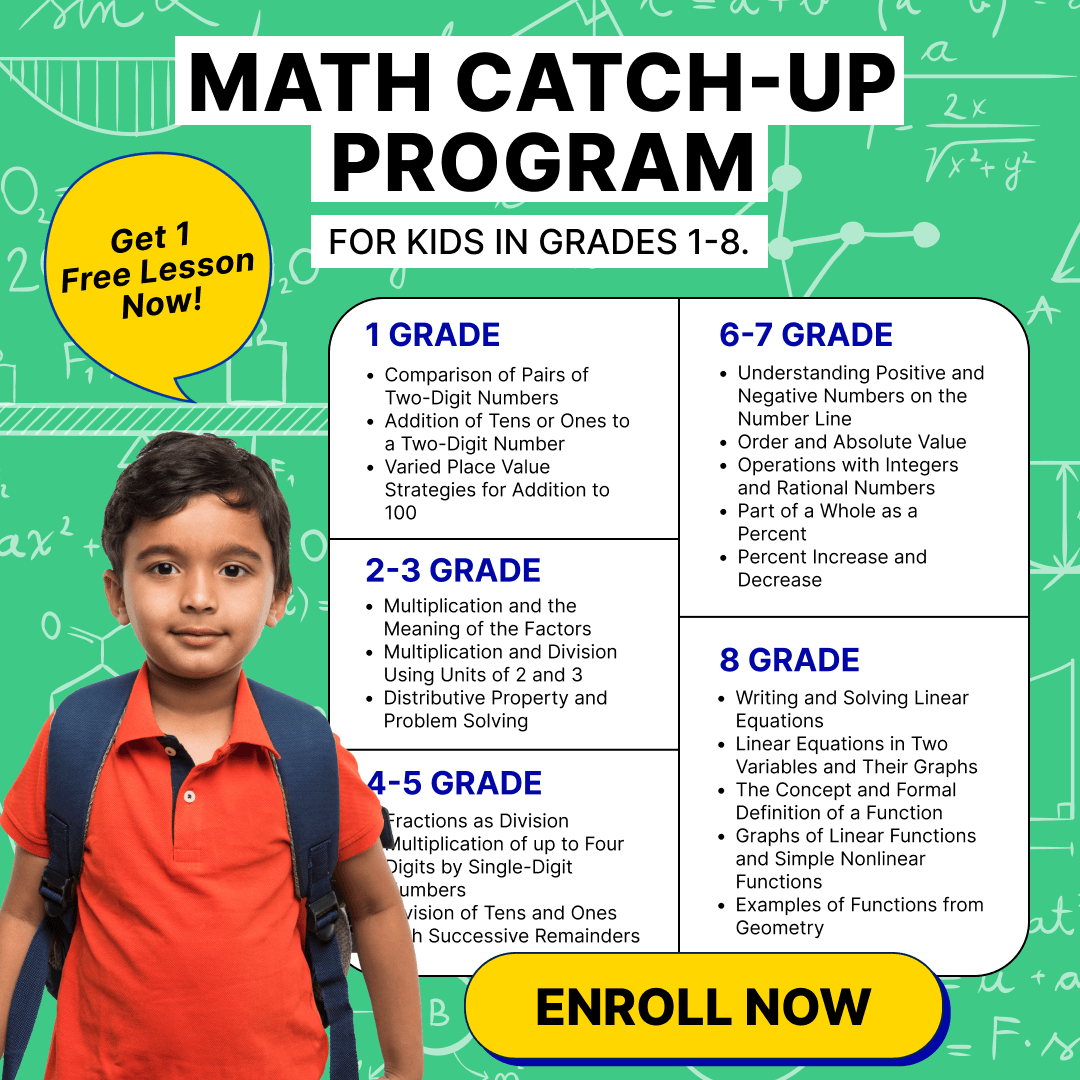 Learn Math Simple - Fast - Effective

Overcome math obstacles and reach new heights with Brighterly.
Kid's grade
Grade 1
Grade 2
Grade 3
Grade 4
Grade 5
Grade 6
Grade 7
Grade 8
Simple - Fast - Effective
Overcome math obstacles and reach new heights with Brighterly.
Select Your Grade