4 minutes read
March 15, 2022
Highlighting the 14 Best Math Memes for Kids
Reviews

Math is a crucial subject encountered by students in their academic journey. However, most students find the subject complex or even boring, which makes the learning process difficult. Inventive teachers have begun introducing fun activities to their teaching methods, and memes are some of the most common of them.
Memes are essential to calm the brain of kids and keep them sharp. But not all math memes for kids teach or enhance the understanding of the subject by the learners. Some of these memes are used solely for adding humor to the process and may be counterproductive to kids' learning. So, if you are looking for math memes for kids, don't always expect to get some lesson within the meme; it's okay to just review the hilarious picks.
Is Your Child Struggling With Math?
1:1 Online Math Tutoring
Let's start learning Math!
Funny Math Memes for Kids
A well-crafted math meme for kids relies on how well the target audience understands the joke and its relationship with math. Therefore, creating math memes while targeting specific ages and grades is essential to ensure the jokes don't go over the audience's heads.
Like math games, math memes for kids can make children learn math quickly and interactively. These funny math memes for kids are often corny jokes about the subject, and knowing the core math concepts that they refer to will help you understand the punchline. So, sit back, relax, and enjoy the best classroom math memes for kids on the internet.
Meme 1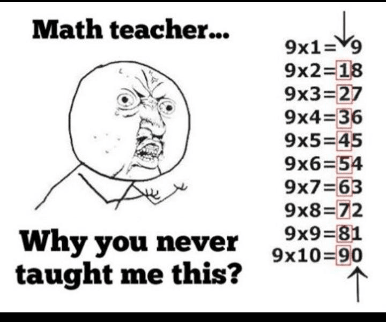 Math teachers kept this big secret. Did they tell it was this easy?
Meme 2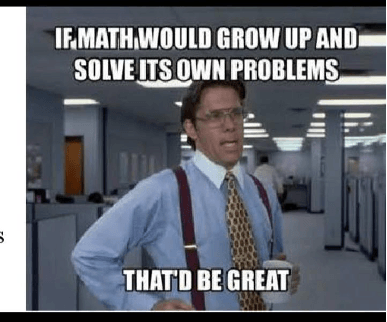 Grow up, Math; we have own problems and are tired of helping you solve yours!
Meme 3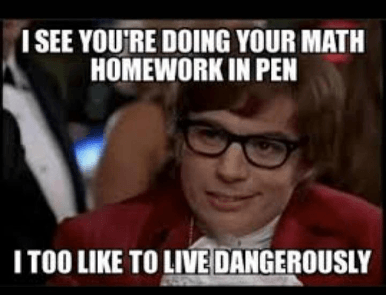 Doing your math homework with a pen? Dangerous adventure!
Meme 4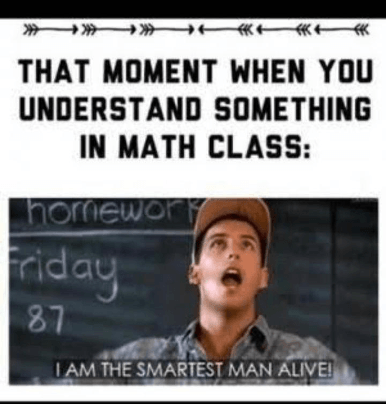 The feeling after understanding a math concept is unbeatable!
Meme 5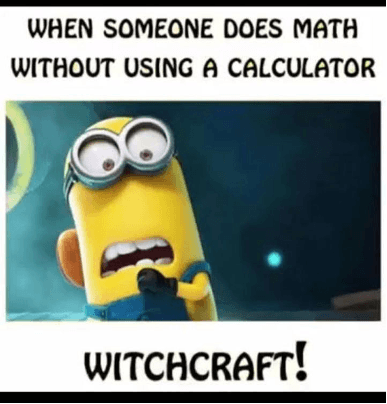 Solving a math problem without a calculator? Pure sorcery!
Meme 6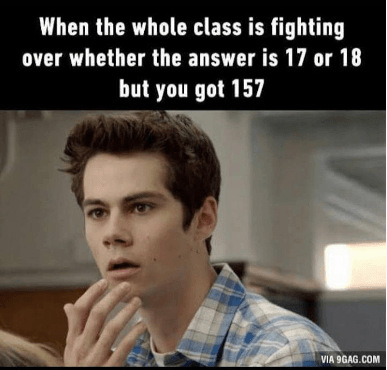 The moment after a difficult math test is a lonely one for self-reflection.
Meme 7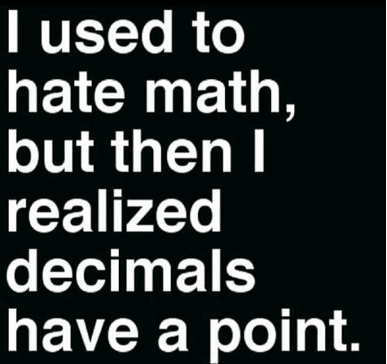 Indeed, decimals have a point. Get it?
Meme 8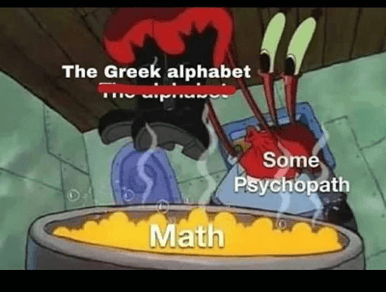 Apparently, dear old math is the child of an unholy union.
Meme 9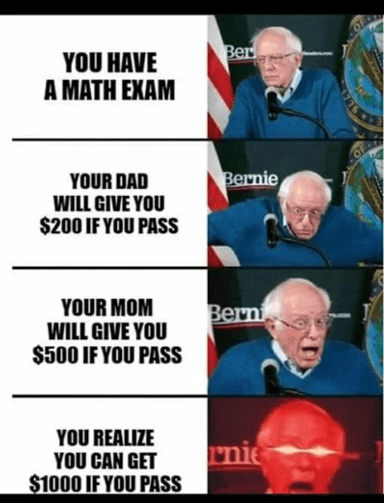 Sometimes, a little incentive is something you need to go super-hero mode on a math problem.
Meme 10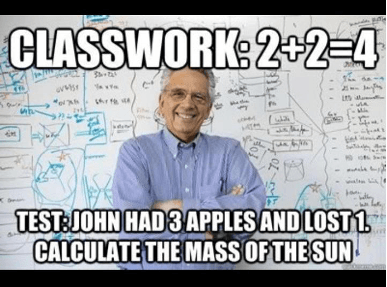 It turns out all math teachers have something in common.
Meme 11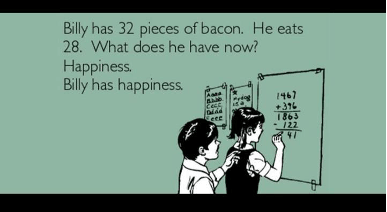 Indeed, Billy is happy!
Meme 12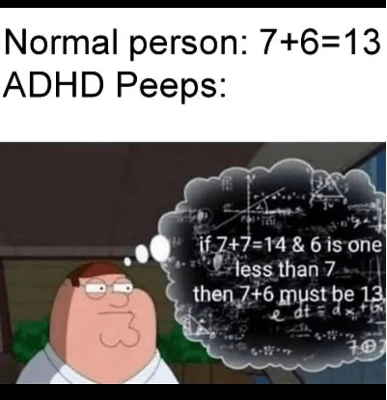 We all have something in common.
Meme 13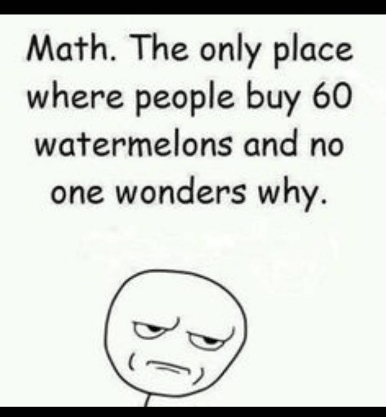 Maybe it's time to ask math a question.
Meme 14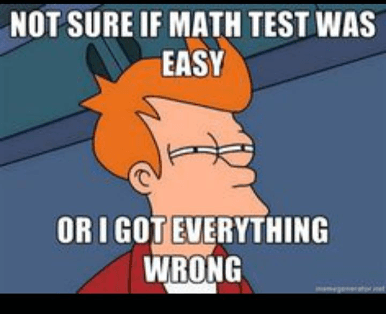 Math tests always have us questioning reality.
Conclusion
Math should not be an anxiety-inducing subject for kids; sadly, most school teaching methods make it so. Fortunately, Brighterly's teaching strategy emphasizes empathy, fun, repetition, and teaching aid that help kids master complex math concepts.
The strategy of using realistic interactions, games, and memes to teach kids math works because children can quickly learn and remember fun activities. So, learning math through memes is a tactic Brighterly uses to relieve kids' performance pressure and math anxiety.
Book 1 to 1 Demo Lesson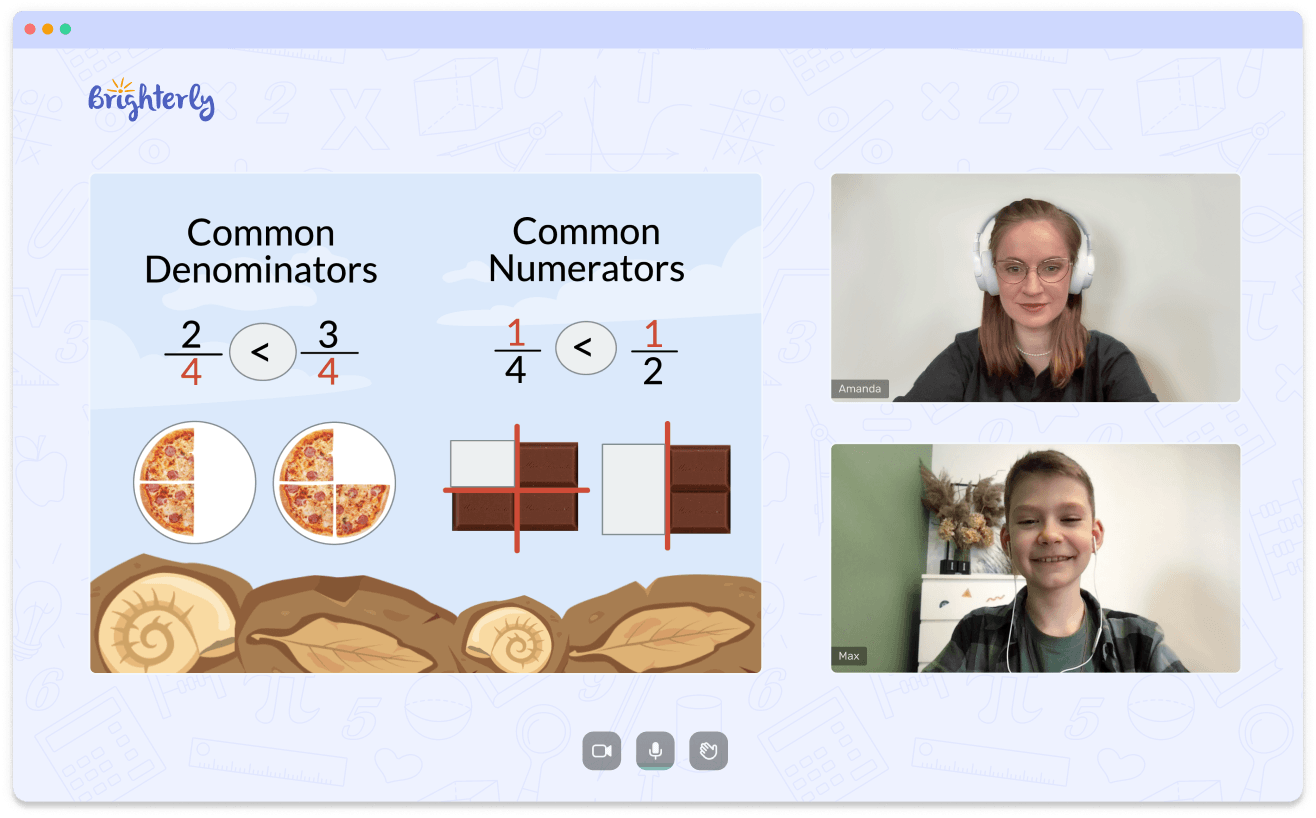 We help children understand Math concepts instead of memorizing.

We will adapt to your child needs to improve math performance.
Kid's grade
Grade 1
Grade 2
Grade 3
Grade 4
Grade 5
Grade 6
Grade 7
Grade 8
Is Your Child Struggling With Math?
Book 1 to 1 Demo Lesson
Get started