>
>

9 Times Tables Worksheets
9 Times Tables Worksheets
Times tables are the first thing that comes to mind when people discuss multiplication. As kids get into higher grades, teachers introduce them to more complex multiplication facts like the nine times table. Continue reading this article to see how a 9 times table worksheet makes learning easier for kids.
Why Do Tutors at Brighterly Use 9 Times Table Worksheets?
Brighterly is an online learning platform with instructors that help kids master math easier. The tutors use adequate educational resources like worksheets and games to help youngsters grasp the concept of multiplication easier. 
Professionals use the printable 9 times table worksheet to help kids improve their numeracy skills. As children spend more time using multiplication worksheets, they eventually become accustomed to learning the math concept.
Is Your Child Struggling With Math?
1:1 Online Math Tutoring
Let's start learning Math!
How to Use 9 Times Table Worksheets in a Fun Way
Using the 9x table worksheets can help to keep youngsters interested in learning. Since the worksheets come in catchy and fun colors and the exercises are interactive and aesthetically attractive, they can easily promote active learning. 9 times table fun worksheets are excellent resources for kids since they encourage the development of mental arithmetic abilities needed throughout life.
A 9 times tables worksheet can significantly enhance memory. Thus, students must use this tool and complete as many worksheets as possible to investigate the topic of multiplication thoroughly.
Times Tables Worksheets
Problems with Time in Math?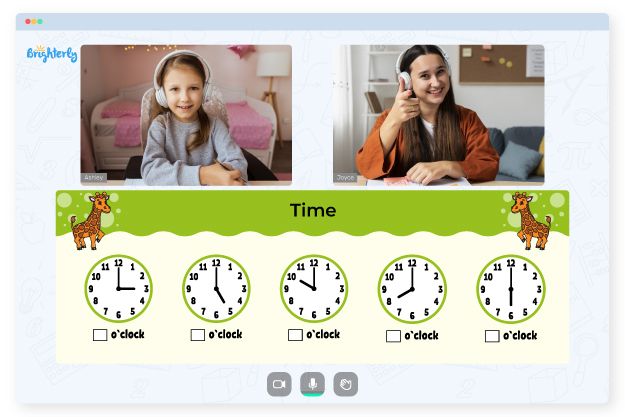 Is your child struggling with grasping the concept of time in math?

Try learning with an online tutor.
Kid's grade
Grade 1
Grade 2
Grade 3
Grade 4
Grade 5
Grade 6
Grade 7
Grade 8
Does your child have issues understanding time in math? Start lessons with an online tutor.
Book a Free Lesson