>
>

8 Times Tables Worksheets
8 Times Tables Worksheets
Doing the eight times table is more than just reciting the numbers. Students need to recognize the patterns and memorize the multiplication facts since the answers can become tricky and confusing. Continue reading this paper to see how a simple 8 times table worksheet can benefit your kid.
Why Do Tutors at Brighterly Use 8 Times Table Worksheets?
Brighterly is an online math learning platform with professionals who simplify complex concepts in math for kids of all ages. They use different methods such as songs, brainteasers, puzzles, games, and worksheets to help kids understand math. 
Is Your Child Struggling With Math?
1:1 Online Math Tutoring
Let's start learning Math!
Using hands-on activities and worksheets, kids can learn quickly and have fun simultaneously. Tutors use the 8 time table worksheet as a practical learning approach to teach kids multiplication tables and impact their learning results. The instructors even relate the teachings to everyday activities like sharing cookies and toys with friends.
How to Use 8 Times Table Worksheets in a Fun Way
When kids use a printable 8 times table worksheet to learn the multiplication table, they can have an easier time in high school and beyond. It is not news that a solid grasp of multiplication is essential for success in daily activities. The use of worksheets allows kids to learn independently after school hours without worry, which fosters their independence.
Professionals understand that it is easy for kids to get distracted when they are doing monotonous tasks. In the 8 times tables worksheets, authors manage to capture kids' attention quickly. As kids continue reading and studying their eight times tables worksheets, they get sucked into the world of multiplication.
Times Tables Worksheets
Struggling with Time in Math?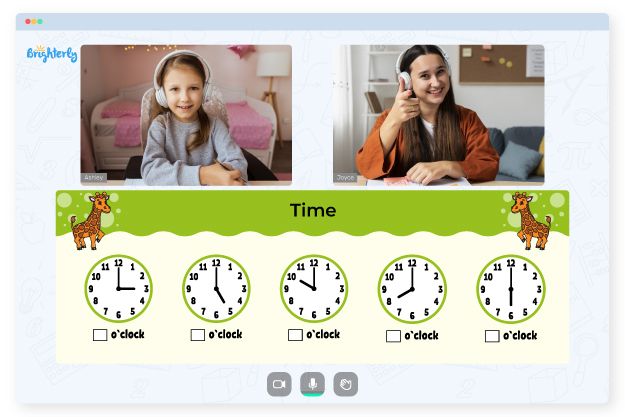 Is your child having trouble with the basics of time in math?

An online tutor could be the solution.
Kid's grade
Grade 1
Grade 2
Grade 3
Grade 4
Grade 5
Grade 6
Grade 7
Grade 8
Does your child struggle with understanding the fundamentals of time in math? Try studying with an online tutor.
Book a Free Class