>
>

Addition Facts Worksheets
Addition Facts Worksheets
Addition is a fundamental math concept. As soon as a kid has learned how to count numbers, they immediately know how to add those numbers to get a desired sum. However, the simplicity of the process does not negate the need to put effort into learning the facts. Using an addition facts worksheet will help kids learn the facts; and here are some benefits of using addition fact worksheets.
Benefits of Addition Facts Worksheets
Addition is sometimes seen as a simple topic by educators, so they teach it quickly because most of the kids get it in the first week. However, they inadvertently leave struggling kids behind. With the addition fact fluency worksheets, your kids can learn addition facts at a comfortable pace. They help kids learn the facts by heart, teaching them to use the knowledge when they have to solve more significant problems. The essential addition facts worksheets ensure that a kid gets the best out of learning addition facts.
Is Your Child Struggling With Math?
1:1 Online Math Tutoring
Let's start learning Math!
Download basic addition facts worksheets pdf
If you want to start using addition worksheets for your kids, use the right resources. Download fun, colorful, printable pdf worksheets for your kids to start enjoying the benefits of using the addition facts worksheets.
Problems with Addition?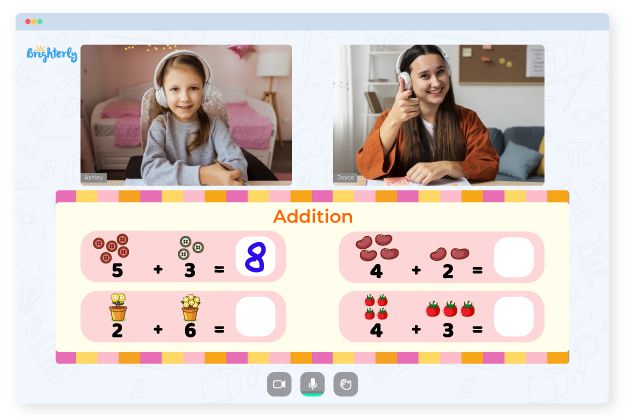 Does your child have a hard time with addition concepts?

Start learning with an online tutor.
Kid's grade
Grade 1
Grade 2
Grade 3
Grade 4
Grade 5
Grade 6
Grade 7
Grade 8
Is your child having issues with understanding addition? Try learning with an online tutor.
Book a Free Lesson