>
>

Area And Perimeter Worksheets Grade 4
Area And Perimeter Worksheets Grade 4
Are your children learning area and perimeter in the fourth grade? Area and perimeter measurements are often used daily and have many real-world applications. Many teachers teach both concepts together so that students can understand their relationship. And for that, worksheets are the best resources. Keep reading to see how the area and perimeter worksheets grade 4 can benefit students.
Why Brighterly's Tutors Use Area and Perimeter Worksheets Grade 4
Brighterly is an online learning platform with professional tutors who are passionate about helping students understand math. These professionals use the 4th grade area and perimeter worksheets to help students understand the relevance of area and perimeter in their everyday lives.
Is Your Child Struggling With Math?
1:1 Online Math Tutoring
Let's start learning Math!
Students will utilize the ideas in the area and perimeter worksheets grade 4 pdf to build a grid pattern as part of a creative activity. They will also study the fundamentals of measurement and expand on the concepts they have worked on. Learners will use knowledge gained from the area and perimeter 4th grade worksheets to answer various area and perimeter problems.
4th Grade Area and Perimeter Worksheets Grade 4 Are Fun!
Using the area and perimeter worksheets 4th grade is fun as students have a better chance of engaging in hands-on activities. They will also be able to understand area and perimeter from the basics before moving on to more complex mathematical concepts in trigonometry and calculus.
More Geometry Worksheets
Struggling with Geometry?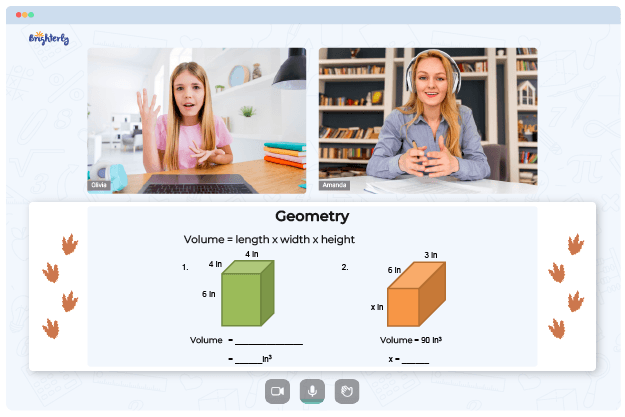 Is your child finding it challenging to understand geometry lessons?

An online tutor could be the answer.
Kid's grade
Grade 1
Grade 2
Grade 3
Grade 4
Grade 5
Grade 6
Grade 7
Grade 8
Does your child need additional support with mastering of geometry? Start lessons with an online tutor.
Book a Free Class