>
>

Percent Of Change Worksheets
Percent Of Change Worksheets
Percent of change word problems worksheets are essential tools to help kids master the concept of the percentage change. The worksheets comprise numerous questions that aim to boost kids' understanding of the topic and enhance their arithmetic skills.
Free Percent Change Worksheet
The percentage change worksheets help students grasp the basics of changing percentages into other number forms. These worksheets have questions with varying levels of difficulty.
Kids will start by solving simple questions before encountering moderate and complex ones. The stepwise approach of the worksheet helps kids understand the concept better. Comprehending difficult questions is possible with a sufficient understanding of the easy questions.
The percent of change worksheet answer key boosts essential skills in kids. By practicing with the worksheet, kids' curiosity and sense of inquiry will be heightened significantly. Also, kids' problem-solving and imaginative skills will dramatically improve. Moreover, as kids master the questions in the worksheet, their self-confidence will rise.
Is Your Child Struggling With Math?
1:1 Online Math Tutoring
Let's start learning Math!
These worksheets provide students with a range of intriguing tasks to practice and learn since the answers to the questions are provided. One exciting thing about the percent change worksheet is its fascinating design.
The worksheets are designed in an engaging and interactive format, which helps kids focus and be ready to learn. Regardless of your kids' learning ability, you can rest assured that they will know the topic seamlessly.
Printable Percent of Change Worksheet with Answers PDF
The printable version of the percent of change worksheet is an essential resource for parents and educators. With the paper worksheet, kids will learn to practice independently and repeatedly. Thus, continuous learning through the paper worksheet will result in expertise and mastery.
More Percents Worksheets
Need help with Measurement?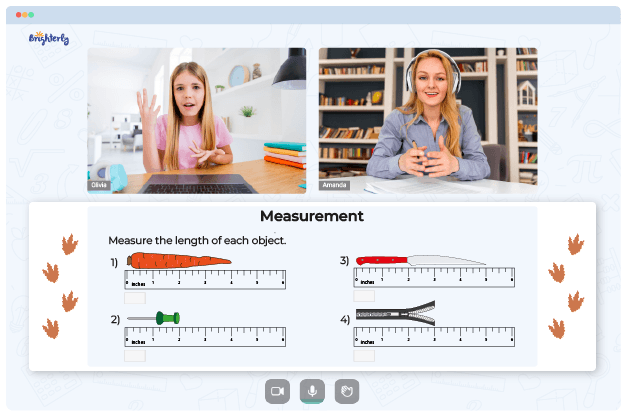 Is your child having difficulties with grasping measurement?

An online tutor could provide the necessary help.
Kid's grade
Grade 1
Grade 2
Grade 3
Grade 4
Grade 5
Grade 6
Grade 7
Grade 8
Does your child need additional support with mastering measurement? Start lessons with an online tutor.
Book a Free Class