>
>

Place Value Worksheets 4th Grade
Place Value Worksheets 4th Grade
Many parents search for extra studying materials to help their children strengthen knowledge of particular math topics. If you want your child to study place value relationships with 4th-grade worksheets, you're in the right place. At Brighterly, you can get free learning resources to help your child study place values and fluently differentiate between thousands and millions.
3 Benefits of Using a 4th-Grade Place Value Worksheet
Place value worksheets offer a few advantages to kids:
Place Values Worksheets for Grade 4 Complement Number Comparison
Numbers wouldn't have meaning without the place value system. Relevant worksheets can help your children develop fluency in place values with simple and fun exercises.
Fourth-graders will differentiate between numbers like 345,697 and 3,456,970 easily if you provide them with enough interactive math practice using worksheets.
Is Your Child Struggling With Math?
1:1 Online Math Tutoring
Let's start learning Math!
4th-Grade Place Value Worksheets Improve Attention to Detail
Working on place value drills requires increased attention to detail as you have to check where the comma and the dot stand with so many numbers. Colorful worksheets with many diverse exercises allow children to increase their attention capacity and solve any place value drills without effort.
Place Value Worksheets 4th Grade Teach Students to Work Unassisted
You can sit behind your child and solve worksheets with them. But sometimes, kids feel uneasy about math due to a lack of decision-making skills. Allowing kids to work on worksheets unassisted will help them improve decision-making skills and become more confident.
Get Place Value Worksheets for the 4th Grade in PDF at Brighterly
At Brighterly, you can access learning resources for free. Just select a place value worksheet you need and download its printable PDF version in one click. You can download free learning resources unlimitedly.
Helping your kid with online math lessons for 4th grade. Expert tutors inspiring kids to love math so they can excel at It.
Need help with Numbers?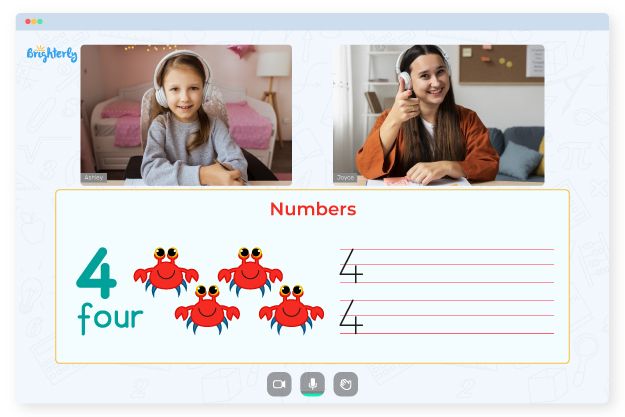 Does your child struggle with understanding numbers lessons?

Try studying with an online tutor.
Kid's grade
Grade 1
Grade 2
Grade 3
Grade 4
Grade 5
Grade 6
Grade 7
Grade 8
Is your child having trouble mastering the basics of numbers? An online tutor could provide the necessary guidance.
Book a Free Class