>
>

Temperature Conversion Worksheets
Temperature Conversion Worksheets
If your kids are learning the metric system, they have encountered temperature conversion as a math concept. They have to remember each of the steps to solve all the related problems quickly. Temperature conversion worksheets help kids remember these facts and use their knowledge effectively.
Benefits of temperature conversions worksheet
Here are some of the benefits of the temperature conversions worksheet:
They help parents keep track of what their kids are learning
If you want to help your kids learn all about temperature, then your best bet is explaining the temperature conversions. With a temperature conversions worksheet, you can teach your child easily while having fun.
It helps kids remember essential facts regarding the conversion scales
When working with a temperature conversion worksheet key, kids can learn to convert from Fahrenheit to degrees Celsius. If they make mistakes and get the answers wrong, they can always check the back of the worksheets for temperature conversion worksheet answers to see where they may have made a mistake and correct it.
Is Your Child Struggling With Math?
1:1 Online Math Tutoring
Let's start learning Math!
Download the worksheet temperature conversion pdf
Download the worksheet temperature conversion pdf off the internet to teach your kids more effectively. If you want kids to check if they did well by themselves, get a temperature conversion worksheet answer.
Need help with Measurement?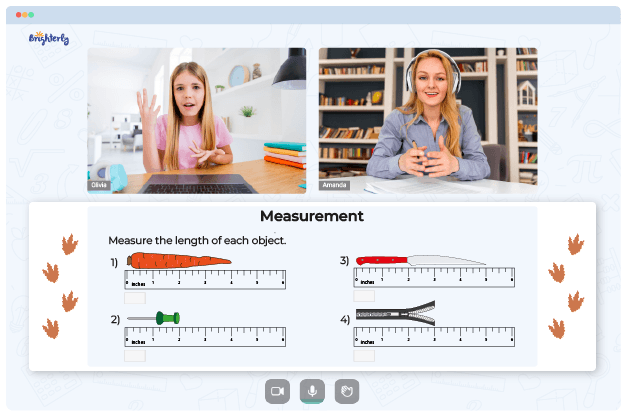 Does your child struggle to master measurement concepts?

Try lessons with an online tutor.
Kid's grade
Grade 1
Grade 2
Grade 3
Grade 4
Grade 5
Grade 6
Grade 7
Grade 8
Is your child having trouble understanding measurement? An online tutor could provide the necessary guidance.
Book a Free Lesson