>
>

Worksheets on Circles
Worksheets on Circles
Circles are more complex than they appear because they have unique characteristics. The shape is confusing, and children may need specific tools like worksheets to help them learn effectively. Worksheets on circles help children understand all the moving parts of a circle. Educators created circle worksheets to make their work in class easier and teach kids to solve problems related to circles in a fun way.
Benefits of using a circle worksheet
Solving equations involving circles is an essential part of geometry. So, the knowledge on how to draw the perfect circle won't help if your child doesn't understand how to calculate different parts of a circle. With a circle worksheet, a child will learn to easily answer practice questions related to the shape.
Educators design worksheets following a school curriculum, so teaching with the tools is easy. Sometimes, teachers gloss over the fact that a child can lag in geometry while excelling in other subjects.
Is Your Child Struggling With Math?
1:1 Online Math Tutoring
Let's start learning Math!
However, teachers can use worksheets on circles to track children's progress in the subject When kids submit their worksheets after practice tests, tutors can see which child needs extra help and implement classroom changes.
Circle worksheets are visually appealing and mentally stimulating to help kids focus. So, children will learn about circles in a fun way, thus retaining more information. Worksheets guide kids on the right path in understanding the concept of circles as they contain visual representations and relatable examples.
Helping your kid with online math lessons for 4th grade. Expert tutors inspiring kids to love math so they can excel at It.
Download free printable circles curriculum worksheets
Worksheets On Circles PDF
View worksheet
Circle Worksheet
Worksheets On Circles PDF
View worksheet
Circle Worksheets
You can download free printable circles curriculum worksheets from numerous math websites to aid your kids in studying. On the Brighterly platform, there is a circles worksheet for every child in grades from 1 to 4, and each one has a progressive difficulty level to test a kid's understanding of the topic.
There is a variety of worksheets on circles available on the internet. Every worksheet contains questions and guides to help children learn as much information as possible on different parts of a circle. You can even get one with a circle worksheet answer key to help kids check the answers after they have solved the problems.
Troubles with Geometry?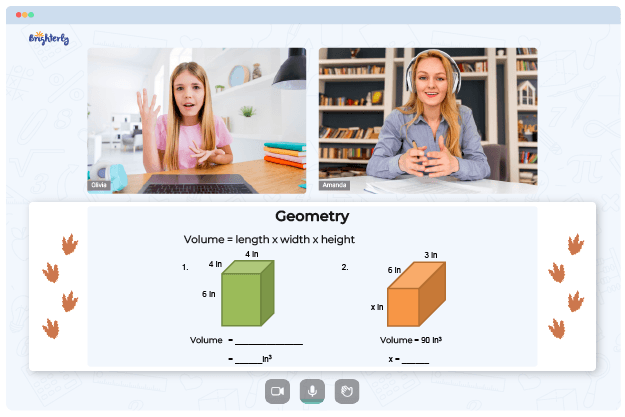 Does your child struggle to understand of geometry?

Try lessons with an online tutor.
Kid's grade
Grade 1
Grade 2
Grade 3
Grade 4
Grade 5
Grade 6
Grade 7
Grade 8
Is your child having trouble grasping geometry lessons? An online tutor could provide the necessary guidance.
Book a Free Class