8 minutes read
June 20, 2022
Culturally Responsive Teaching Strategies
Teaching
Teaching and learning have and will continue to undergo many changes. With technological advancement, teachers have more options for incorporating interactive and engaging instructional methods that promote easy learning and student retention in their classes. One of the approaches to follow is culturally responsive teaching which helps handle the diversity of cultures and learning styles and involve students in inquiry-based and problem-based learning. This article contains detailed information on how to incorporate culturally responsive teaching in your class.
What Is Culturally Responsive Teaching?
Culturally responsive teaching is an interactive and engaging teaching method that is research-based. This teaching approach connects students' cultures, life experiences, and languages to everything they learn during lessons.
Under a culturally responsive teaching approach, students are able to study according to a rigorous curriculum, thus developing a higher level of academic skills.
Culturally responsive teaching definition states that the use of students' unique customs, perspectives, characteristics, and life experiences is a tool for more effective classroom instruction. This teaching practice helps students from various cultural backgrounds, especially those of color, to fit with the others and see themselves and their communities as accepted and belonging to their school and the entire academic space. Therefore, they will have success and will be more engaged in their studies.
Characteristics of Culturally Responsive Teaching
The characteristics of culturally responsive teaching practices require teachers to understand their students better and be fully committed to engaging with them while understanding that each person in the class is different from each other. This approach helps tutors in deeper understanding of students' cultures and can legitimately affect interaction in the classroom.
Teachers can recognize how their students perceive the world, approach learning, and interact with each other. Learning in such situations can be influenced by race, language, and social class.
Teachers can have affirming views of their student's diverse backgrounds and prepare resources useful for their learning rather than view childrens' differences as problems to handle.
Teachers also develop an understanding of their student's prior beliefs and knowledge which they derive from their personal and cultural experiences, which helps tutors realize how to handle problems.
This teaching approach also gives teachers possibilities and a sense of responsibility for bringing change to their classroom. And students begin to enjoy schooling with responsive teaching practices that cater to diverse backgrounds and empowerment through better communication.
Culturally Responsive Teaching Strategies
Culturally responsive teaching does not rely on one instructional approach or a particular curriculum material. We can define culturally responsive teaching as a multi-faceted approach in which teachers have to use different teaching strategies that suit students' culture the most. These strategies include:
1. Making Learning Contextual
When discussing a text or a primary source touching on a particular culture, place, or time with your students, please encourage them to connect it to the current moment of their lives. Try asking them questions like, "What do you think Mother Teresa would say if she were here today?"
2. Considering Classroom Arrangement
One way to engage with your students and show them that they matter is to ensure that all of them are represented and reflected in their classroom environment. You can ask yourself these critical questions: Are people with disabilities involved sufficiently in the classroom? Are there different countries and languages showcased? Is there a representation of authors from different races on the classroom walls?
3. Incorporating Popular Culture
When your students come from different cultural backgrounds, connect them to music, media, and movies that interest them and incorporate these spheres into your classroom content. In some cases, the use of topics like video games, sports, or fashion is an intuitive way to grab their attention and connect all students to lessons.
4. Forming Relationships
Connecting to your students is a vital way to help you understand them on a personal level. You can build a relationship by learning about students' interests, family members, likes, dislikes, and aspirations. Please remember to share things about yourself to help students open up as the best relationship always comes from transparency and trust.
5. Discussing Political and Social Subjects
During lessons, you can start conversations about hot topics that are pertinent to your students, such as environmental concerns, race relations, immigration, women's rights, and community-police relations. The goal of these topics is to find out what your students think and help them become more informed and engaged in a civil dialogue.
Is Your Child Struggling With Math?
1:1 Online Math Tutoring
Let's start learning Math!
The Importance of Culturally Responsive Teaching
In the classroom, you may notice that your students answer questions differently. Some will be comfortable and have direct eye contact, while others will be shy. The reasons are students' diversity and learning abilities. Culturally responsive teaching activities can benefit all stakeholders in schools in various ways, such as:
Teachers can benefit from their teaching practice when they use cultural teaching methods to identify their student's strengths and weaknesses and develop mechanisms to engage the audience. The concept is inclusive and can help talented and underprivileged students in a classroom.
The approach allows teachers to understand the needs of their students in a better way. Inclusive curriculums make teachers and students understand different perspectives, appreciate each other's strengths and weaknesses, as well as build empathy.
Examples of Culturally Responsive Teaching Methods
Teachers who have adopted culturally responsive teaching methods have their classes full of learning materials, such as books containing characters representing different ages, ethnicities, genders, and other diversities of their students.
 With such materials in the classroom, a teacher can share a wide range of topics such as achievements and expertise of individuals from numerous ethnicities in different subject areas. In addition, dialogues may include multiple perspectives on contemporary and historical events, for example, the oppression of certain communities.
Such topics can be useful in encouraging students to draw on their cultural experiences and prior knowledge and connect them to their lessons.
Culturally responsive teaching also should include critical consciousness elements that empower students to critique and analyze their societal inequities. For instance, in some societies, men are taken to be more important than women. This example can be used to empower women to take up leadership roles that are considered positions for men only.
You can use culturally responsive teaching methods to educate your students on reimagining the code of conduct in a classroom. For example, in some students' cultures, when people are talking to each other without giving each other a break, they show how engaging their conversation is. You can use this practice to educate your children on ways to incorporate verbal overlap rather than condemn such practices as rudeness or indiscipline.
Books on Culturally Responsive Teaching
Culturally Responsive Teaching and the Brain by Zaretta L.Hammond
Culturally Responsive Teaching by Geneva Gay
Culturally Sustaining Pedagogies by Paris, Django, Alim, H. Samy, Genishi, Celia, Alvermann, Donna E
Conclusion
The use of a culturally responsive strategy in your lessons can help engage with students personally, thus allowing them to have a personal connection with the content of lessons. Greater students' investment in such classes also brings other benefits to your students, such as motivation and more rigor, leading to a happier and more focused classroom where students look forward to the upcoming lessons.
Book 1 to 1 Demo Lesson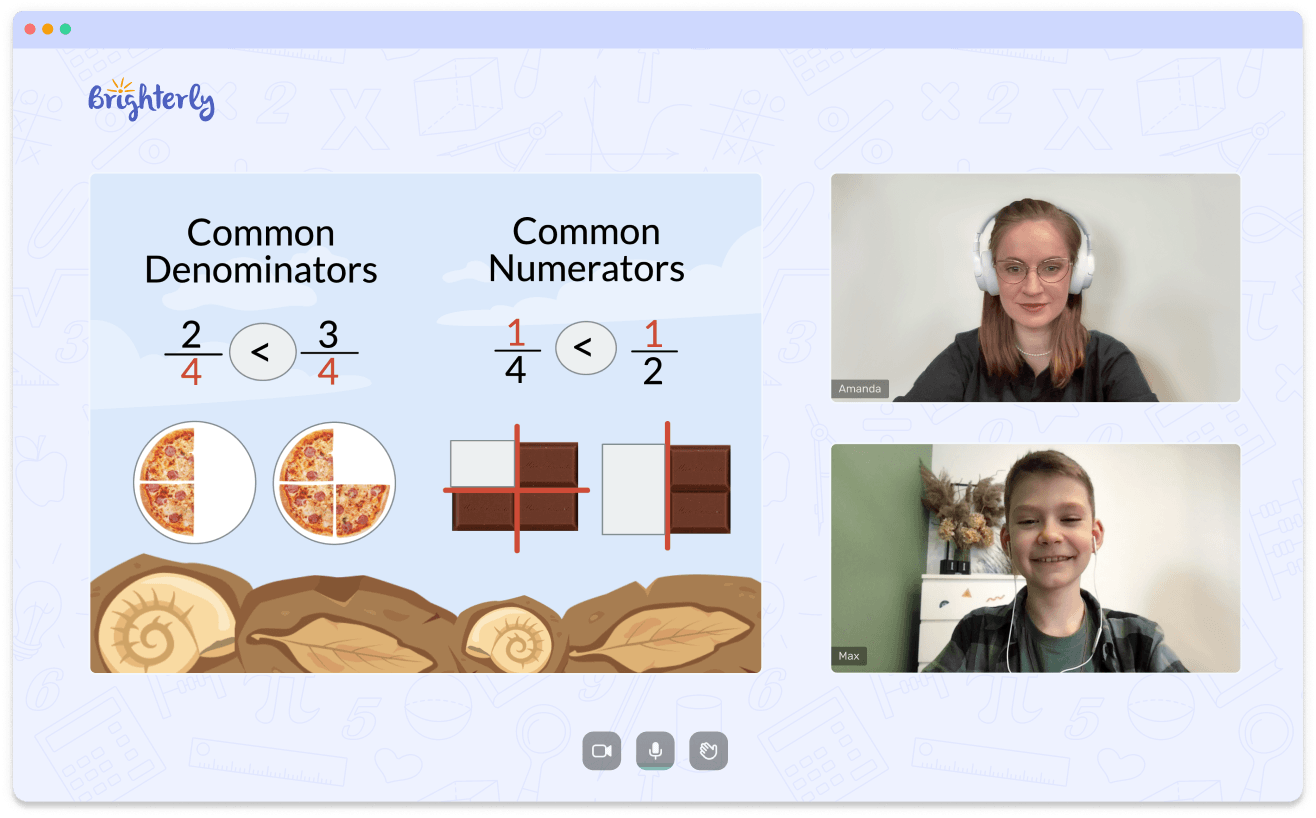 We help children understand Math concepts instead of memorizing.

We will adapt to your child needs to improve math performance.
Kid's grade
Grade 1
Grade 2
Grade 3
Grade 4
Grade 5
Grade 6
Grade 7
Grade 8
Is Your Child Struggling With Math?
Book 1 to 1 Demo Lesson
Get started