9 minutes read
June 12, 2022
Safe Learning Environment
Teaching
Students' learning ability is intensely influenced by their learning environment. Irrespective of the generation your students belong to, a safe learning environment impacts their overall development and can affect your student psychologically. This article expounds on ideas you can adapt to create a safe and positive learning environment for your students.
What Is a Safe Learning Environment?
A safe learning environment is the one where all the students are provided with equal opportunities to feel psychologically and physically safe. In such space, kids can interact freely without intimidation and abuse and develop academically, emotionally, and spiritually.
 A safe learning environment in the classroom ensures that everyone has mutual respect for one another. Thus, students are able to develop a close bond, support one another, and use respectful communication with peers and teachers, which in turn encourages smooth learning.
Why Is a Safe Learning Environment Important?
In a safe learning environment, students can focus and achieve their academic targets, build positive relationships with other students and teaching staff, as well as maintain higher standards of learning. In addition, parental and community involvement is encouraged, which helps to solve conflicts and prevent violence from happening.
Is Your Child Struggling With Math?
1:1 Online Math Tutoring
Let's start learning Math!
9 Tips for Creating a Safe Learning Environment
If you are thinking of how to provide a safe learning environment where your students will feel appreciated and understood, you need to be responsive and understand your students' needs. The following strategies can help you develop a responsive classroom environment:
1. Norms of Communication
Try to model how your students can develop effective communication. First, help them learn how to communicate with each other in the classroom as well as how to advocate for themselves and their peers. Help kids learn respectful ways of asking for help from their parents or other adults when they need support.
Help your students find ways of disagreeing with someone appropriately as it is okay for people to disagree. The only thing is that they should use respectful language in the process. Encourage and give children opportunities to learn new things during discussion, thus helping them learn to express themselves in conversation outside the classroom. Children should understand what kind of conversation to take part in and which ones to avoid.
2. Morning Meetings
On working days, ensure to organize morning meetings. Obviously, most teachers have busy schedules and thus may not be flexible and find time for meetings before the beginning of lessons. However, be creative and set out at least 5 to 10 minutes for the meeting.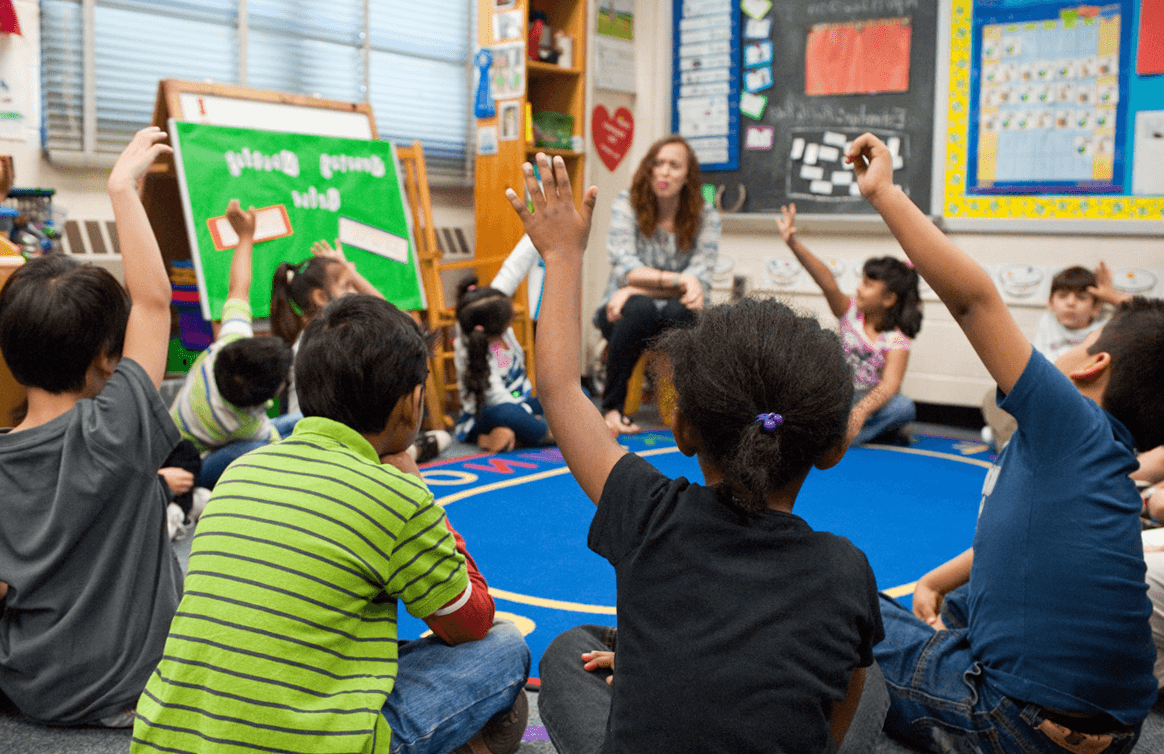 You can begin by asking your students to create a circle and allowing them to greet each other before the first lesson begins. Morning meetings are one of the ways to create a safe learning environment because they can help alleviate anxiety among students. Kids will develop trust, collaboration, and empathy with one another.
You can share an inspirational reading to excite kids and make them look forward to the rest of the day. A morning meeting makes students feel valued, respected, and safe. They will look forward to each learning day experience when they start believing that they belong to their classroom.
3. Safe Space in a Classroom
Provide your students with a safe space where they can navigate their learning. Students sometimes may be overwhelmed with certain situations that make them emotional. In such instances, they will require their own space to be left alone. You can create a space that should be open to all students in the classroom where they are able to enjoy privacy.
Some students may be less open to communicating and sharing their personal details than others. Thus, allow each student to create their personal space which others should respect.
4. Logical Consequences
Awareness about logical consequences of one's behavior in the classroom helps students remember that for every action they take, there is a corresponding reaction. This knowledge encourages kids to be bold and prepared for their teacher's reaction in any situation.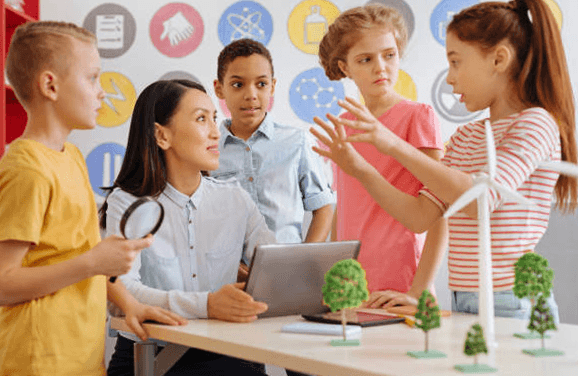 You can use this approach to help your students learn from their mistakes. Rules concerning consequences are also a great tool in helping students feel safe instead of using arbitrary punishments.
5. Representation
Representation matters can impact the entire classroom in many ways, from resources available to language used, a space created, and more.
If you consider implementing representation matters in your classroom, ensure that you are mindful of the language your students will use in class. They should always use an inclusive language when communicating and writing.
Your classroom calendar should also include all the celebrations and holidays your students always observe. Be mindful of the resources you put in the classroom, such as textbooks, posters, and games. Also, ensure that your students are all represented in visuals. Additionally, ensure their daily experiences are captured in the teaching methods to help them visualize themselves in every part of the day.
Develop a culture of diversity, belonging, and inclusion where all your students can enjoy and feel safe to succeed in their academics.
6. Celebration of Students' Achievements
Please take a few moments from time to time to embrace the good things that your students have achieved in your classroom. When you acknowledge children's performance, their morale is boosted, which helps kids feel respected and valued within the class.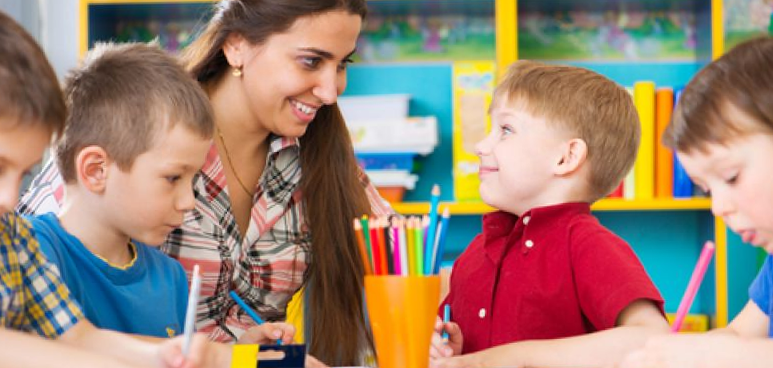 You can celebrate your students' small and big achievements. When you praise a child for even a simple thing they accomplish, kids will definitely gain self-confidence over time.
7. A judgment-free zone
Another important point of creating a safe learning environment is a judgment-free zone. The approach will enable your students to focus mainly on learning rather than worry about what their fellow students are thinking about them. It would be best to create some time for an icebreaker where your students will engage in open discussions to understand each other better.
8. Routines and Structures
When you develop routines and structures, students are able to learn and understand what you expect from them. With proper implementation of structures and routines, learners can successfully navigate their daily classroom without second-guessing what to do next.
When everything is placed in the right place, kids will always know where to access things without disturbing their classmates. If there are routines in place, and they have internalized everything, your students will know how to make good choices, be efficient, as well as understand what is coming up and how to finish their classwork.
Without proper structures and routines, a classroom can cause a high level of anxiety among students. You can remove such worries, thus enabling your students to focus on learning and not on unnecessary worries.
9. Staying Calm
There are instances when things could be hectic or stressful in a learning environment. Your students could differ and thus sometimes be involved in heated discussions. In such cases, they should be able to remain calm to solve the problem amicably without causing harm or upsetting any party involved. This rule should also apply to any other form of dispute resolution involving your students.
Conclusion
Creation of a safe learning environment for learners requires continuous reflection from teachers. Teachers need to be on the watch to establish factors that may promote or demote the ideal learning environment and apply strategies that learners will love to follow in their classroom.
Winter Break Math Camp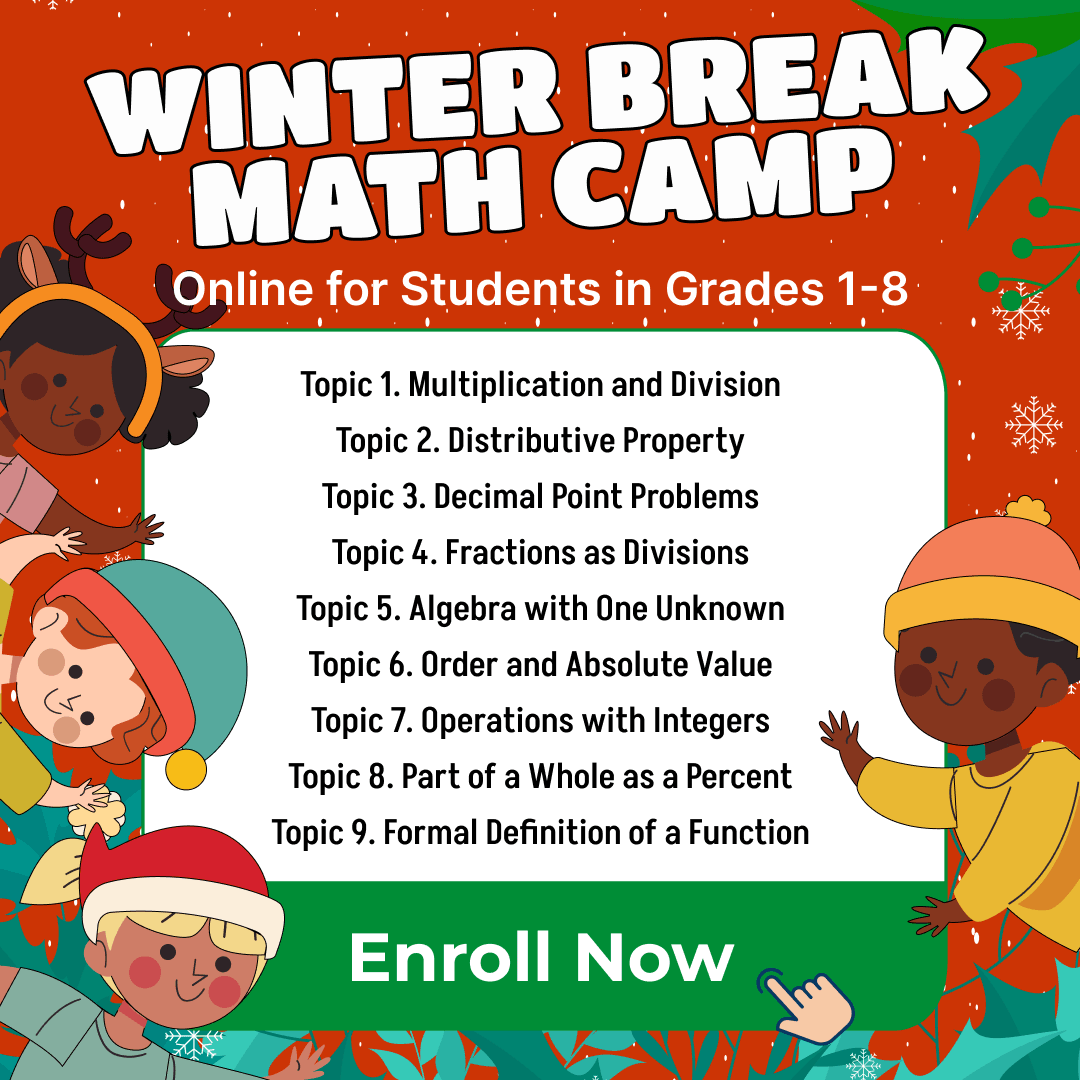 Boost Math Skills this Winter Break at our Camp, Perfect for Students in Grades 1-8!
Kid's grade
Grade 1
Grade 2
Grade 3
Grade 4
Grade 5
Grade 6
Grade 7
Grade 8
Winter Break Math Camp
Enhance Math Skills with Our Program, Perfect for 1st-8th Graders, Aligned with School Curriculum!
Apply Now