7 minutes read
June 28, 2022
Why Math Drills Only Won't Help Your Child to Get an A+
Parenting

Math is among the subjects that require constant practice if students want to become perfect in solving problems. Learning how to solve a question is the first step a teacher can take to help their students, but kids are likely to forget whatever they have been taught without practicing. A math drill is a set of questions that you can use to help students practice math with pleasure.
What Are Math Drills?
Math drills are the type of exercises that contain math questions and can help kids improve their performance. These tools help students enhance their problem-solving skills and handle math with speed and accuracy.
Generally, you can prepare math drill questions for a particular topic like math drills on multiplication, math drills on addition, or math drills on subtraction. It is also possible to mix different exercises, just ensure that there are short questions to be handled in a short period like 10 to 20 minutes. The aim is to make students complete math drills faster and more accurately.
The best time to offer students to undertake timed math drills is when they have spare time. A student will develop an interest in a task when they find creative ways of solving math drills. To help students become accustomed to math drills, please allow them to solve as many random questions as possible within a minute. Then reward those who have solved a given task within a stipulated time. Such approach will boost their morale, making them look forward to participating in the next drills competition.
Is Your Child Struggling With Math?
1:1 Online Math Tutoring
Let's start learning Math!
3 Steps to Succeed in Math
Improving a child's math study skills can be equal to improving their performance. Studying effectively, your child can begin to get good grades. These three simple steps can make comprehending math easier:
1. Focus on ways to help a child understand processes in math
Normally, students memorize the steps they are taught to solve math problems. This is the first mistake they make in learning.
When a child doesn't understand the basics of a concept at hand, they will become frustrated when they dive deeper into math and various applications. The majority of students attest that when they put more effort into understanding math concepts, it boosts their confidence and rewards them with higher grades than if they just memorize formulas.
Students may become frustrated and start to convince themselves that they will understand the next topic and return to learn the one they didn't understand later on. This type of thinking may increase frustration and demoralize them to lose interest in math.
Math requires students to master a given topic before they proceed to another one because most concepts utilize the knowledge of the previously studied topics. When a student masters a math concept at hand, it helps them build a strong foundation to excel in more complicated math.
2. Practice Makes Perfect
The second rule to instill in your child is to help them know that they will never learn math by simply listening and absorbing whatever information and concepts they are taught. They need to apply the information provided to solve problems by practicing. Thus, students are able to go out of their comfort zone, which is the step toward helping them progress in learning.
To familiarize themselves with a particular math topic, a student needs to engage in a lesson and the concept taught. This will help them find the connection with other concepts.
The best way a student can learn is by completing their assigned homework in class. Homework allows students to review whatever they have covered during a lesson and reinforce their understanding of formulas and concepts.
To deepen a child's understanding of concepts, please encourage them to undertake additional math exercises. This will help them solidify whatever they know and also help them tackle challenging problems that they did not cover in class.
3. When in doubt, please seek math help
Quite often, when most students struggle to learn new math concepts, they shy away from seeking help. However, they should get access to any available help. When students are stuck with math drills worksheets and fail to ask for help, their frustration will only worsen as they continue to solve problems on their own. Seeking help at an early age can help students understand the importance of collaboration, which will help them when they join the workforce in the future.
There are many ways students can get math help, such as looking for resources on timed math drills online or requesting their friends to help them solve difficult concepts. Tutors and attending after-school programs are other great ways that can help students improve their math skills.
Being around math professionals can be helpful whenever one needs an explanation and help. A student who seeks clarification will understand many concepts and applications. Math does not require someone to be argumentative when they make a mistake. Whenever you make a mistake or cannot understand something, you need to seek guidance, which is the right path to success.
Is Your Child Struggling With Math?
1:1 Online Math Tutoring
Let's start learning Math!
Best Math Drills from Our Tutors
Conclusion
Taking necessary steps to help your child improve their math skills, whether through practicing with math drills or seeking help, will give them confidence and promote interest in mastering the subject. When children experience the effectiveness of math drills, they will improve their performance significantly.
After-School Math Programs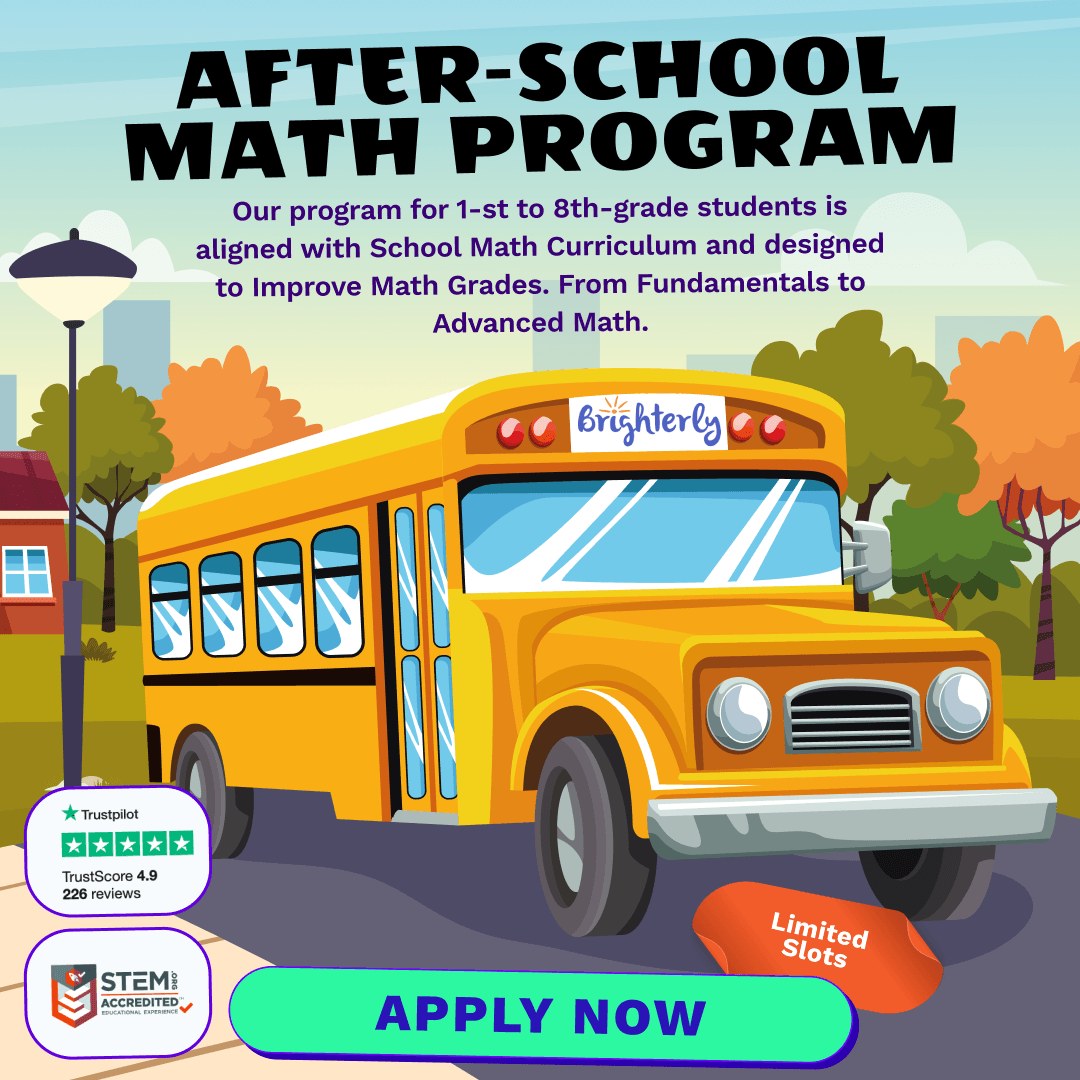 Our program for 1st to 8th grade students is aligned with School Math Curriculum.
Kid's grade
Grade 1
Grade 2
Grade 3
Grade 4
Grade 5
Grade 6
Grade 7
Grade 8
After-School Math Programs
Our program for 1st to 8th grade students is aligned with School Math Curriculum.
Apply Now