9 minutes read
June 20, 2022
Behavior Management in the Classroom
Tips for Tutors
A teacher is responsible for planning and delivering in-class lessons. Theoretically, the rest of the things should fall into place with good organization. Unfortunately, the theory is not always applicable in real life, and to have children settle down and behave well in school is a tough job for teachers.
That is where adoption of efficient behavior management strategies in a classroom can bring notable changes. This article is a guide on some behavior management strategies you can use to enhance your students' behavior, which in turn makes the learning process and teaching easier.
What Is Behavior Management in the Classroom?
Behavior management is a technique used to support learners in adopting positive choices in their classwork and to create conducive and productive learning processes.
Gone are the days teachers could apply disciplinary measures to their students and conform the latter to the set standards expected of pupils. Presently, educators focus on shifting their students' attitudes and try to use more positive and supportive methods to manage and keep children's behaviors to manageable levels.
Behavior management is complex, and the process is a continuous one since you cannot use only one approach to manage your students' behavior effectively. Instead, a teacher can adopt several strategies to improve the relationship with their students.
Is Your Child Struggling With Math?
1:1 Online Math Tutoring
Let's start learning Math!
Behavior Management Plan in the Classroom
A teacher can develop a behavior management plan in the classroom to deal with their students more efficiently and create an optimal learning environment. Without a proper classroom management plan, even if you think you hold the best lesson plan in the entire world, your students can still disrupt lessons.
When you face complex challenges in your classroom, such as students avoiding homework, not doing their homework, coming to class late, or using their phones while in class, you can develop a management plan and come up with procedures and rules that lay down the consequences students will face for their behaviors.
These rules will help keep your students accountable for their destructive behaviors without the need to lecture or scold them. Instead, you may use encouraging measures to change their behavior to a positive one.
You can begin by differentiating between discipline level and the expectation you have in that regard from your behavior management plan. Discipline helps create the consequences students will face for their behaviors. On the other hand, a behavioral management plan helps prevent improper behavior from happening rather than responding to the issues after they occur.
Observe your students' behavior in the classroom, reflect, analyze, and ask relevant questions about what is causing the problems.
Develop a classroom procedure to be adopted by everyone, which will develop strong bonds with students and set a classroom management plan or general rule to govern the conduct of your students. Include them in creating the program as this will ensure that they buy into the ideas of behavior management techniques in the classroom to be implemented.
Importance of Behavior Management in the Classroom
The importance of behavior management in the classroom is that it influences learners and helps them become meaningful people in society. When students have good behavior they will develop trust, competence, and cooperation among themselves in class. This will reinforce their self-confidence and they will begin to form strong structures that entice and motivate them to learn.
It also helps learners to start understanding their collective responsibility. Therefore, they will become socially responsible in class by participating actively in school activities. When rules are applied to students, they become more conscious, understand issues in their behavior and work towards improving them, as well as deal with their emotions.
Is Your Child Struggling With Math?
1:1 Online Math Tutoring
Let's start learning Math!
Behavior Management Strategies in the Classroom
Identifying behavior management strategies in a classroom that will be effective can be a process that can work miracles once things fall into place. The following tips can help you create a plan that will empower your teaching approach and your students:
Maintain a Routine
When you develop and set a routine as a tool of behavior management, it can help establish guidelines to be followed and behavior expected to be achieved by your students.
A routine is crucial to ensure every student understands what's coming next. Therefore, you will not waste time on explaining anything and giving instructions but move quickly to the actual work.
When creating a class schedule, you should better involve your students in the process and come up together with something that works for everyone. This will allow kids to be responsible for some of the routine tasks you create.
Consider the notorious students in the process. Responsibility can help them reduce their bad behavior attitudes. Remember to watch out for those who start to fall out of the planned routine and remind them to use nonverbal cues to focus. This will keep the lesson flowing uninterrupted.
Maintain Using Positive Language Always
When negative language is used in a learning environment, it can reinforce wrong behavior in your students. Typically, humans are disobedient, and kids will enjoy doing what they are warned not to do. To avoid creating a vicious cycle of behavior challenges with your students, please adopt the use of a positive language.
One good example of behavior management in the classroom you can implement is the following: instead of warning your students from doing something, like making noise or throwing paper airplanes, you can tell them "please focus and lend me your attention."
The use of positive language has an impact on a student. It makes them feel respected, and they will develop better behavior like speaking positively about each other and begin to view life positively.
Some important outcomes you can achieve with positive language include self-discipline, self-motivation, a sense of responsibility, and a safe learning environment.
Establish Stimulating Lessons
Imagine going for a boring meeting that is taking a while to end. You will be sleeping or fiddling with your keys. That is the situation students find themselves in when a lesson does not excite them. When your class becomes monotonous, it will bring the worst out of your students.
To remove bad behavior in your students, ensure that you develop exciting class activities that will stimulate them throughout the lesson.
Structure your lesson with engaging activities that will involve all the learners. Always strive to allow your students to enjoy practical lessons that will uncover their knowledge and potential.
Most importantly, adopt a teaching method where you will use plenty of aid materials that enable students to open up and have as much fun as possible.
You can incorporate ideas for behavior management in the classroom like action games if your class has younger students; thus, you will draw kids' attention. For a class with older students, it would be best to include the use of relatable examples like giving references from movies and modern music which they enjoy.
Books on Behavior Management in the Classroom
To manage a class effectively, prevent indiscipline cases, and keep students from getting wild, a teacher needs to possess strong classroom management skills. There is a wide range of useful books on behavior management in the classroom that can aid in dealing with behavioral management in the classroom. Some of these books include:
Conclusion
If you are dealing with a challenging class, behavior management can be helpful in turning around things. Proper strategies will establish a conducive learning environment. Suppose you set clear boundaries for your students to follow. In that case, you will promote positive behavior management in the classroom like respect for one another and self-discipline to do the right things all the time without supervision.
After-School Math Programs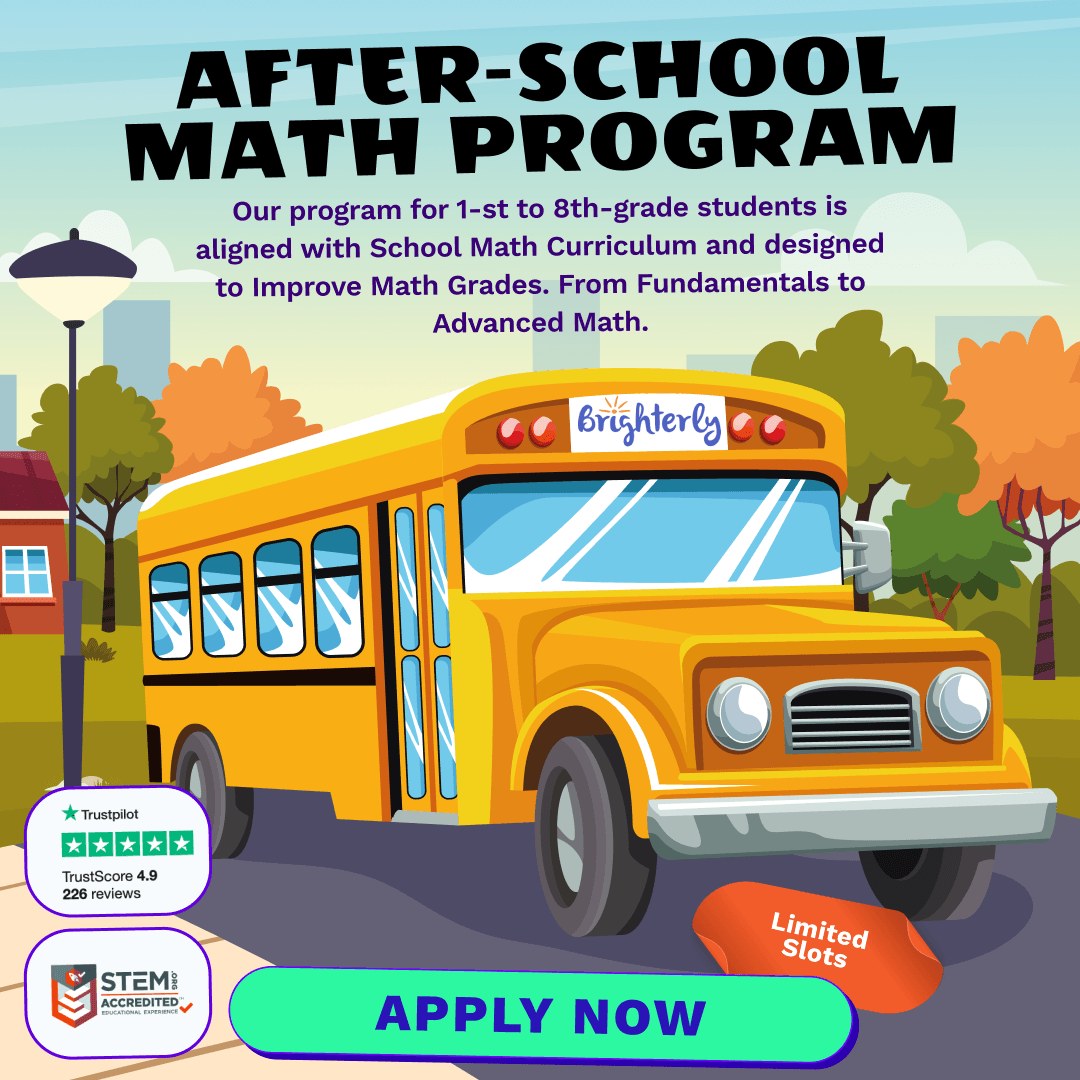 Our program for 1st to 8th grade students is aligned with School Math Curriculum.
Kid's grade
Grade 1
Grade 2
Grade 3
Grade 4
Grade 5
Grade 6
Grade 7
Grade 8
After-School Math Programs
Our program for 1st to 8th grade students is aligned with School Math Curriculum.
Apply Now