13 minutes read
October 21, 2022
20 Exciting Preschool Math Games for Youngsters to Enjoy
Reviews
Mathematics is compulsory for kindergarteners, so parents must help their kids have a swell time learning it. When introducing math to preschoolers, remember that they are still babies, so the learning process must be fun. Numerous math games, sites, and apps have revamped their strategies to focus on preschoolers.
The youngest children will be more inclined to engage in play-learning and participate in the studying process if you make it enjoyable. Teachers are catching on, which is why this paper covers some exciting preschool math games to engage preschoolers when teaching math.
Online Math Games and Apps for Preschoolers
Children love playing with gadgets, so why not seize the opportunity to throw a little math education into the mix? Online games and platforms work on handheld phones and tablets, are interactive, and the developers make them engaging enough to hold players' attention for long periods. Here are nine online math game sites and apps for preschoolers to enjoy.
Brighterly.com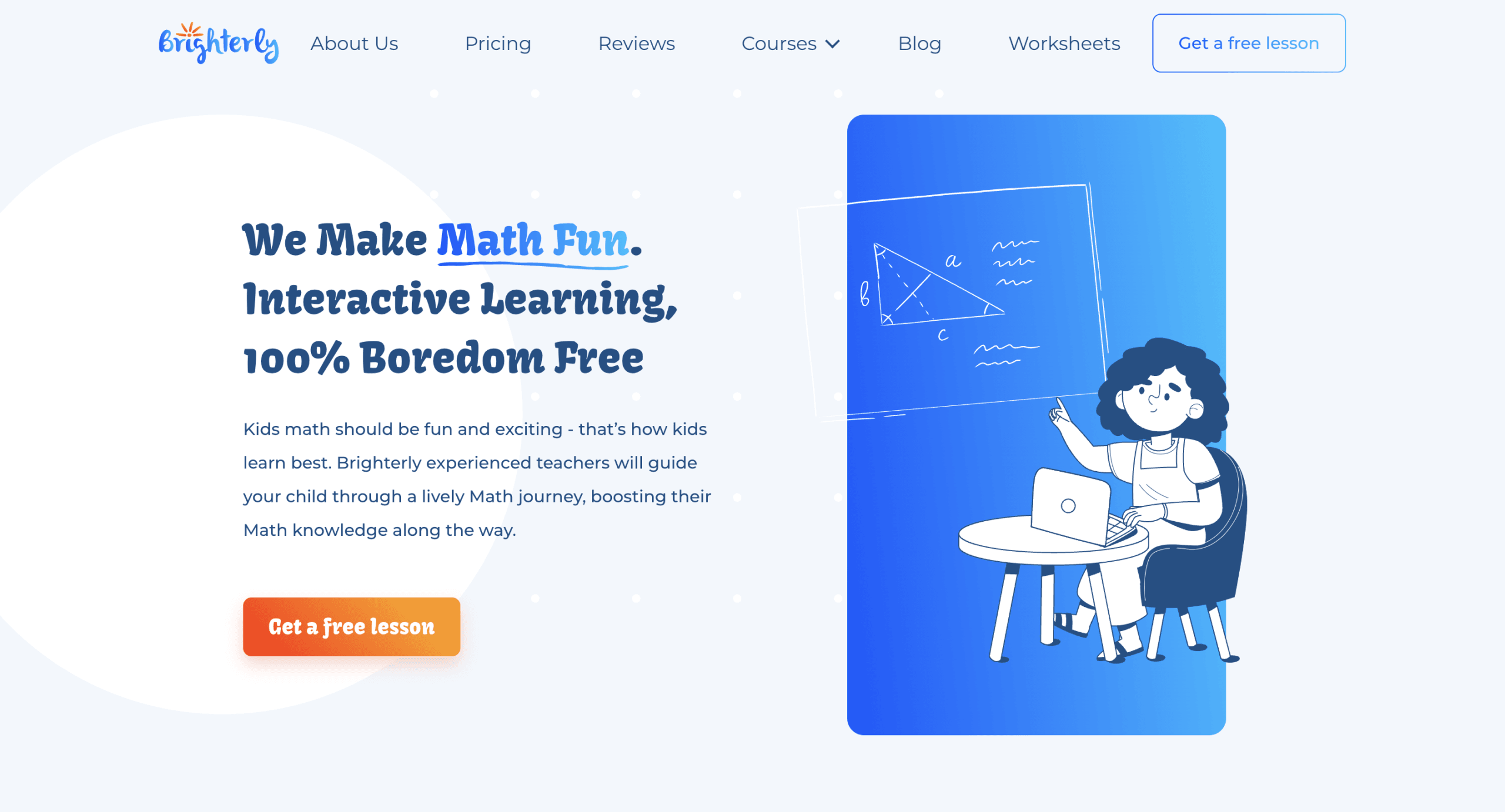 Brighterly is an online platform with professional math tutors who understand that every child is unique and should be treated specially. The tutors realize that the cornerstone of a child's education is being built from the preschool years. Hence, they introduce kids to basic mathematical concepts using games and fun exercises that foster children's growth and development.
Children's education is designed not just to prepare kids for exams but also for long-term success. Brighterly's tutors teach kids number sense, counting, color identification, and lots more. They make a special effort to explain even the most complicated mathematical ideas in a manner an average preschooler can connect to and comprehend.
Brighterly provides access to free online math games for preschoolers and other fun colorful activities that capture the interest of your young ones. Register now to access trained instructors who use only the most effective teaching methods like preschool math games online to keep your kids engaged and enthusiastic about learning math.
Education.com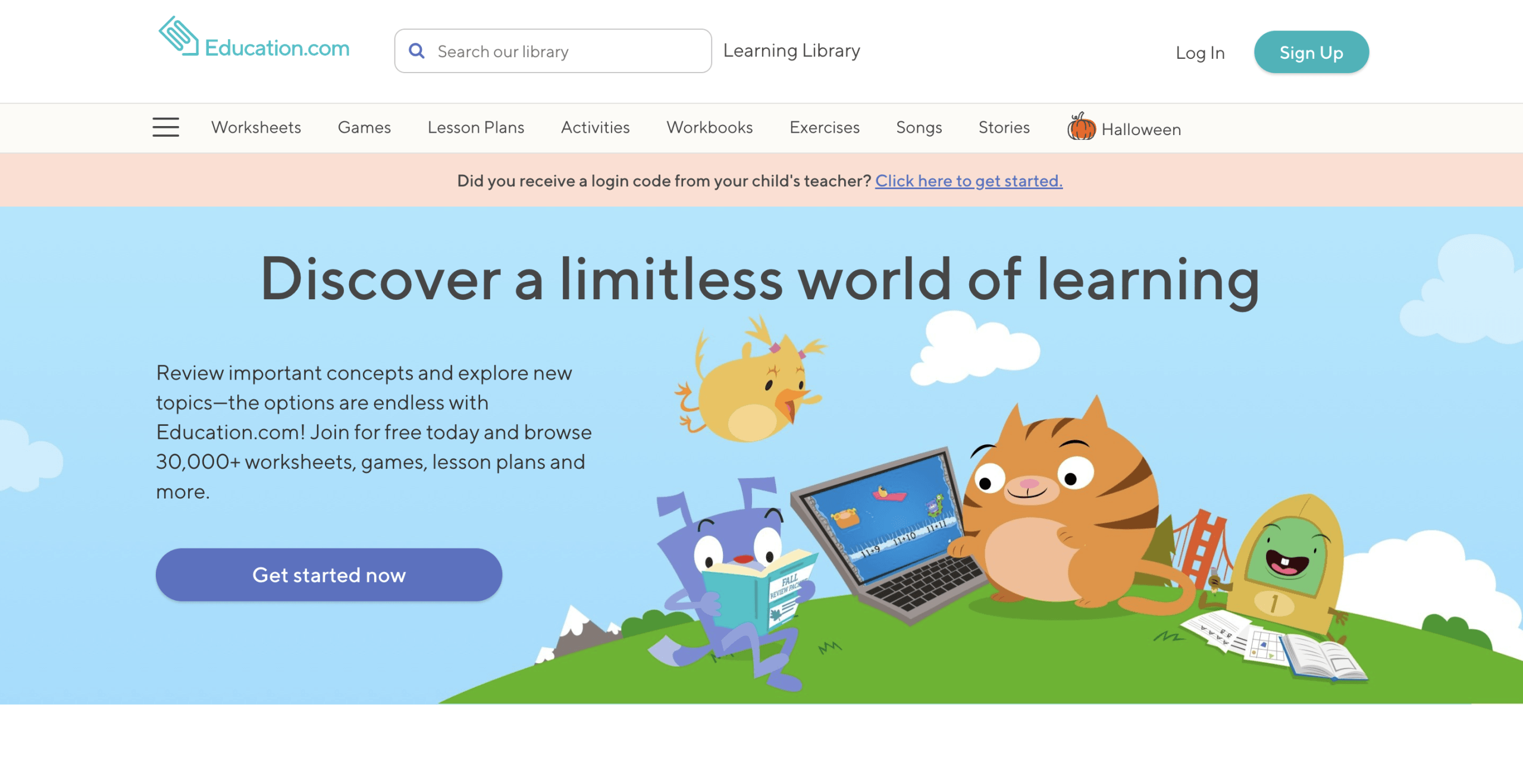 Education.com is a website with interactive pre- K math games and activities to help your kid develop a passion for arithmetic from an early age. Thanks to the website's vivid animation and pleasant characters, kids will have a great time learning basic math concepts like number recognition and shape identification.
The website boasts of teaching experts who have taken the time to create games to help your kid acquire a strong understanding of numbers via fun and interactive free math games for preschoolers. They understand that preschoolers learn best through physical representations they can see and handle.
Khan Academy Kids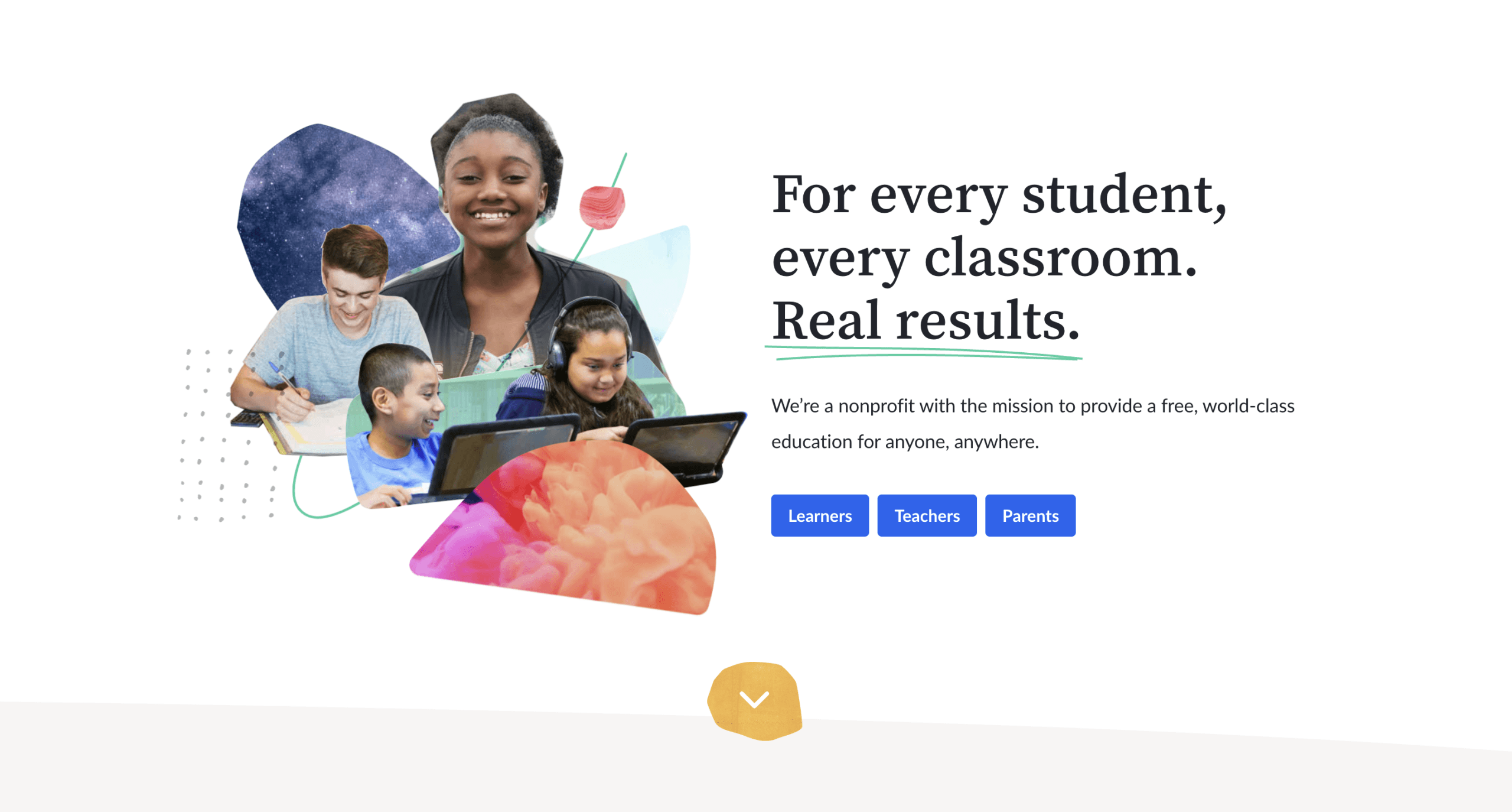 Khan Academy is an online learning platform for kids to pursue a lifetime of study and exploration. With the help of early childhood education experts, the website's developers have gone the extra mile to create an award-winning software that takes young learners on an enjoyable journey through essential skills in math and other related subjects. Whether your child is a kindergartner or second grader, they can find thousands of resources in Khan Academy Kids.
123 Numbers – Count and Tracing
The 123 Numbers – Count and Tracing app is a fun and enjoyable method for preschoolers to learn number recognition, counting, and tracing. Each game in 123 Numbers has engaging images and noises as well as a collection of stickers to keep kids engaged in learning. Additionally, parents can tailor each game to their child's specific requirements.
Your preschooler will learn the shapes of numbers with this fun and easy-to-follow game. The developers understand that preschoolers are still young and easily distracted, so they created shapes on the screen that should be traced by kids by following the colorful arrow guidelines.
Learn Numbers 123 Kids Game
Learn Numbers 123 Kids Game provides your preschooler with all information they need to know about numbers in a fun, all-in-one, easy-to-play software for kids. It is a simple counting app with number writing practice for kids.
The Learn Numbers 123 Kids Game app offers math games preschool kids need to practice recognizing and writing numbers while playing with little numbers. It teaches children to count things by tapping on them individually. The software is excellent for young children to practice counting, tracing, and other number-related skills.
Math Kids: Math Games for Kids
Math Kids boasts of pre-K math games that can entertain your kids with its selection of Montessori-inspired resources. This app offers various fun and educational counting and comparing activities for children to enjoy. The developers understand that preschoolers must have a firm grasp of concepts such as counting, number sense, and introductory algebra.
The developers introduce kids to using resources like beads to represent numbers. Children can learn to count by matching and arranging numbers in a fun and easy way. These engaging, simple, and practical Montessori arithmetic and counting activities are great to start your child's education. All members of the family will have a great time with this app.
Preschool Math Games for Kids
This app is based on methods successfully used with kindergarten students. Kids will learn how to do foundational math like counting, sorting, simple addition, number recognition, etc. This software is an excellent resource since the developers use charming animals, gorgeous animations, cartoon music, and positive reinforcement.
The app contains math games for pre-K students that will help them develop a solid foundation in arithmetic and allow youngsters to succeed in kindergarten and elementary school math. With this app, kids will learn how to enjoy math and look forward to more learning.
Prodigy Game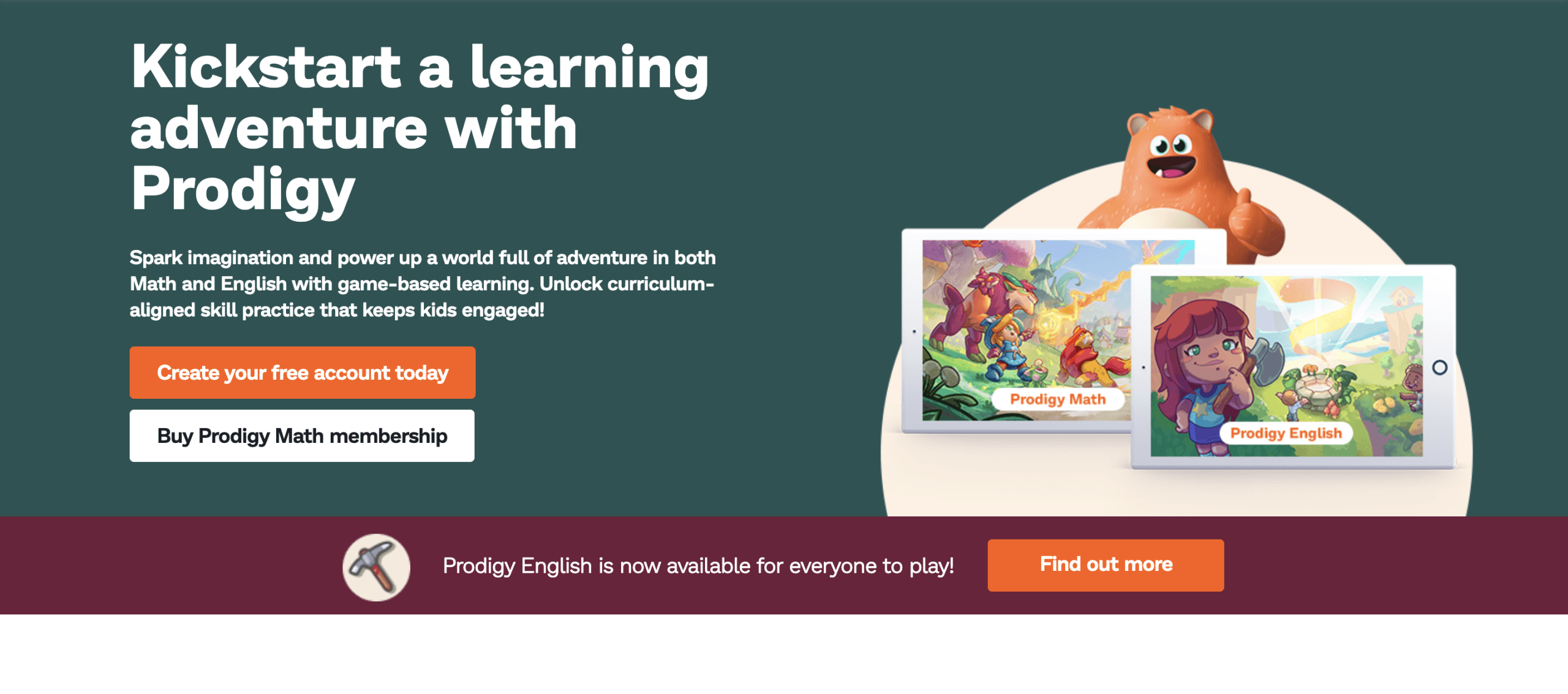 Prodigy Game are an excellent way for youngsters to learn basic math concepts. This educational app can be an effective way for kids to develop fine motor skills, reasoning, and good memory. Kids of all ages will enjoy the games, which will help them improve their math abilities as they play more and more.
To keep your preschooler interested in learning, the developers compiled a list of some of the most popular educational activities for toddlers and preschoolers. And the user interface is simple, a plus for its young audience. For toddlers, pressing the appropriate button will open up a variety of animations and baby computer math categories.
There is nothing better than pre-school arithmetic games to teach young children. Prodigy can teach your youngster to write numbers while playing with little numbers. In this preschool-friendly counting game for early learning, children count the items and touch each one.
Easy Preschool Math Games
If you want to engage your kids one-on-one instead of letting them have their fill of online games, there are still some easy preschool math games you can try. These games do not require you to spend money on resources since you can use everyday items around you. Here are eleven preschool math games your kid will enjoy.
Fill the Basket
You need a plastic basket, a die, and gummy bears for this game. Before you begin, ensure your youngster understands the game: rolling the dice, reading the number, and then adding the items to the plastic basket. Roll the die with your youngster, then begin filling the basket with gummy bears according to what you got from the rolled die.
For instance, if your child rolled the die and got 5, they are to put five gummy bears in the basket. As a precautionary measure, always pay attention to the youngest kids so that they do not swallow the die. You may roll the die for the child if the push gets to shove.
Jelly Beans
Preschoolers benefit significantly from playing the Jelly Beans game. This game is an exciting math tool for preschoolers because they can discover new patterns, sort out colors, and even learn to count. Get a piece of paper, and paint it with different colors. To make a pattern, children should place the colored bear on top of the corresponding color to make a pattern.
Identify the Number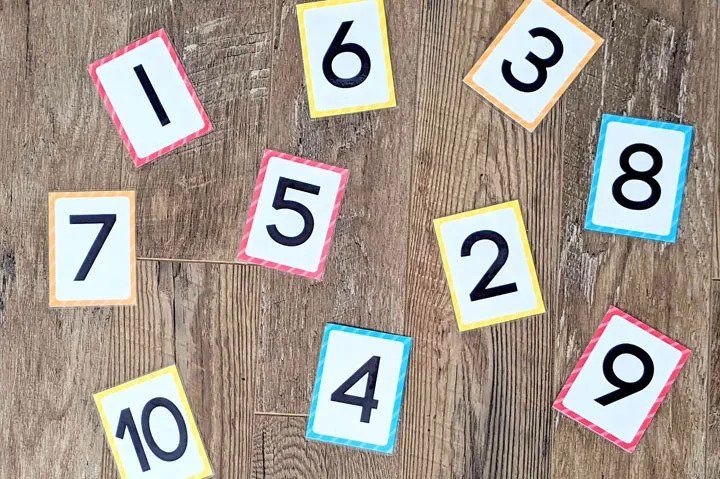 For this game, you need flashcards. The kids will look at the flashcards and identify the number. They should play for fun.
Button Sorting
Preschoolers can play this game to learn how to sort things by color, size, and weight. This measuring and data-gathering activity with buttons is perfect for young mathematicians. This exercise will have them looking for more games to play.
What's the Number?
This pre-K math game can help your little one develop a strong number sense that can assist them in number recognition. Shuffle a deck of cards with all the numbers from 1 to 5. Show the numbers randomly to your preschooler and work through the entire stack of cards.
Cup Stacking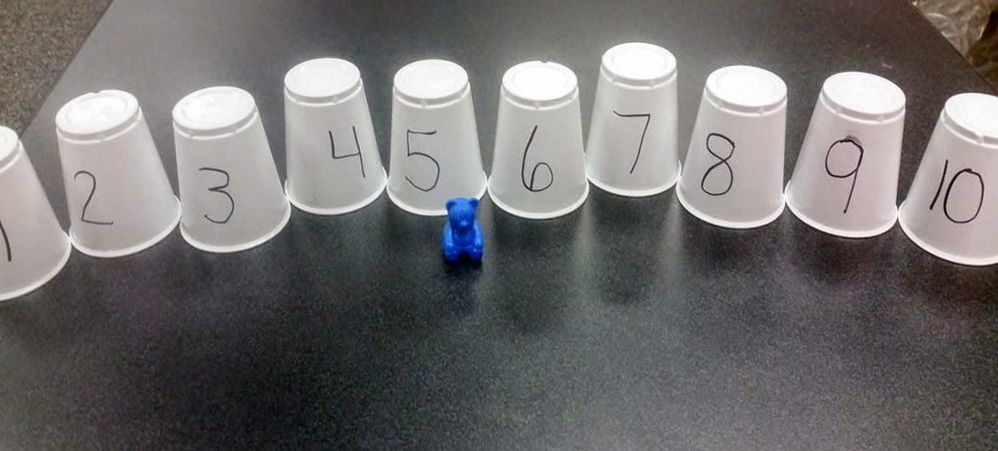 Cup stacking is a fun way to practice counting which improves your preschooler's fine motor skills and eye-hand coordination. First, label the cups from 1 to 10 on a large batch of plastic cups to play the game. See how high they can get the cup mountain before it collapses.
If your preschooler successfully stacks all cups and none topples over, they will act like a giant and push down the stack in glee. Encourage your kid to count aloud while stacking for the best results.
Popsicle Stick Match Game
You can use popsicle sticks to play excellent math games that benefit children. Number matching is a simple popsicle stick arithmetic exercise.
Write numbers 1-5 on popsicle sticks and have your kid bring up the equivalent number of items. For instance, if your kid may pick up a popsicle stick with the number 4, they can look for four toys or cookies to represent the number.
Burst the Balloon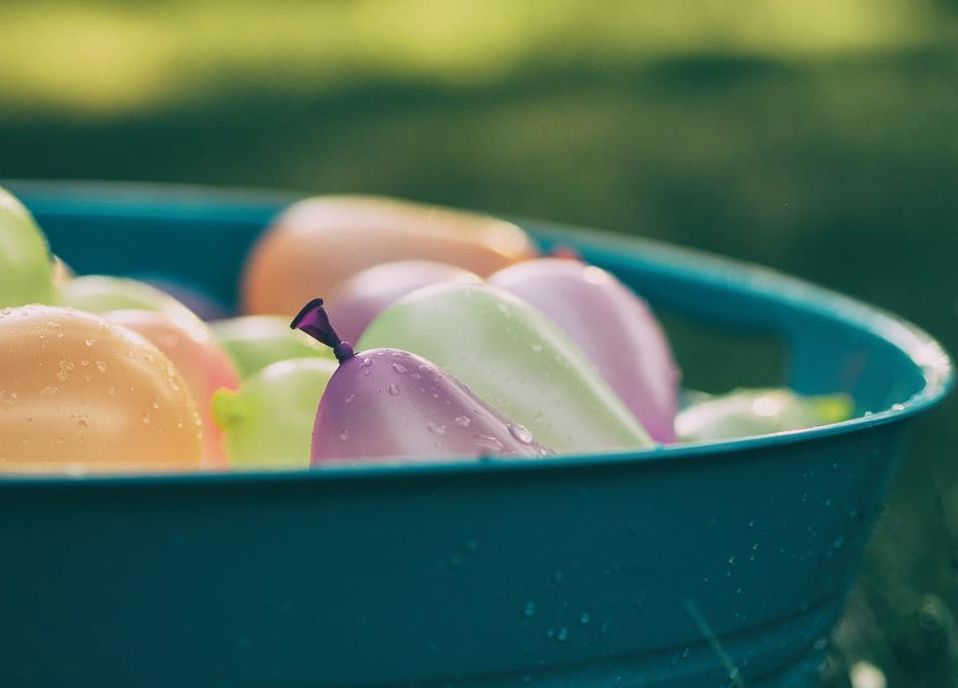 For this game, get ten balloons and write numbers 1-10 on each of them. Call out any random number from one to ten and have your child burst the corresponding balloons. This game is exciting and fun; every kid will enjoy the experience.
How Many Cookies Can You See?
Bake some sumptuous cookies for your little one as a treat. Then, have them count each of the cookies before giving you a final total. You could also make kids count the cookies as they eat them one after the other.
Count With Me
For this game, have your kid count their fingers one after another. The beautiful thing about this game is that kids can never forget to play it even on their own since their fingers are part of their body. So, you can be sure they are learning to count even when they are not trying.
Spot the Number
How well can your kid identify and match numbers? This game can help kids learn number recognition. Write a series of numbers on the driveway using chalk, and have your child identify numbers 1-10.
Conclusion
Math can be challenging for kids in later years if they do not have a solid foundation. So, it is essential for parents to up their game — literally — by introducing their preschoolers to math games. Try this article's games, apps, and online math websites to give your preschooler the best learning experience. You can choose any from the online or offline category as long as a game excites your child and keeps them practicing math concepts.
Math Catch Up Program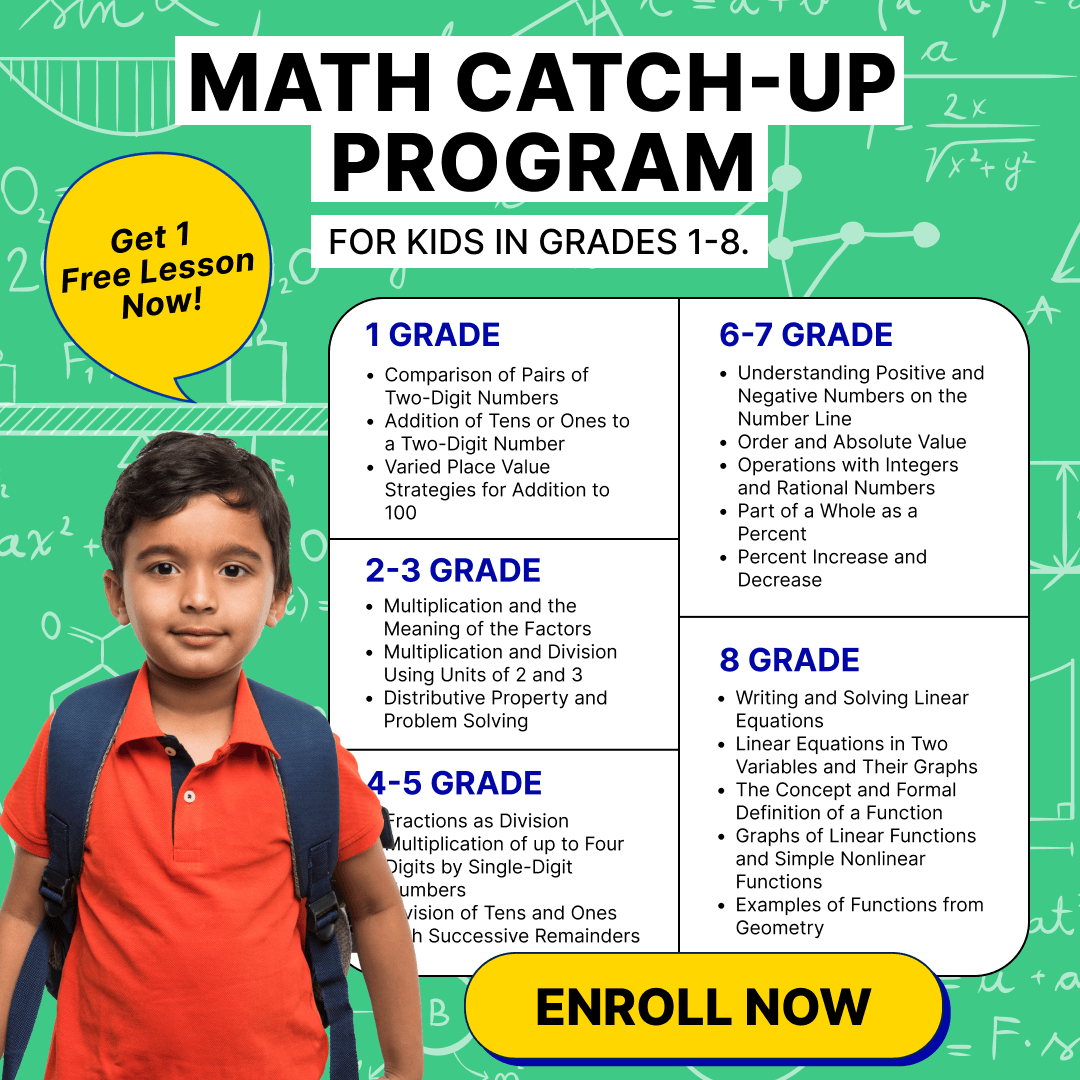 Learn Math Simple - Fast - Effective

Overcome math obstacles and reach new heights with Brighterly.
Kid's grade
Grade 1
Grade 2
Grade 3
Grade 4
Grade 5
Grade 6
Grade 7
Grade 8
Simple - Fast - Effective
Overcome math obstacles and reach new heights with Brighterly.
Select Your Grade