Bar Graph Worksheets
Graphing is an essential component of math that teachers will introduce to students at some point. However, learning this skill may be difficult for kids. Fortunately, bar graph worksheets for 2nd-grade kids use are simple, which makes measurements and estimation easy.
Leave your email and we will send you worksheets
worksheets sent successfully
Sorry, please try again later.
By clicking on Download worksheets, you agree to our Terms of Service and that you have read our Privacy Policy and Refund Policy.
Brighterly's free bar graphs worksheets
Brighterly's standard bar graph worksheet helps interpret data and puts kids on the path to becoming beginners in data analysis. Statistical analysis may be challenging, but this worksheet will quickly help kids master the concepts. It doesn't focus on the tiny numbers and fine details like advanced measuring tools; it just familiarizes students with the idea of estimation.
Is Your Child Struggling With Math?
1:1 Online Math Tutoring
Let's start learning Math!
Bar graph worksheets for 1st-grade kids can come with visual simulations like colorful objects and real-life images students can relate to, ensuring that kids don't get tired of learning. Learning will be more fun and seamless because of the tools' interactive and engaging design.
Brighterly's bar graph worksheets for 3rd-grade or even younger kids prepare them for more complex graph exercises presented in subsequent classes. Furthermore, with constant practice using Brighterly's worksheets, you can rest assured that your kid's self-confidence and problem-solving skills will improve.
Leave your email and we will send you worksheets
worksheets sent successfully
Sorry, please try again later.
By clicking on Download worksheets, you agree to our Terms of Service and that you have read our Privacy Policy and Refund Policy.
Printable double bar graph worksheets
Brighterly's double bar graph worksheets are free and available for download in PDF format. So, in the comfort of your home, you can ensure your kids work on them repeatedly.
Brighterly's free printable bar graph worksheets adopt a gradual approach and are suitable for kids of all ages and classes. Whether you are a tutor or a parent, worksheets are easy to understand and use. They also show kids that learning independently can be exciting.
Graph Math Worksheets
Problems with Geometry?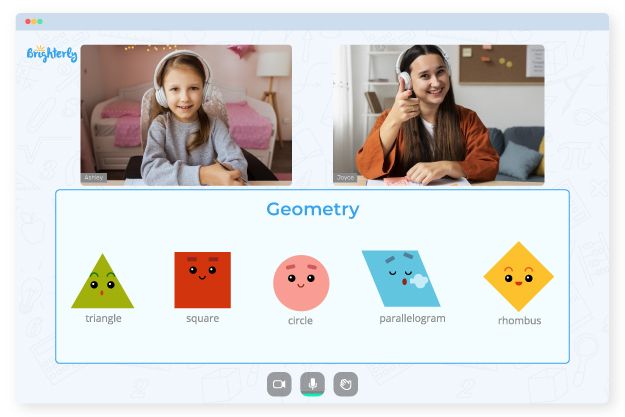 Is your child having difficulties understanding the basics of geometry?

An online tutor could provide the necessary assistance.
Kid's grade
Grade 1
Grade 2
Grade 3
Grade 4
Grade 5
Grade 6
Grade 7
Grade 8
Does your child need extra support in grasping the concept of geometry? Try lessons with an online tutor.
Book a Free Lesson