>
>

Picture Graph Worksheets
Picture Graph Worksheets
Picture graphs may be an excellent tool for analyzing data. The way they are designed allows kids to interpret data and make intelligent decisions from an early age. Pictograph worksheets offer easy ways to learn this significant math concept seamlessly.
Brighterly's free pictograph worksheet
You can include pictographs in your arsenal of methods for persuading people with solid evidence and data. The use of a Brighterly's graphing picture worksheet will ensure you and your kids are not left out in the evolving world of data and statistics. Students may learn to express data visually using these tools.
When it comes to visual representation of numerical data, worksheets are dynamic and entertaining. Therefore, your kids will have a fun time using them.
Is Your Child Struggling With Math?
1:1 Online Math Tutoring
Let's start learning Math!
1st-grade picture graph worksheets consist of engaging images kids find relatable, which makes students excited and willing to learn. As kids use worksheets, their problem-solving and critical thinking skills will improve. Irrespective of your kids' school level, these worksheets will suit them.
Brighterly's pictograph worksheets are great in instilling abilities such as reading, sketching, and arranging items. Children's creativity is boosted due to the variety of interesting and exciting pictures.
Free printable graphing pictures worksheets
Brighterly's pictograph worksheets consist of various questions that help kids practice and can effectively keep them busy. Students can use printable pictograph worksheets at home to grasp the topic thoroughly.
Pictograph worksheets for 3rd-grade students can even suit kids in lower grades. They are free to download and contain everything students need to prepare for learning math in subsequent grades.
Graph Math Worksheets
Need help with Geometry?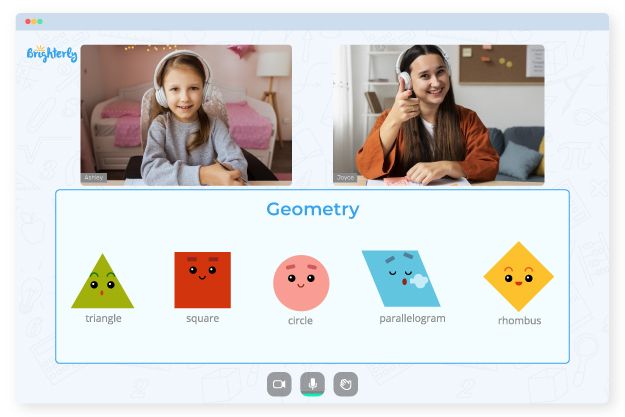 Is your child finding it hard to grasp the concept of geometry?

An online tutor could provide the needed support.
Kid's grade
Grade 1
Grade 2
Grade 3
Grade 4
Grade 5
Grade 6
Grade 7
Grade 8
Does your child have difficulties with the basics of geometry? Try learning with an online tutor.
Book a Free Class