>
>

Basic Fractions Worksheets
Basic Fractions Worksheets
As kids climb up the academic ladder, they begin to learn core mathematical concepts such as fractions. Although fractions can be a tough topic, there's simply no escaping it. Kids will have to sit through this topic in order to advance to the next stage. But there is a way to ease this encounter for them by providing a guide in the form of basic fractions worksheets.
About Basic Fractions Worksheets for Kids
The basic fractions worksheet is designed to guide young learners in the world of fractions. It contains several exercises that cover all the basics (types of fractions, fractional operations, etc). Through constant practice and use of this worksheet, kids will develop the necessary math skills.
Is Your Child Struggling With Math?
1:1 Online Math Tutoring
Let's start learning Math!
Benefits of Basic Fractions Worksheets PDF
The fractions worksheet is a handy tool for parents, tutors, and young learners. It helps students acquire an in-depth knowledge of fractions and learn how to work with them. With these tools, kids can begin to apply arithmetic skills in real-life situations.
More Fractions Worksheets
Struggling with Division?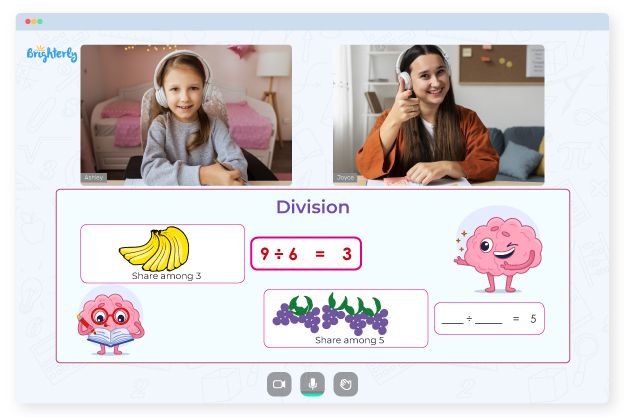 Is your child having trouble understanding division?

Get help from an online tutor.
Kid's grade
Grade 1
Grade 2
Grade 3
Grade 4
Grade 5
Grade 6
Grade 7
Grade 8
Is your child having difficulty mastering division? An online tutor could assist.
Book a Free Lesson