>
>

Measuring Liquid Volume Worksheets
Measuring Liquid Volume Worksheets
Measuring liquid volume refers to determining the amount of a liquid, typically in units such as ounces, cups, or milliliters. Measuring liquid volume worksheets help kids develop an important skill that can be useful in different situations, for example, when they have to do experiments or fill containers with liquid. To practice this skill, kids may use a worksheet that includes exercises with a variety of liquids and containers with known volumes.
How It Works
Overall, when using a measuring liquids worksheet, there are several ways that kids can measure liquid volume, and the method used will depend on the type of liquid, the accuracy of measurement, and available equipment. To measure liquid volume, a child will need a measuring tool, such as a measuring cup or a graduated cylinder, and a unit of measurements, such as cups or milliliters. It is essential to use the appropriate unit of measurement and measuring tool for the type of liquid as precision is required.
Is Your Child Struggling With Math?
1:1 Online Math Tutoring
Let's start learning Math!
Benefits of Measuring Liquid Volume Worksheets
Liquid measuring worksheets allow kids to determine the proportions of different components. Knowing how to measure liquid volume can also help children understand and compare the sizes of various containers or objects, which can be helpful in everyday situations. In addition to these practical benefits, measuring liquid volume worksheet answers help understand volume, density, and other related concepts better.
More Measurement Worksheets
Problems with Measurement?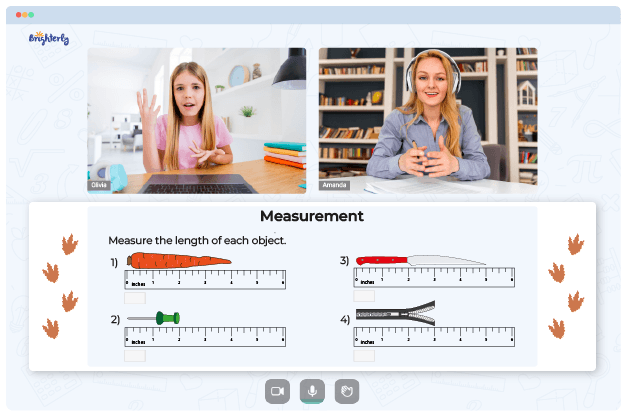 Does your child struggle with understanding measurement basics?

Try studying with an online tutor.
Kid's grade
Grade 1
Grade 2
Grade 3
Grade 4
Grade 5
Grade 6
Grade 7
Grade 8
Is your child having difficulties mastering the concept of measurement? An online tutor could provide the necessary support.
Book a Free Class