>
>

Multi Digit Division Worksheets
Multi Digit Division Worksheets
Mathematical worksheets have many uses as they can be utilized in assessment, drill, and instruction. During school vacations, parents can work with their kids on additional practice, teach them a new arithmetic skill, or keep a child's abilities sharp. This paper covers the benefits of multi digit division worksheets and the reasons Brighterly's tutors use them.
Why Tutors from Brighterly use Multi Digit Division Worksheets
Brighterly is an online platform with professionals who help students understand math better. The tutors at Brughterly use math worksheets to help students become proficient in multi-digit division. They use a dividing multi digit numbers worksheet for practicing long division with divisors of varying digits, both with and without remainders.
1:1 Math Lessons
Want to raise a genius?
Start learning Math with Brighterly
Let's start learning Math!
These dividing multi digit numbers worksheets assist students in getting comfortable with long division. The complexity of exercises progresses to more challenging questions as kids continue mastering multi-digit divisors.
The divide multi digit numbers worksheet introduces learners to division fact drills and lengthy division practice, both with and without remainders. Using a multi digit division worksheet, kids can enjoy the learning process without the monotonousness of conventional math practices.
More Division Worksheets
Book 1 to 1 Math Lesson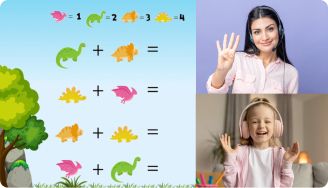 Specify your child's math level

Get practice worksheets for self-paced learning

Your teacher sets up a personalized math learning plan for your child
Grade 1
Grade 2
Grade 3
Grade 4
Grade 5
Grade 6
Grade 7
Grade 8
Book 1 to 1 Math Lesson
Get a free lesson