>
>

Division Worksheets Grade 3
Division Worksheets Grade 3
Division is usually one of the most complicated math operations youngsters encounter in their early stages. The division worksheets for 3rd grade help kids master the concept of dividing by using exercises and relatable math tasks. Learning division with these resources in the 3rd grade allows kids to learn all the division rules and helps them do well as they move on.
About 3rd Grade Division Worksheets
The grade 3 division worksheets contain some math exercise in formats suitable for kids. Various problems are included to help children develop the skills needed to focus on the operational mode of division. Kids can also work on division worksheets grade 3 with pictures to promote their visualization senses and concentration.
Is Your Child Struggling With Math?
1:1 Online Math Tutoring
Let's start learning Math!
The third grade division worksheets consist of exercises on three aspects: learning about the dividend, the divisor, and the quotient. Children have to understand each of these concepts to be able to carry on with solving division problems.
Students need to realize that division exercises require grouping skills. They also need to understand how to group a set of numbers or objects into similar quantities. Thus, they can categorize things in word problems.
The division 3rd grade worksheets help kids understand basic math concepts, including the dividend, divisors, and quotients. However, the activities in the worksheets are designed to help your kids fully understand more. The worksheets are often updated to keep things fresh.
More Division Worksheets
Problems with Division?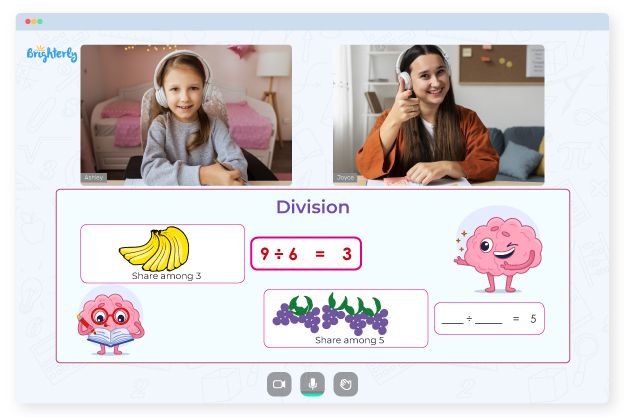 Is your child struggling with the concept of division?

Consider studying with an online tutor.
Kid's grade
Grade 1
Grade 2
Grade 3
Grade 4
Grade 5
Grade 6
Grade 7
Grade 8
Does your child find division to be a difficult concept to understand? Try lessons with an online tutor.
Book a Free Class