>
>

Pattern Worksheets For Kindergarten
Pattern Worksheets For Kindergarten
Patterns are heavily incorporated into everyday life. Kindergarten pattern worksheets help the youngest students understand the core pattern concepts and recognize different patterns. The exercises contain numerous real-life examples of patterns that kindergarten kids can relate to. Such examples help kids grasp math concepts more quickly, which makes the topic of patterns fun and easy.
At the kindergarten level, kids begin noticing patterns in their environment. Thus, it is the best time to offer them new knowledge in this area.
Pattern worksheets help students:
Identify the next shape, number, or picture in patterns.
Complete number, picture, and shape patterns.
Benefits of pattern worksheets
A pattern worksheet kindergarten helps students have a firm grasp of real-world concepts. Since most of these tools come with various colors and visuals in questions, learning becomes fun and engaging for students.
Is Your Child Struggling With Math?
1:1 Online Math Tutoring
Let's start learning Math!
Parents can use pattern worksheets for kindergarten students to track their children's progress.
Numerous pattern worksheets are downloadable and can be used by students for unlimited practice.
Learn about pattern worksheets
Pattern worksheets are an excellent way for kindergarteners to learn all about patterns and practice completing patterns with shapes, numbers, and pictures. These free printable worksheets are a great tool for the youngest students.
Struggling with Pattern?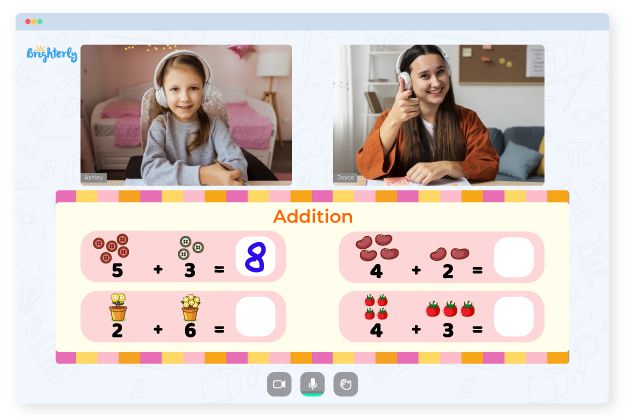 Is your child having difficulties mastering pattern lessons?

An online tutor could provide the necessary guidance.
Kid's grade
Grade 1
Grade 2
Grade 3
Grade 4
Grade 5
Grade 6
Grade 7
Grade 8
Does your child need additional assistance with understanding the basics of pattern? Start learning with an online tutor.
Book a Free Class