>
>

Square Worksheets For Preschool
Square Worksheets For Preschool
It is usual for preschoolers to find math concepts difficult. For instance, concepts like squares may be too complex for kids to understand. But parents and tutors can use the square worksheet to make kids learn seamlessly.
Printable tracing squares worksheet
Kids in preschool can understand math when they have a resource they can relate to. The Brighterly tracing square worksheet is designed with graphics of everyday objects so students will learn while having fun. Also, this worksheet will boost the love of kids for math and their desire to learn.
Is Your Child Struggling With Math?
1:1 Online Math Tutoring
Let's start learning Math!
You can get the printable version of the trace square worksheet to help your kids learn independently. With the paper format of this worksheet, your students will learn continuously, boosting their math knowledge.
You can rest assured that your students will learn since the questions in the worksheet are arranged in a step-by-step manner. Using the square tracing worksheet, kids will start with the more straightforward problems and then proceed to the complex ones.
Problems with Geometry?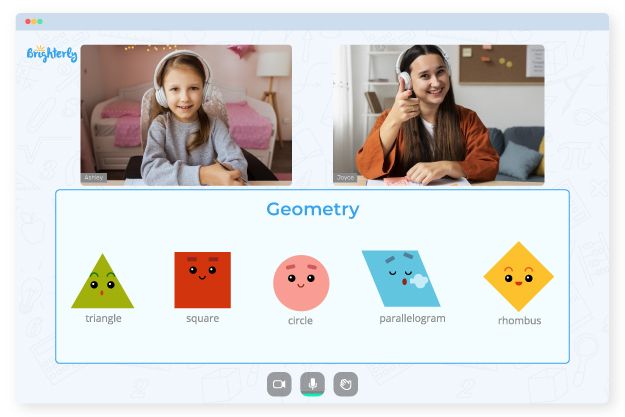 Does your child need additional assistance with understanding geometry?

An online tutor could provide the necessary guidance.
Kid's grade
Grade 1
Grade 2
Grade 3
Grade 4
Grade 5
Grade 6
Grade 7
Grade 8
Is your child having a hard time understanding the basics of geometry? Consider learning with an online tutor.
Book a Free Class