>
>

Temperature Worksheets
Temperature Worksheets
Teaching kids how to convert and calculate temperatures requires extra help. However, temperature worksheets can help your kids understand the concept of temperature and the elements involved in this math concept.
Benefits of temperature worksheet
Here are some of the benefits of using the temperature worksheet for your child:
It teaches kids how to read the thermometer
The thermometer is an essential element and tool related to the temperature concept. Using the measurement temperature worksheets regularly will help children get acquainted with the thermometer and learn how to use it properly.
Is Your Child Struggling With Math?
1:1 Online Math Tutoring
Let's start learning Math!
It teaches kids how to differentiate between Celsius and Fahrenheit
Kids need to understand the difference between degree Celsius and Fahrenheit, and they need telling temperature worksheets to practice because learning the concept once or twice in class might not be enough.
Download the temperature worksheet pdf
If you want a temperature worksheet pdf for your kids, check math websites for free printable thermometer worksheets. Ensure you get a fun and engaging worksheet to keep kids interested in your teaching.
Struggling with Measurement?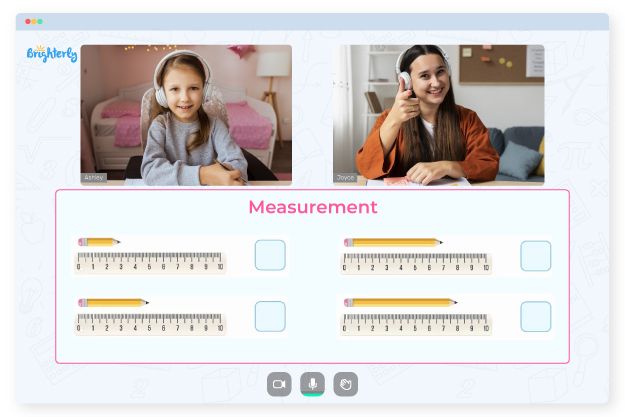 Does your child have problems with measurement?

Start studying with an online tutor.
Kid's grade
Grade 1
Grade 2
Grade 3
Grade 4
Grade 5
Grade 6
Grade 7
Grade 8
Is your child having trouble learning measurement? Start lessons with an online tutor.
Book a Free Class