>
>

Simplifying Fractions Worksheets
Simplifying Fractions Worksheets
When kids encounter fractions at school for the first time, everything will seem strange to them. They need to know how to reduce fractions and express them in their simplest forms. That is why creative tutors use a simplifying fractions worksheet to guide students' first steps in their journey with fractions.
Benefits of Using a Simplifying Fractions Worksheet
Visuals in worksheets help students link fractions to real-life scenarios. This relationship allows kids better understand simple fractions. But the benefits of a simplifying fractions worksheet don't end there and are the following:
Foster Safe and Interactive Learning
Worksheets provide a conducive environment for learning. There's no pressure or competition with peers when kids use worksheets to learn how to simplify fractions. Simplifying fractions worksheets in PDF format let children attempt fraction questions, make mistakes, and try again without feeling like someone would scold them if they don't get it right.
Encourage Constant Practice
Repetitive learning makes kids research the concept thoroughly and retain what they have studied. Daily practice with a simplifying fractions worksheet is repetitive learning. As kids solve exercises, they will familiarize themselves with effective methods, learning to simplify whole or mixed fractions.
Is Your Child Struggling With Math?
1:1 Online Math Tutoring
Let's start learning Math!
Supplement Classroom Lessons
When students start to simplify fractions, worksheets can make their journey smoother. The choice of simple fractions worksheets depends on students' grades and skill levels. While helping children simplify fractions, worksheets also encourage kids to pay attention in class.
Can Be Accessed Easily
Simplifying fractions worksheets in PDF are accessible to parents, teachers, and children. They can be easily found and used offline, with online answers for children to crosscheck and correct their mistakes after attempting math questions. Children can print and use a worksheet in school, at home, or at a friend's place as they learn in groups.
Makes Tracking of Kids' Learning Progress Possible
Simplifying fractions worksheets will help parents and tutors monitor a child's learning progress. These manuals encourage parents to get more involved in their children's education and pay more attention to kids' learning.
Simplifying Fractions Worksheet PDF
This simplifying fractions worksheet provides a comprehensive exercise in reducing fractions to their simplest form. The worksheet covers both simpler and more complex fractions, giving students practice at correctly simplifying all types of fractions. This simplifying fractions worksheet includes exercises for simplifying proper, improper, and mixed numbers; as well as adding, subtracting, multiplying, and dividing fractions. All answers are provided on the accompanying answer key, making this worksheet a great resource for educators to use in the classroom or as an independent study tool at home. With this simplifying fractions worksheet, students can gain confidence in their ability to simplify any type of fraction problem. So get your pencils ready and simplify away! Good luck!
Fractions Worksheets
Trouble with Division?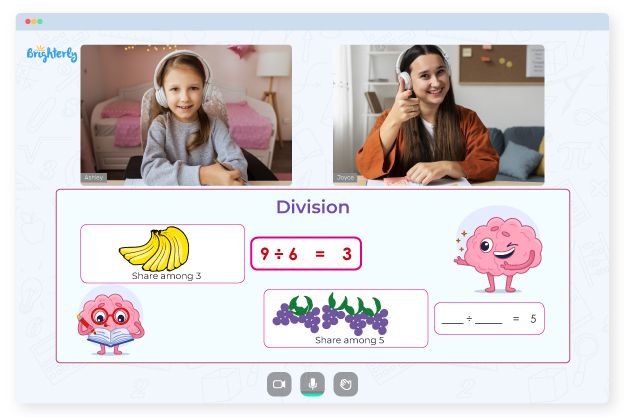 Does your child find the concept of division challenging to understand?

Start studying with an online tutor.
Kid's grade
Grade 1
Grade 2
Grade 3
Grade 4
Grade 5
Grade 6
Grade 7
Grade 8
Is your child struggling to keep up with division lessons? An online tutor could provide the necessary support.
Book a Free Lesson