>
>

Backward Counting Worksheet
Backward Counting Worksheet
Kids learn backward counting in kindergarten, and it's not the most straightforward math concept to learn as it requires a lot of practice. However, counting backwards worksheets can help kids master this math concept with ease, preparing them for a future of reverse counting when they need it. A counting backwards worksheet benefits teachers, kids, and parents alike.
Benefits of counting forward and backwards worksheets
Using counting forward and backward worksheets can help kids remember how to count backwards with speed when they are in a speed-math quiz or something like it. In addition, your kid can engage in practice tests using a backward counting worksheet for kindergarten as a guide on what to expect from these quizzes. There are over 100 questions with answer keys at the back of the sheet to help your kids understand this math concept better.
Is Your Child Struggling With Math?
1:1 Online Math Tutoring
Let's start learning Math!
Download preschool backward counting worksheets
You can check math websites for printable preschool backward counting worksheets for kids. Download the kindergarten backward counting worksheets with bright colors and exciting images to keep kids engaged even as they learn.
Experiencing Difficulties with Counting?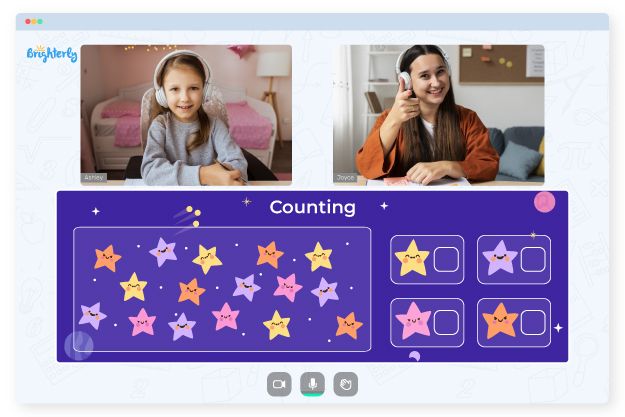 Does your child need reinforcement in counting?

An online tutor could be the answer.
Kid's grade
Grade 1
Grade 2
Grade 3
Grade 4
Grade 5
Grade 6
Grade 7
Grade 8
Is your child struggling to keep up with counting? Start studying with an online tutor.
Book a Free Lesson