Clock Worksheets
Reading the clock is a fundamental skill that kids need to learn as they grow older. Telling time involves understanding the concepts of hours, minutes, and seconds and being able to read the analog clock face or digital clock display. Telling time is an important life skill that helps kids manage their day-to-day activities, such as getting up for school, attending appointments, and meeting friends on time.
Parents and educators can use various tools and techniques to teach kids how to read the clock. For example, analog clocks with large numbers and clear hands can help children visualize time more efficiently. Digital clocks with 12-hour and 24-hour time displays can also help kids learn to tell time accurately. Clock worksheets and interactive games can also help teach kids to read the clock. 
Benefits of Clock Time Worksheets
Here are some of the benefits of time clock worksheets:
Is Your Child Struggling With Math?
1:1 Online Math Tutoring
Let's start learning Math!
They Provide Ample Practice for Kids
Digital clock worksheets give students various exercises to practice reading and interpreting time. By working through these worksheets, students can better understand components of a clock, such as the hour hand and minute hand, and how they work together to represent time. In addition, repetitive practice offered by the worksheets can help students to internalize this knowledge and become more confident in their ability to read the clock accurately. 
They Help Kids Learn How to Draw the Clock by Providing Visual Aid
Clock worksheets often include visual aids such as clocks with hands and digital clocks. The visuals allow students to see how the hands move around the clock and how the digital time corresponds to the hands. Blank clock worksheets come with traceable lines that kids can draw on and create their interpretation of what the clock looks like in their minds. 
The more time they spend drawing clocks, the easier it gets to recognize clocks when they see them in real life. In addition, many kids do not know how to tell the analog clock because they do not have enough visual representations. The worksheets will eliminate these problems and inadvertently save their teacher hours of class repetition.
They Help Teachers Prepare Assessments 
Teachers can use digital clock worksheets to set tests and homework for kids instead of creating an entire homework or test questions from scratch. Sometimes, a teacher may not have the time to do these things, which results in repetitive questions across boards, taking away the chase for differentiated learning. With clock worksheets, teachers can set tests and homework by handing out worksheets to students. 
They Help Parents Understand How to Teach Kids 
Parents often want to help their kids study or prepare for exams, but they rarely have access to the right resources needed. With 24 hour clock worksheets, parents can get familiar with what their kids are learning in class and help with assignments or prepare them for tests. 
They Help Children Prepare for Standardized Tests and Exams 
Clock worksheets come with over 100 practice questions spread across every element in the clock universe. Kids explore these elements individually by going through the problems and solving them. Thus, they get prepared for standardized tests which are usually time-based. In addition, kids no longer have to spend so much time on one question now because they have already encountered that problem when going through the worksheets and answer keys. 
Download Free Printable Clock Worksheets
If you are teaching elementary school kids and you want them to learn how to draw the clock faster, download printable clock worksheets with colors and objects on them. These worksheets also have answer keys so that kids can check what they missed after answering all the worksheet questions. Various clock worksheets online encourage differentiated learning, so instead of getting just one kind of worksheet for your kids, get many different types so that each kid can learn with their style. 
Need help with Measurement?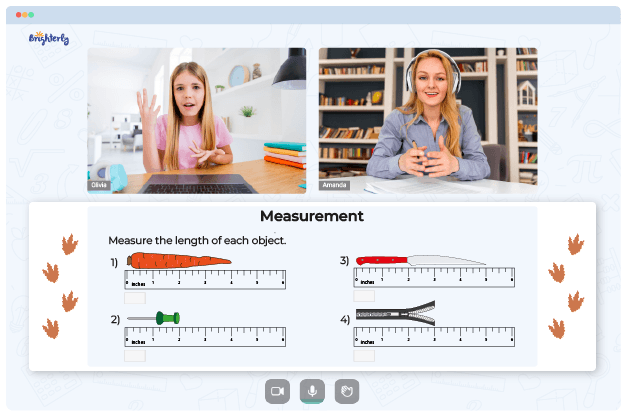 Does your child need additional assistance with understanding measurement lessons?

Start learning with an online tutor.
Kid's grade
Grade 1
Grade 2
Grade 3
Grade 4
Grade 5
Grade 6
Grade 7
Grade 8
Is your child having difficulties with mastering measurement concepts? An online tutor could provide the necessary help.
Book a Free Class