>
>

Square Roots And Cube Roots Worksheets
Square Roots And Cube Roots Worksheets
Understanding math behind measuring squares and cube roots is essential in mastering other mathematical concepts. From a young age, kids encounter these concepts, and they will face them at higher levels in school as well. That is why tools like the cube root and square root worksheet exist to help children understand how to solve square root and cube root math problems.
Free square roots and cube roots worksheet
Free square root and cube root worksheets are available on the Brighterly website to help your students grasp these math concepts easily. You can rest assured that kids will learn smoothly with these resources since professional and experienced tutors design them.
Is Your Child Struggling With Math?
1:1 Online Math Tutoring
Let's start learning Math!
The sheets are designed stepwise; therefore, kids will proceed from the simplest to the most complex problems. Also, the square and cube roots worksheet is loaded with real-life examples and colorful graphics to make the concepts relatable.
You can download the printable square and cube roots worksheet PDF to assist your kids in learning independently and repeatedly as repeated practice with the worksheet will boost kids' problem-solving and critical-thinking skills.
Need help with Numbers?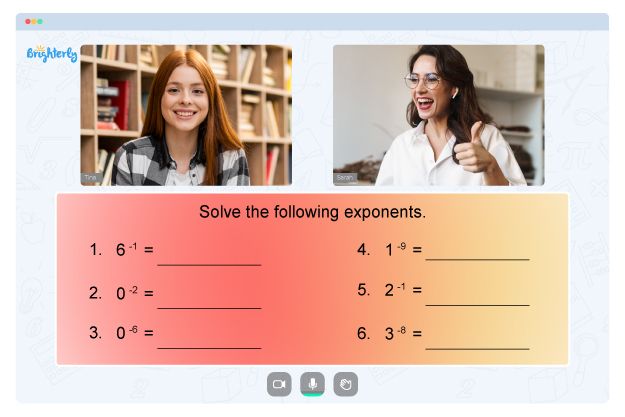 Does your child struggle with mastering numbers?

Try lessons with an online tutor.
Kid's grade
Grade 1
Grade 2
Grade 3
Grade 4
Grade 5
Grade 6
Grade 7
Grade 8
Is your child having difficulties with understanding of numbers? An online tutor could provide the necessary support.
Book a Free Class