Number 0 Worksheets
As kids begin scribbling, it should be pretty easy to introduce them to writing "0." Zero is one of those numbers kids should be able to identify since it can represent "nothing" or tens. Keep reading to see how number 0 worksheets can help your little one achieve.
Why Do Tutors at Brighterly Use Number 0 Worksheets?
Brighterly is an online math learning platform with educators who are dogged in their quest for every child to understand math. They use a number 0 worksheet for preschool to introduce kids to the concept of "zero means nothing." They also teach kids that adding zeros after single-digit numbers like 1, 2, and 3 can make these numbers more significant.
Is Your Child Struggling With Math?
1:1 Online Math Tutoring
Let's start learning Math!
The Perks of Using a Number 0 Worksheet
Kids can use number 0 tracing worksheets to learn writing and fine-tune their wrists' motor skills. No matter how you look at it, a number zero worksheet can go a long way toward introducing your kids to numbers. Number zero worksheets are beautiful and filled with many colors, so kids will always be interested in learning and getting more knowledge.
Numbers Worksheets
Trouble with Numbers?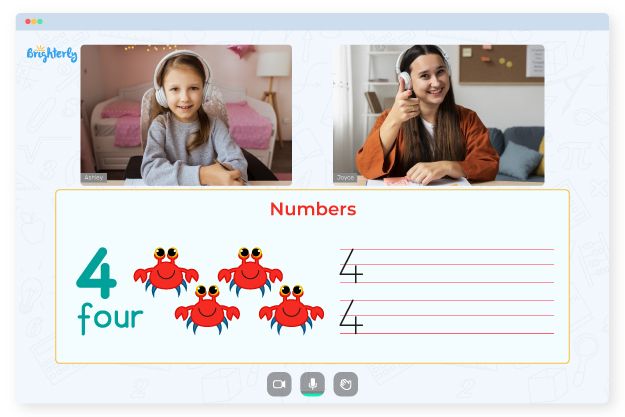 Does your child struggle to understand the concept of numbers?

Start lessons with an online tutor.
Kid's grade
Grade 1
Grade 2
Grade 3
Grade 4
Grade 5
Grade 6
Grade 7
Grade 8
Is your child finding it difficult to master the concept of numbers? Try studying with an online tutor.
Book a Free Class