Number 20 Worksheets
Math is a foundational skill that kids of all ages need to understand. Introducing your kids to math helps them build interest and passion for numbers. Continue reading this article to see how you use a number 20 worksheet to help your little one learn math.
Why Do Tutors at Brighterly Use Number 20 Worksheets?
Brighterly is an online learning platform with professional tutors who make it their life's work to help your preschooler understand math. Tutors use instructional materials like number worksheets for preschoolers to help kids enjoyably do numbers. 
They understand that kids can never go wrong with using number 20 worksheets, so they bring up only the best resource materials.
Is Your Child Struggling With Math?
1:1 Online Math Tutoring
Let's start learning Math!
Tutors pride themselves on exposing kids to interesting tricks to learning and counting numbers to 20 using number 20 worksheets for preschool. Due to simple number 20 tracing worksheets, kids can learn how to hold their pencils even and adequately develop fine motor skills. As kids take their time to learn and understand how to use the worksheets, they develop a sense of independence and gradually start learning and counting on their own.
Why Use a Number 20 Worksheet in Preschool Math?
The authors recognize that books are for kids, so they strive to do beautiful and exciting things. Kids can engage in fun activities like counting pairs of shoes, cookies, and toys. Gradually, kids understand that math is everywhere and strive to get more accustomed to numbers 1 through 20. Number 20 worksheets for pre-K always come with colorful graphics.
Numbers Worksheets
Need help with Numbers?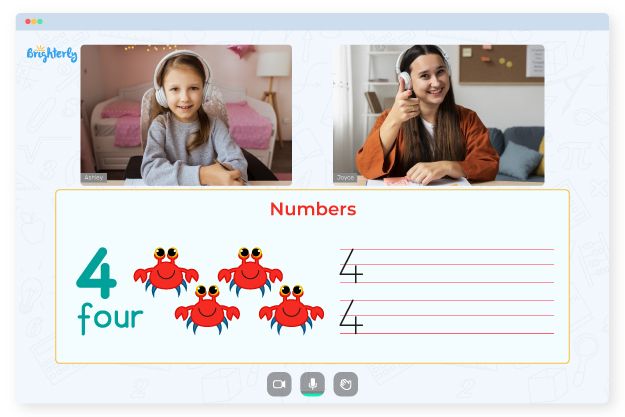 Is your child having trouble grasping the fundamentals of numbers?

An online tutor could be of help.
Kid's grade
Grade 1
Grade 2
Grade 3
Grade 4
Grade 5
Grade 6
Grade 7
Grade 8
Does your child need extra help with numbers lessons? Consider learning with an online tutor.
Book a Free Lesson